Bulli Bai: Know everything about the controversial app targeting Muslim women on social media
By Sanjay Maurya
Several Muslim women in India welcomed New Year with a horrific sight on social media: their own images were put on an app called "Bulli Bai" with the intention of "auctioning" them to online bidders. The issue came to the fore after some famous Muslim women, including journalists, complained that their morphed images were put up for sale online on the GitHub hosting site.
The Mumbai Police Crime Branch's cyber police station personnel apprehended a 21-year-old engineering student from Bengaluru on January 4 for allegedly using his Twitter profile to "spread derogatory content" via an app aimed to insult Muslim women, according to news agency ANI.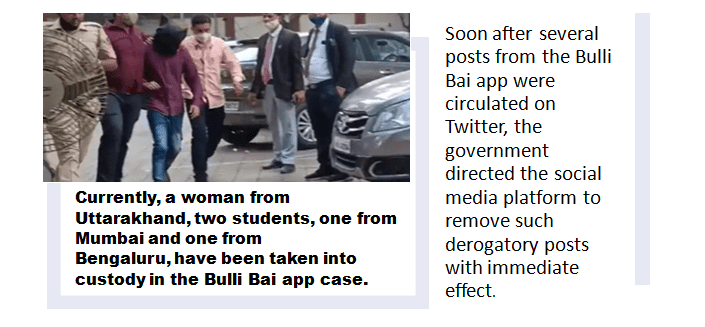 According to several media reports, the culprit, Vishal Jha, has been apprehended. Images of popular actor Shabana Azmi, wife of a sitting judge of the Delhi High Court, as well as other journalists, activists, and politicians, were placed for auction on the said app. The ongoing controversy over the 'Bulli Bai' app is reminiscent of last July's 'Sulli Deals' controversy, in which around 80 Muslim women were put up for sale.
GitHub, a Microsoft-owned open software development platform, was used to create the 'Bulli Bai' app. For the uninitiated, 'Bulli' is a derogatory word used in local slang for Muslim women. Without the consent of the women, profiles were created and circulated on the app that included photographs and other personal information about the victims. The incident went viral when a female journalist uploaded a picture of herself as Deal of The Day on the Bulli Bai app. The journalist expressed her displeasure on Twitter, writing, it's quite unfortunate that as a Muslim lady, you have to start your new year with this sensation of fear and loathing.
Bulli Bai App Controversy: All You Need To Know
On January 4, 2022, Mumbai Police arrested Vishal Kumar, a 21-year-old engineering student, for creating "Bulli Bai," an app that aimed to auction Muslim women. Shweta Singh, 18, was detained in Uttarakhand on the same day for her role in the development of "Bulli Bai." The "Bulli Bai" app is currently offline, and the police claim to be investigating the matter.
Bulli Bai is an app created by a group of Indians (the majority of whom have yet to be identified) from across the country to deceive people and generate money.
The app's concept is to put Indian women (mainly Muslims) up for auction to make money.
These online scammers take women's images from their social media accounts and post them on the site. As a result, it is now (sadly) obligatory for women to always lock or make their profile private.
Total Number of Reported Cyber Crimes In India (2010 to 2020)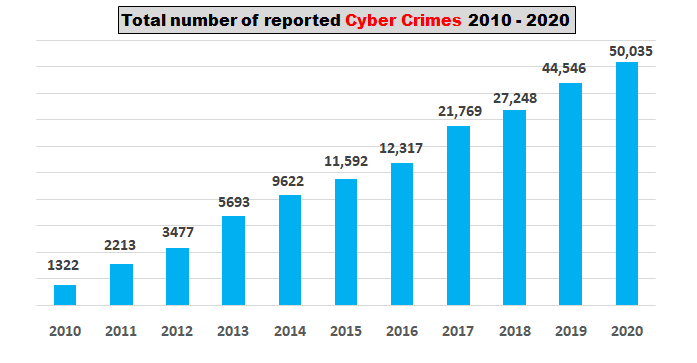 Must Read:-