Top 10 Best Business Newspapers in India in 2022
"The primary goal of business news is to interpret, document, track economic, business, and financial events, as well as changes, that happen in the globe's communities."
"The newspaper is worth more than countless millions of wealth."
Henry Ward Beecher
In our culture, the press (newspaper) plays an important role. It has a major influence on a country's destiny. In the digital era, newspapers, the oldest type of mass media, have still strong relevance among people of 30s and 40s not only as a source of information but also a habit that they have embraced which improves their critical thinking skills. For businessmen, it is a necessity.
Though newspaper circulation, readership, and revenues have declined globally, India is one of the few nations where the newspaper is not only dominant but also increasing in all aspects. India's print newspaper industry has seen a huge surge in sales, making it the industry's largest global sector.
For Startup Entrepreneurs, while there is no one-size-fits-all strategy for becoming a thought leader in your industry, there is one surefire way to get started. That is, to keep up with the most recent and cutting-edge technology and market developments by regularly reading the best business newspapers. Here we have enlisted the top 10 business newspapers in India in 2022.
#1 Business Standard
Business Standard established in 1975 is a daily business newspaper that is written in both English and Hindi. It discusses the Indian economy, international banking, corporate governance, capital markets, infrastructure, and currency markets, among other subjects.
Owner(s): Business Standard Private Limited
Editor: Shailesh Dobhal
Founder(s): ABP Group
Founded: 26 March 1975
Format: Broadsheet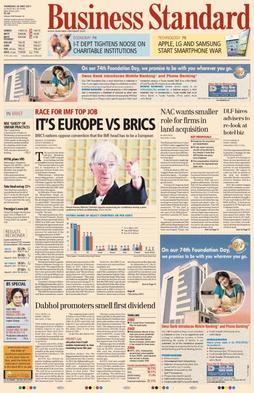 #2 Livemint
Livemint is a Hindustan Times media-published Indian financial daily newspaper that has been in print since 2007. It is a media conglomerate headquartered in Delhi that is owned by the KK Birla family. It's aimed at corporate leaders and policymakers.
Owner(s): HT Media
Editor: Shruthijith KK
Publisher: Jaideep Mehta
Founder(s): Raju Narisetti
Founded: 1 February 2007
Sister newspapers: Hindustan Times; Hindustan
Format: Broadsheet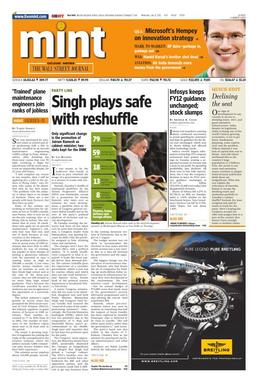 #3 Economic Times
Economic Times is India's most popular newspaper and best finance newspaper, with over 4.2 million readers across the world. It covers a wide range of topics in the industry, with a particular emphasis on the Indian business environment.
Owner: The Times Group
Editor: Bodhisatva Ganguli
Publisher: Bennett, Coleman & Co. Ltd
Founded: 6 March 1961; 60 years ago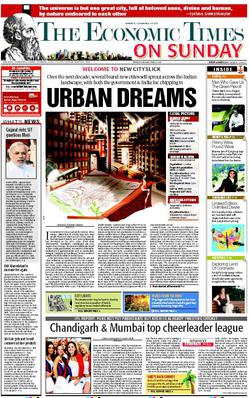 #4 Business Today
Business Today is one of India's oldest publications, with 1.76 million readers and it publishes a wide variety of content. It also offers cutting-edge, high-quality web-only material.
Editor: Prosenjit Datta
Circulation: 338,000 (2Q, 2010)
Publisher: Living Media
Year founded: 1992
Categories: Business magazines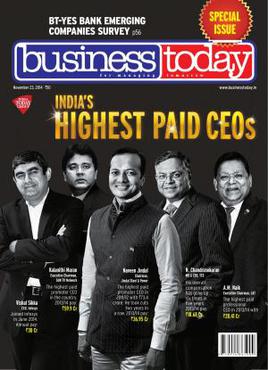 #5 MoneyControl
MoneyControl is an Indian online business newspaper owned by Reliance Industries. It covers Markets, Economy, Stocks, Companies, Personal Tech, Trends, and Personal Finance topics.
#6 Outlook business
Outlook is a business newspaper that covers not just business news but also government financial policies. It is widely distributed on the internet and is also available in print.
Editor: Krishna Prasad
Company: Rajan Raheja Group; (Outlook Publishing (India) Private Limited)
Based in: New Delhi
Categories: News Magazine
First issue: October 1995; 26 years ago
Language: English and Hindi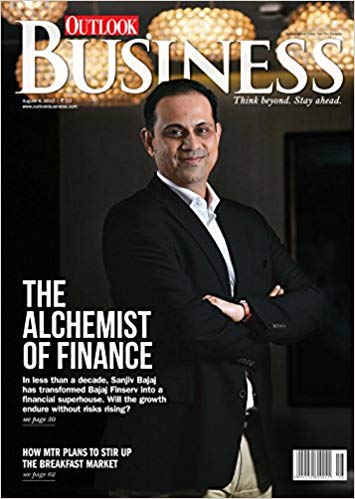 #7 Financial Express
The Indian Express Company publishes the Financial Express. It is a 1961-founded Indian English-language newspaper. This publication focuses on international business and financial news.
Editor: Sunil Jain
Owner(s): Indian Express Group
Founded: 1961
#8 Financial Chronicle
Financial Chronicle is an Indian-language best financial newspaper that was established in 2008. It primarily covers national and international best economic and business topics, financial news, and other issues.
Founded: 16 April 2008
Sister newspapers: Deccan Chronicle
Editor-in-chief: Shubhrangshu Roy
#9 The Hindu Business Line
Kasturi & Sons are the publisher of The Hindu Business Line, a well-known Indian business newspaper. Every week, one of India's best English newspapers covers key industry verticals such as aerospace, automobiles, information systems, farming, and more.
Owner(s): Kasturi and Sons Limited
Founded: 1994
Headquarters: Kasturi Buildings, 859 & 860, Anna Salai, Chennai, Tamil Nadu, India 600002
Publisher: The Hindu Group
#10 Dainik Jagran 
Owner: Jagran Prakashan Ltd
Language: Hindi
Format: Broadsheet
Founded: 1942; 80 years ago
Dainik Jagran is a Hindi-language daily newspaper published in India. In terms of circulation, it was rated 5th in the globe and 2nd in India in 2016. According to the Indian Readership Survey, Dainik Jagran had a total readership of 6.86 crore in the fourth quarter of 2019 and was the most popular journal. Jagran Prakashan Limited, a publishing house registered on the Bombay Stock Exchange and the National Stock Exchange of India, is the company's owner.
Must Read:-