COVID-19: India to start vaccination for 12-14 year age group from March 2022
By Sanjay Maurya
In India 3.31 crore children in the age group of 15-17 years have already received the first dose of the COVID-19 vaccine, Dr NK Arora, Chairman, Covid-19 Working Group of the National Technical Advisory Group on Immunization (NTAGI) has said that by the end of February, the vaccination of children in the age group of 12-14 years will start.
"We want to vaccinate all 7.4 crore teenagers in the 15-17 age group with the first dose by the end of January, so we can start vaccination them with the second dose in early February and complete by the end of February. From the end of February or the beginning of March, we plan to begin vaccinating children aged 12 to 14 ", Dr. Arora said on 16th January.
On December 25, Prime Minister Narendra Modi said that from January 3, the government will begin vaccinating teenagers aged 15 to 18. The central government has approved two Covid-19 vaccines for children (12 and up): Bharat Biotech's Covaxin and Zydus Cadila's ZyCoV-D.
According to a statement released by Dr. NK Arora, Chief of NTAGI, Covid vaccination for the 12-14 age group is planned to begin in March 2022. "We intend to start vaccinating youngsters between the ages of 12 and 14 years from February-end or early March," NTAGI Chief stated in a statement to the media. During the conversation, He also mentioned that starting in March 2022, an estimated 7.5 crore people in the age group of 12-14 will be given the first dose of Covaxin.
"It's a good idea to expand the range of children's vaccination. According to Dr. Pramod Jog, former national president of the Indian Academy of Paediatrics, "the government should consider prioritising vaccination of comorbid children in the 5-14 age bracket because they are also more at risk of getting severe Covid."
Today Covid-19 Cases in India
Meanwhile, according to statistics published by the Union Health Ministry on Monday (17th Jan), India recorded 2,58,089 new coronavirus cases, bringing the total number of cases to 3,73,80,253, including 8,209 cases of the Omicron variant found so far.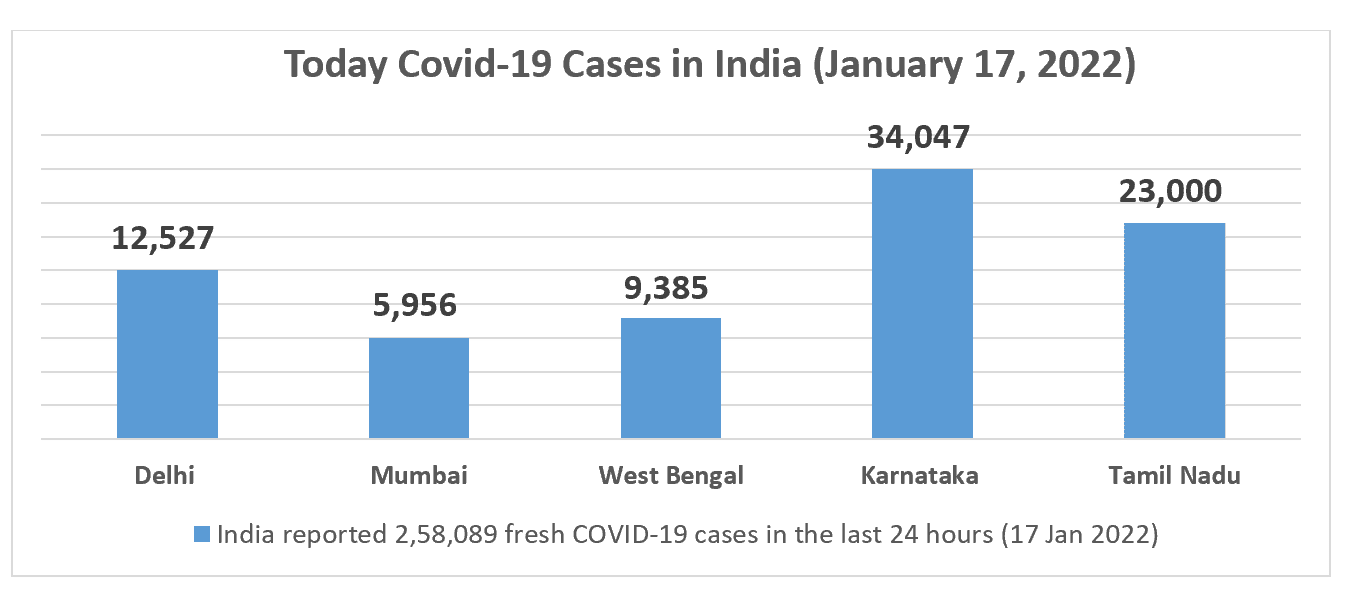 Must Read:-