Meet this Young Fellow behind the 'Unicorn,' Revolution Precrafted: Robbie Antonio
Running the legacy built business model seems easier at times, rather than building something new of the same nature. Well, Robbie Antonio, Founder, Revolution Precrafted seems a best fit for this saying. Being born and brought up in a family where Real Estate has been in their veins for over 3 decades, clearly projects the kind of expectations would the family be having from Antonio. In return, his sheer hardwork, passion and dedication has been paying him of all this while.
At a very young age of 28, he pursued his first round of residential products, where he began with the idea of positioning buildings in a proper format. And well the clientage speaks the rest; ranging from crafting for properties for dignitaries like Armani, Missoni, Trump Tower and also projects with Hollywood icons such as Paris Hilton, to name a few. Towards mid-2015, his hunger to do something disruptive in market, made him establish the 'Unicorn,' REVOLUTION PRECARFTED. A true amalgamation of prefab homes and luxury branding to revolutionize the real estate industry – not just in the Philippines, but also around the world, made him setup a startup brand like this.
And The Journey began….
Eyeing the giants of the world, like Uber and Airbnb, Antonio always tend to question himself on what do these tycoons have in common? To his amazement, he observed that the hunger to go global and using technology in an appropriate way are the key their successful ventures globally.
Though it's not hard to gulp that this noted art collector started a Revolution which today is Philippines' first billion-dollar startup, but it's awestruck to believe that his vision of becoming a noted global real estate developer has come true at such a young age. He has commissioned portraits from the likes of Julian Schnabel, Damian Hirst, and David LaChapelle. Artnet recognized him as one of the top 100 collectors in the world in 2016, putting him alongside Leonardo DiCaprio, Bernard Arnault, Paul Allen and other points one-percenters. According to him, this obsession with art is what led him to develop branded homes for the middle market and ultimately want to make designer homes accessible to more people.
Prior to setting up of his own venture, he diligently delved himself into learning the art of building branded products of the century. Post his joining , he even churned company's direction toward branded collaborations like the Milano Residences by Versace, Acqua Livingstone by Missoni Home, Azure by Paris Hilton, Armani for Century Spire, and their newest luxury residences, the Trump Tower. At the Design Miami fair last December 2015, Robbie launched his own company, Revolution Precrafted, showing a dining pavilion designed by ZahaHadid and Patrick Schumaker, and a mobile gallery by Gluckman Tang.
Other relationships are new, like the one with Stærk & Christensen, a New York-based firm that designs everything from eyeglasses to shoes, and now a Revolution home and pavilion. According to Robbie, it this hands-on experience which has made him "realise the pain points in real estate", and working on these glitzy projects is what led him to start up his own company. Today it sells made-to-order homes designed by wrld-renowned architects at a fraction of the cost of a commissioned design. According to Antonio, his startup has always vouched for disrupting the real estate industry through lowering the price points and its technological innovations, allowing it to be "asset-light" while having a global distribution chain.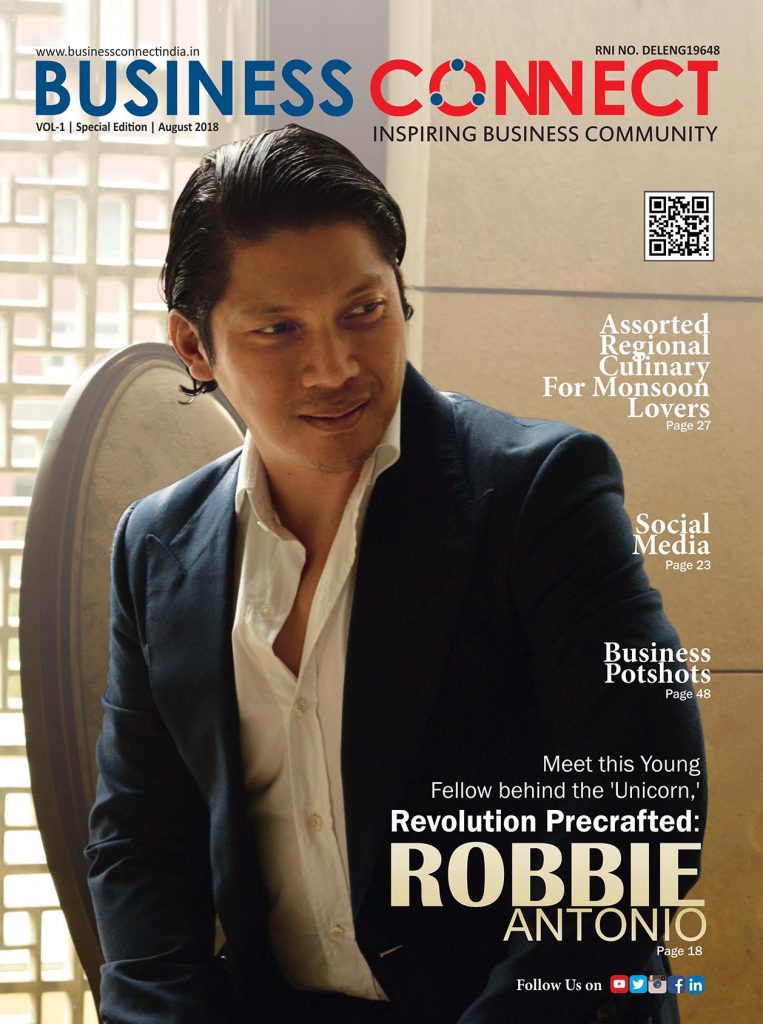 Revolution Precrafted's Business Model
To begin with, you name the world's finest designers and architects, Antonio has it all in his kitty, 80 to be precise as of now and he aims to take a break when he crosses the mark of a century. While visiting the website, you can choose a designer house, then click buy. Though the individual market is catered to, Revolution is primarily geared toward developers who can deal with building codes and mount many structures at once, whether for hotel and resorts, condos and residential areas, or commercial and art centres.
In a couple of years, a "Revolution community" will pop up in Batulao, Batangas, where you can enjoy the cool mountain air in your prefabricated weekend home, or see art in a Jean Nouvel museum without having to go to the Louvre Abu Dhabi. Antonio recruited some of the most prestigious names in architecture—including the Pritzker Prize winners Zaha Hadid and Jean Nouvel, Israeli icon Ron Arad, international savant Daniel Libeskind, and rockstar Lenny Kravitz'sKravitz Design team—to design a portfolio of pavilions, mini-mansions and multi-purpose spaces that could be built and shipped to just about every corner of the planet in a time span of three months. And perhaps, most enticingly, for a fraction of the price.
As far as his upcoming penetrations are concerned, Antonio is planning his next marked move towards Indian markets, already targeting Delhi, Bombay and Pune to begin with. Revolution's goal for swift global domination is made possible by taking the business model of a real estate company and turning it on its head: "We're the complete antithesis of the traditional real estate company. We cater to the world. We don't have to be site-specific, we don't have to buy land, take out construction loans, or have inventory." Certainly, no one is handing out flyers on the street. Being asset-light has enabled the company's rapid growth, and rapid growth attracts VCs like flies to honey. "I've been through at least three cycles in my life. Boom and bust. It's so easy to have an economy taken from you, and I learned from that. If an economy doesn't do well, I can go to one that is doing better. I can manoeuvre."
Delving onto Philipines's Economic measures
According to Robbie, it's his business and the connections to the international arena which has proved to be the true strength of building this venture. He bought all the known brands for his real estate development company. The brands like Armani and Missoni are all brands from the West to the Far East. This way he is trying to educate the Philippines and trying to bolster them by bringing in brands. Nationalism can be done in several ways, where on one hand you can proclaim in front of the people that "I am from this country and I am doing this for this country", else can adopt a medium like. I am hopefully trying to elevate the country and the economy in our own little way, in the real estate by bringing in the brands. That logic applies to Antonio on a personal basis in his passion for art. He loves to educate people on what the history of western art is here.
Other people are already promulgating the Filipino artists, so they do not need him to do that. He is venturing from the opposite direction and claims to be stronger at western ideologies, which the banks on till date. Robbie would rather seize to disseminate information that he has been exposed to, where this is lacking.
Towards a mapped road
At just 41 years of age, Filipino entrepreneur Robbie Antonio is not only one of the world's most successful real estate developers, with 85 million square feet worth of developed, in-progress, and managed properties under his belt, he is also one of the world's youngest and most prolific collectors of international modern and post-war. His paintings are also termed as top 100 collectors in the world by Artnet in 2017. Presently, he is focusing on launching BatulaoArtscapes as well as supplying 10 other developmental sites in Asia, all the way to North and Central America, America and Europe In totality, he already closed 30 developmental sites to be supplying close to over 30,000 homes, hotel villas, amenity spaces, pop up retail and prefab condominiums, in various developments all over the world. Moving forward, Robbie has claimed that he is pretty sure that his startup will be the preferred global leader in designer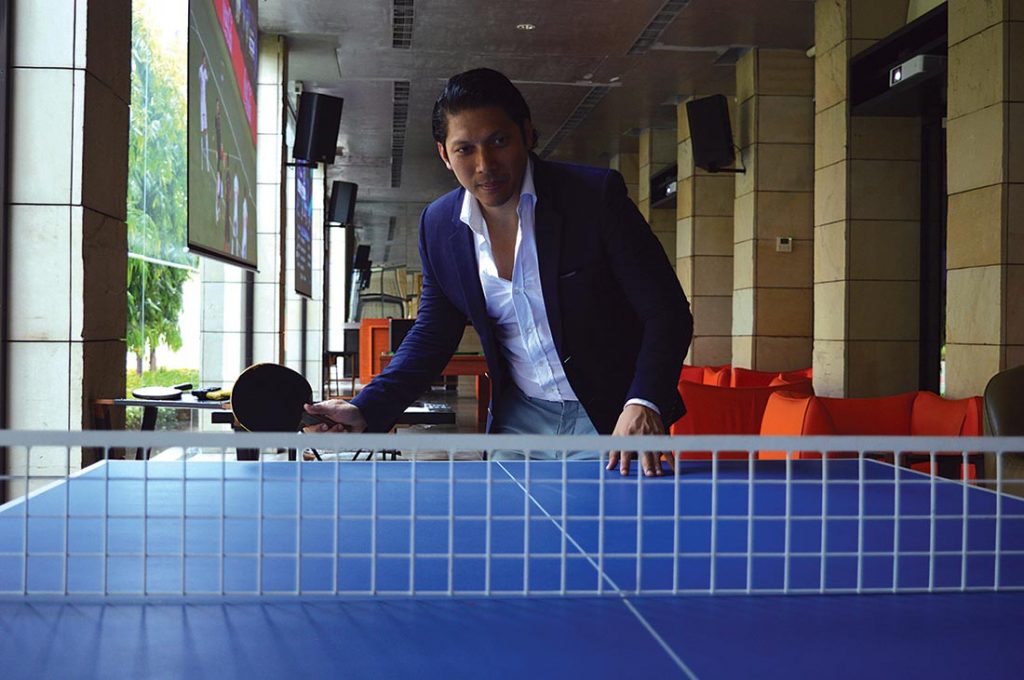 fabricated structures, and eventually be the "Ikea of homebuilding".
Today, his venture has built for resorts and private businesses, but perhaps most interestingly has been his foray into the museum space, an apt move for a man renowned for his art collection. His prefab modular museums are said to be purchased by just about anyone—a private art collector or a private business with a yen to show off their artistic assets—and can be customized to be a "formal museum space, or, for instance, a space for performance art, depending on the individual." At its heart, Antonio wants to disrupt the way we think about spaces, architecture, and the very way we build things. "The entire concept of modularity, flexibility, and transportability moved me and created an impetus for really challenging the norm," exclaims Antonio.
His startup has been leveraging the best parts of technology to accelerate his company's growth and keep costs generally low, which in turn keeps the cost of his prefab structures cheap. His inspiration of Airbnb's use of technology is one of the biggest factors driving their success, a strategy he's implemented in his own company. The company is also dabbling in the latest developments in construction materials, making use of steel and wood products—many of the prefab buildings in the Philippines today use concrete as its base material—and introducing enticing curves into traditionally boxy-frames.
With an extensive network base of cutting-edge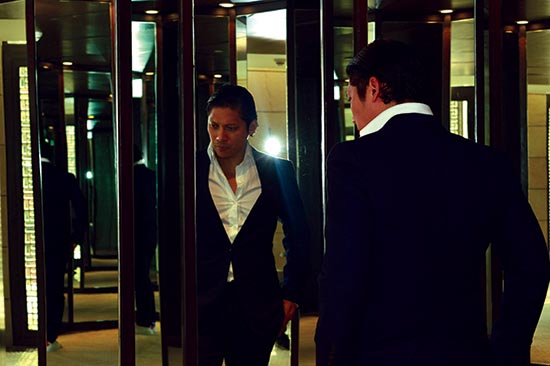 technologies and cost-efficient systems, the startup is on full free on to providing exquisite living spaces to the millennials. For now, Revolution Precrafted is working in the business-to-business (B2B) sector, with an eye to maybe moving into the business-to-government (B2G) sector in the near future. By 2020, the executive looks to be present in 85 countries with revenues "north of several billion dollars" every year. At this point, Mr Antonio said he may take the company public in the United States, the United Kingdom, or Singapore. Revolution Precrafted is a property-technology start-up that has since achieved unicorn status. A unicorn is a privately held start-up that has reached a valuation of more than $1 billion.