Alphonse Reddy – Founder & CEO (Sunday Mattress)
Alphonse Reddy is the founder and CEO of Sunday, India's first private label sleep focused startup. He is passionate about bringing high-quality sleep solutions and a superb experiential shopping experience. He also happens to be the founder of Fabmart, which is a sleep-focused online marketplace. He comes with over a decade of experience in technology, sales and distribution, strategy and private equity domains. Alphonse worked with Flextronics and Sasken in London before joining Delta Partners with their strategy consulting and investment teams.
He finished his engineering from BITS, Pilani and MBA from INSEAD business school, France. Travelling is his passion and has traveled to or worked in over 40 countries so far. He is also a certified deep-sea diver and probably one of the few who doesn't know how to swim.
COMPANY PROFILE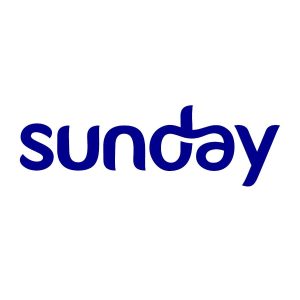 Sunday (www.sundayrest.com) is India's first sleep focused online start-up. The company's aim is to offer internationally certified products such as Mattresses and Pillows that have been developed after extensive research. It was started with a need to fill the gap in a space that is somewhat cluttered & confusing – it is not easy, after all, to choose a mattress. A key endeavor is to pair great products with a simplified and hassle-free buying experience with special initiatives such as 100 nights risk-free trial and same day delivery.
The design was led by acclaimed Japanese designer, Hiroko Shiratori, and the latex was sourced from the most advanced factory in the world, in Belgium. All key raw materials are certified by European agencies (Euro Latex, Oeko-Tex 100) to make sure that the products are not only comfortable but meet international health standards. Sunday's Latex Plus mattress is the first fully certified mattress in India. The products were also tested by real people across different Indian cities in both summers and winters to make sure that they are suitable for different profiles of customers in different climatic zones.
To take the guesswork out of mattress buying, Sunday offers it mattresses on 100-night risk-free trial basis, where the customer is eligible for a 100% refund if they decide to return the mattress.
Another first from the Sunday team is same day delivery of mattresses. Most mattress and furniture brands take 7-14 days for delivery. Same day delivery is currently being offered in Bangalore. Other key cities: Chennai, Hyderabad, Mumbai-Pune, and Delhi will follow soon.
Sunday is run by a core team of highly qualified professionals. The team comes with a previous experience of running Fabmart (www.fabmart.com), India's first and largest marketplace for sleep-related products. The team comes with a collective experience spanning across companies such as Fabmart, Flipkart, KFC, Peter England, Delta Partners, etc. and with educational degrees from institutes such as BITS Pilani and INSEAD France.
Lead investors on Sunday include AnandMorzaria and other co-founders of PennyWise Solutions Private Limited – a digital services company acquired by Ogilvy & Mather in 2013.