India And It's Long History Of Wellness Hot Spring Traditions
By: Sneha Chaudhary
One of the hidden jewels of nature that are comparatively less explored in India by travellers is hot springs. So it comes as no surprise that, although talking about travel experiences, they are not considered much of a hot subject.
Hot water springs, naturally heated by geothermal forces and arising from the surface of the earth, are natural pools of water containing dissolved chemicals and minerals that show strong medicinal and healing properties.
Hot water springs at 21degrees Celsius serve as natural Jacuzzi and give a relaxing therapeutic bath. People have been gaining since eternity when spring water is believed to relieve muscle pain, dissolve Kidney stones, cure blood pressure and many types of skin diseases. India is the place of several springs of naturally hot water.
"Imagine sitting in a Hot Spring and Chilling with a loved one! Is one of the best feelings you ever had in your life."
Top 5 India's Popular Hot Springs
Chumathang & Panamik in Nubra Valley, Ladakh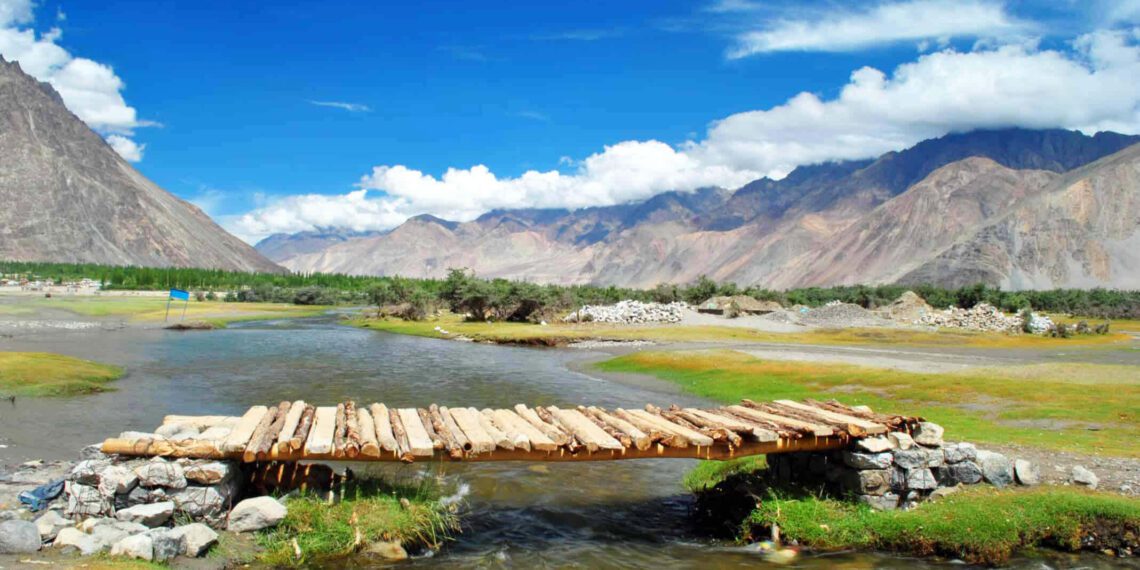 Goodbye, lofty mountains and deep gorges, Hello! to hot springs, the warmth of Chumathang and Panamik hot springs lies below the cold of Ladakh. In the quaint Nubra Valley, these sulphur-rich waters are said to have incredible healing properties that cure skin illnesses and other ailments.
Kheerganga, Himachal Pradesh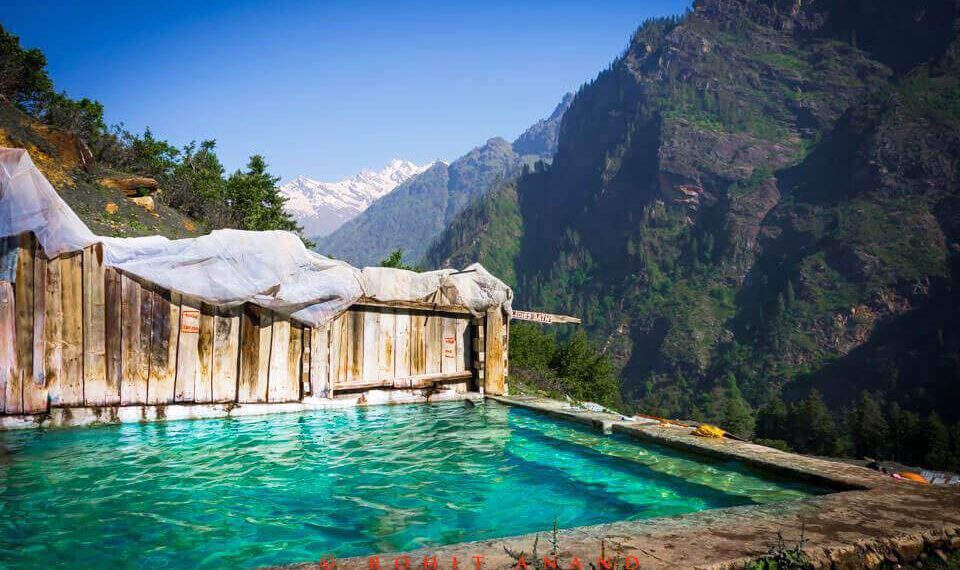 Kheerganga is a breathtakingly beautiful location packed with greenery, scenery and tranquilly, uphill from the trek from Kasol in Himachal. A small natural hot water spring is situated in such an idyllic spot. Nicely kept and less busy, this is a trekker's paradise.
Dhuni Pani, Madhya Pradesh
This fascinating hot spring is said to have a spiritual significance, set between the dense jungles and charming valleys of Madhya Pradesh. One has to trek from Amarkantak to reach here. Covered in a cloud of water, this is one of the country's lesser-known hot springs and it is believed that having a bath here cures many diseases.
Tattapani, Himachal Pradesh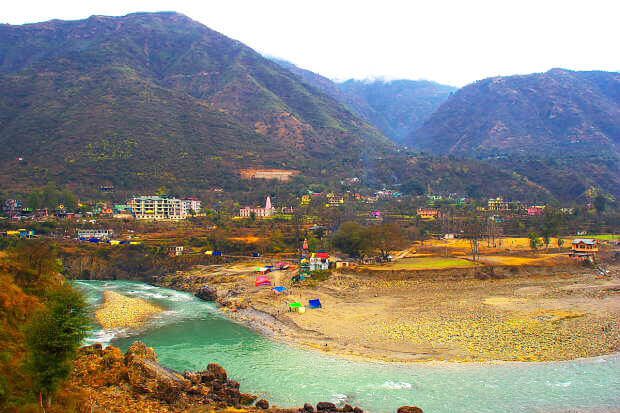 Tattapani is a small village in Himachal which is near to Shimla. At the bank of the Satluj River, warm water emerges and joins the running water of the canal. Water is a rich source of sulphur, and villagers have found it magical water for hundreds of year, to cure illnesses and joint pain.
Reshi Hot Springs, Sikkim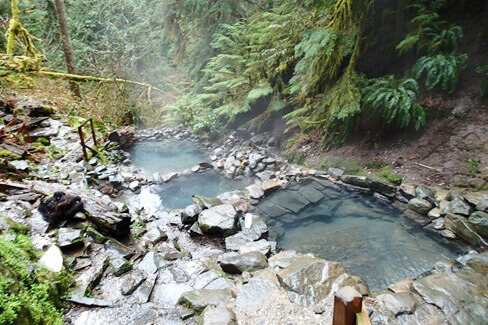 Located in the lap of mesmerizing Sikkim, owing to its religious significance, Reshi Hot Water Springs is the most popular location in Gangtok. The Reshi Hot Springs is located downhill towards the Rangit Valley. The place has a small monastery called Lho Khandro Sang Phug, meaning the occult fairies cave. It's believed that a soaking bath in these springs will heal all skin diseases.
Hot springs are a rich source of sulphur, and skin irritations and illnesses such as rashes and eczema are treated for their healing effects. Hot springs high in sulphur are also believed to help relieve dry skin, arthritic pain, and internal conditions such as signs of menopause and digestive disorders.