Wuhan scientists warn against deadly variant of coronavirus: All you need to know
By Sanjay Maurya
While the globe continues to fight the pandemic, a group of Chinese scientists from Wuhan has issued a warning against a new coronavirus variant known as NeoCoV, which is reported to be more fatal and has a greater infection rate. The NeoCov variant was identified in South Africa, according to a report by the Russian news agency Sputnik, which was picked up by various media sites. It is said to be linked to the respiratory syndrome MERS-COV.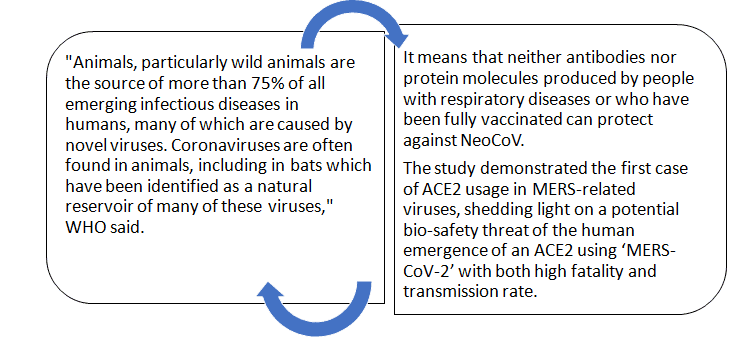 NeoCov, on the other hand, is not entirely new, as it is connected to the MERS-CoV virus, and the outbreaks were first seen in the Middle East in 2012 and 2015. Chinese researchers commented on the fatality rate, claiming that "one out of every three afflicted people dies," emphasizing the increased mortality rate. While NeoCoV was first detected in a bat population in South Africa and has only been known to spread among bats, new research released as a preprint on the bioRxiv website has shown that NeoCoV and its close sibling PDF-2180-CoV may also infect humans. Only one mutation is necessary for the virus to penetrate human cells, according to researchers from Wuhan University and the Chinese Academy of Sciences' Institute of Biophysics.
The new coronavirus poses a threat, according to the results, since it attaches to the ACE2 receptor differently than the coronavirus pathogen. As a result, NeoCoV is not protected by antibodies or protein molecules generated by patients with respiratory disorders or who have been immunised.
According to Chinese experts, NeoCoV has the potential to combine the high death rate of MERS-high CoV (one out of every three infected people dies) with the rapid transmission rate of the existing SARS-CoV-2 coronavirus.
According to the reports, scientists from the Russian State Virology and Biotechnology Research Center published a statement on Thursday (28th January) following a briefing on NeoCoV.
Today Covid-19 cases in India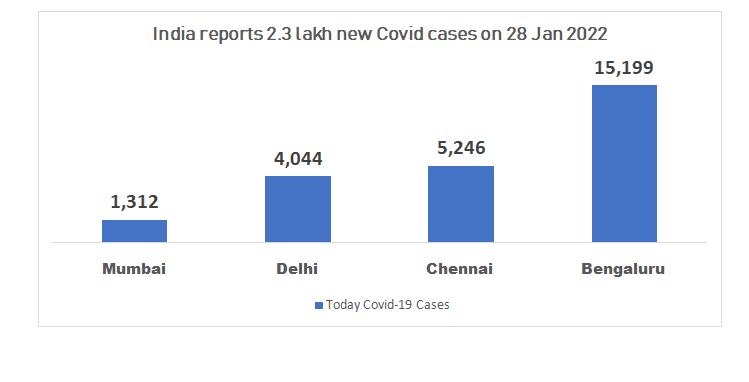 Must Read:-