MUSHROOM CULTIVATION: A SUSTAINABLE AGRIBUSINESS IN INDIA
 "One of the major agricultural industries on the earth is mushroom processing."
Agriculture is vital to the Indian economy. According to the Economic Survey 2021, the share of agriculture in India's GDP has increased to almost 20 percent in 2021. Farming in the traditional way is no longer a guarantee of profit. Through innovations in farming, farmers can increase their income if they wish. Recently, the Indian Government's industrial policy and innovative creativity have encouraged research and entrepreneurship in mushroom cultivation. It has a lot of potential as a money maker. It is light-independent, feeds on organic matter, and does not require fertile soil to grow.
India's unemployment rate has risen to 6.8 % and the youth is no longer confident of jobs. In such a situation, the interest of the educated youth has shifted more towards sustainable agribusiness. Farmers are making good profits in small areas by doing mushroom cultivation in a modern way. The Mushroom Cultivation Market is projected to be worth USD 16.7 billion in 2021, rising at a CAGR of 4% from 2021 to 2026, to hit a value of USD 20.4 billion.
Rajkumari Binita Devi, a mushroom cultivator from Manipur, is a great example of someone who was influenced by experience and was able to make a fortune and receive awards despite being an unskilled mushroom cultivator.
What is a Mushroom?
A mushroom (Kukurmutta in Hindi) is a fungus' umbrella-shaped fruit. It is a tasty food that is enjoyed by both children and elders all over the world. It's also known as "the future vegetable," as it's a guarantee against food shortages, hunger, and medicinal value. With the increasing population across the globe, Mushroom demand has risen recently, because mushrooms meet the needs of health-conscious consumers and are a desirable alternative food, especially for vegetarians.
Nutritional Value of Mushrooms
Mushrooms have a low-fat content and are high in simple carbohydrates. They're also rich in digestible protein, high molecular weight polysaccharides, and a decent source of fibre, among other nutrients. Mushrooms also contain unsaturated fatty acids, which account for more than 70% of total fatty acid content, as well as essential fatty acids, are low in calories, and high in vegetable proteins, minerals, and vitamins. They also contain a lot of secondary metabolites, which may be useful in nutraceuticals, pharmacology, and medicine. Some mushrooms have anti-inflammatory properties that can help prevent diseases like hypertension, hypercholesterolemia, atherosclerosis, and cancer.
History
About 600 A.D., the first mushroom, "Auricularia auricula", was cultivated. "Flammulina velutipes" is later cultivated in China around 800-900 A. D.
Commercial mushroom farming has only recently begun in India, with Himachal Pradesh, Punjab, Haryana, Uttar Pradesh, Maharashtra, Bihar, Madhya Pradesh, Manipur, Tamil Nadu, and Karnataka leading the way. Andhra Pradesh is a big producer of mushrooms.
Training of Mushroom cultivation in India
Various government and non-governmental organisations (NGOs) in India provide mushroom cultivation instruction. Dr. Rajendra Prasad Central Agricultural University, Pusa, Samastipur, Bihar and National Research Centre for Mushroom (NRCM), Solan, Himachal Pradesh are pioneer educational institutes. A "Mushroom Cultivation Technology" online training program is also available. Farmers, as well as entrepreneurs, would benefit from training programs.
It is possible to have mushroom production three times a year because the length of 45 to 60 days is adequate for mushroom production. Diabetes flour, pickles, cookies, papad, and protein diet powder are made from mushrooms.
Types of Mushroom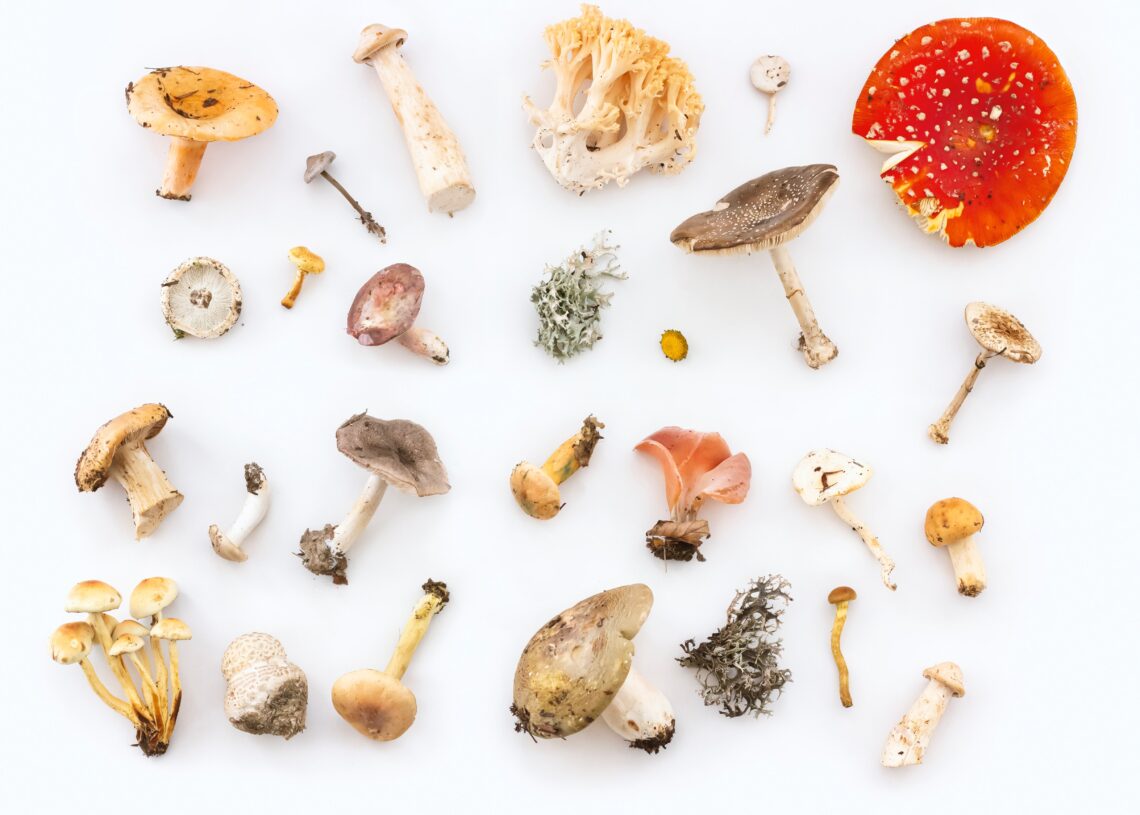 Button mushrooms, oyster mushrooms, and paddy straw mushrooms are the three primary varieties of mushroom harvest. These mushrooms are important in their own right, and they develop in different ways using different techniques and methods. To grow mushrooms, a special bed known as a compost bed is prepared.
Cost of Mushroom Cultivation in India
In India, the total cost of mushroom cultivation is around INR 1,50,000. Scrap Wooden Shelves (Rs. 20,000), Room Construction Costs (INR 1,25,000), and other Miscellaneous Costs are included (Rs. 5000).
Final Thoughts
Mushroom cultivation is now India's most active and profitable sector. It is rapidly gaining popularity in India because it turns farmers' hard work into benefits in a short period. Agri-entrepreneurship programs especially in mushroom cultivation that involve capacity building and access to funds for youth should flourish to solve India's brain drain issue. What today's youth lack is the inspiration and entrepreneurship to see agriculture's promise and prospects?. Youths are a source of creativity and a strong source of inspiration for others.
Also Read:- How to Start a Renewable Energy Business in India