Top 5 Places to visit in Chandigarh
Entrepreneurship is one field of life where travel can offer useful insights. The best way to learn the priceless travel lessons is to go on a trip and learn from your own experience. In this article, we have enlisted Top 5 places to visit in Punjab's and Haryana's capital Chandigarh-the best city in India.
Chandigarh is a city that blends both modern and natural elements. If you can see nature here, you can see modern architecture as well. Le Corbusier, a well-known French architect, designed Chandigarh. It is regarded as one of India's best twentieth-century experiments in urban planning and modern architecture.
With regards to business paper manufacturing, basic metals and alloys, and machinery are the main industries in Chandigarh. Food products, sanitary ware, auto parts, machine tools, pharmaceuticals, and electrical appliances are among the other industries.
Chandigarh is not only known for these. There are many restaurants and lovely gardens to be found here. Chandigarh is not called a "Happening city" like this. If you arrive in this city by car, you will be greeted by a plethora of food stalls (dhabas). These food stalls would leave an indelible mark on you. There's a lot more to see and do in Chandigarh.
Very interestingly do you know how Chandigarh got its name? The city is named after the goddess Chandi.
The Top 5 Places to visit in Chandigarh are:
#1 Rock garden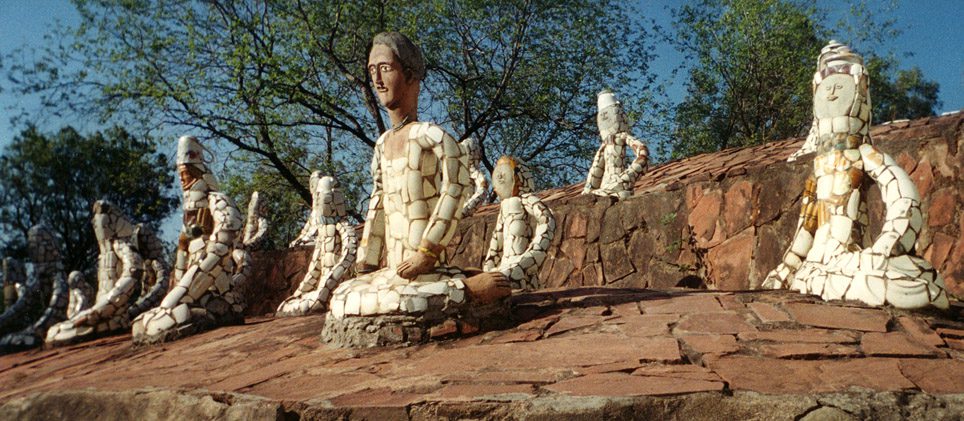 The rock garden is the first thing you should see in Chandigarh. It's also worthwhile to visit on special occasions, as special events, such as the Teej festival, are held here. You will visit from 7.30 a.m. to 9 p.m. It will take you approximately 45 minutes to explore this area. There is no charge to attend. This garden, which was built in 1957 and is located in Sector 1 of the city, was the brainchild of Nek Chand, the former Chandigarh Road Inspector. It was developed using a substantial volume of municipal and industrial waste. The 40-acre garden is known for its sculptures and one-of-a-kind artwork. Nek Chand began carving it himself, and now there are over 5000 statues on display.
#2 Sukhna Lake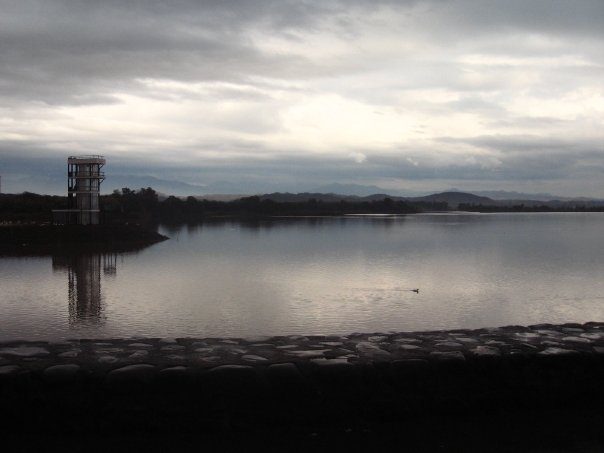 Yes, in the form of Sukhna, you will experience a great deal of joy. The view from here will delight you, and a solar-powered cruise, which can accommodate up to 25 passengers, will also surprise you. To visit Sukhna Lake, there is no charge. It was built in 1958 and is not Lake Normal. This 3-kilometer-long lake is a popular destination for photographers, fitness enthusiasts, and picnickers. You will have the opportunity to see a variety of fish and birds here. The Indian government is responsible for the upkeep of this lake.
#3 Chandigarh Museum and Art Gallery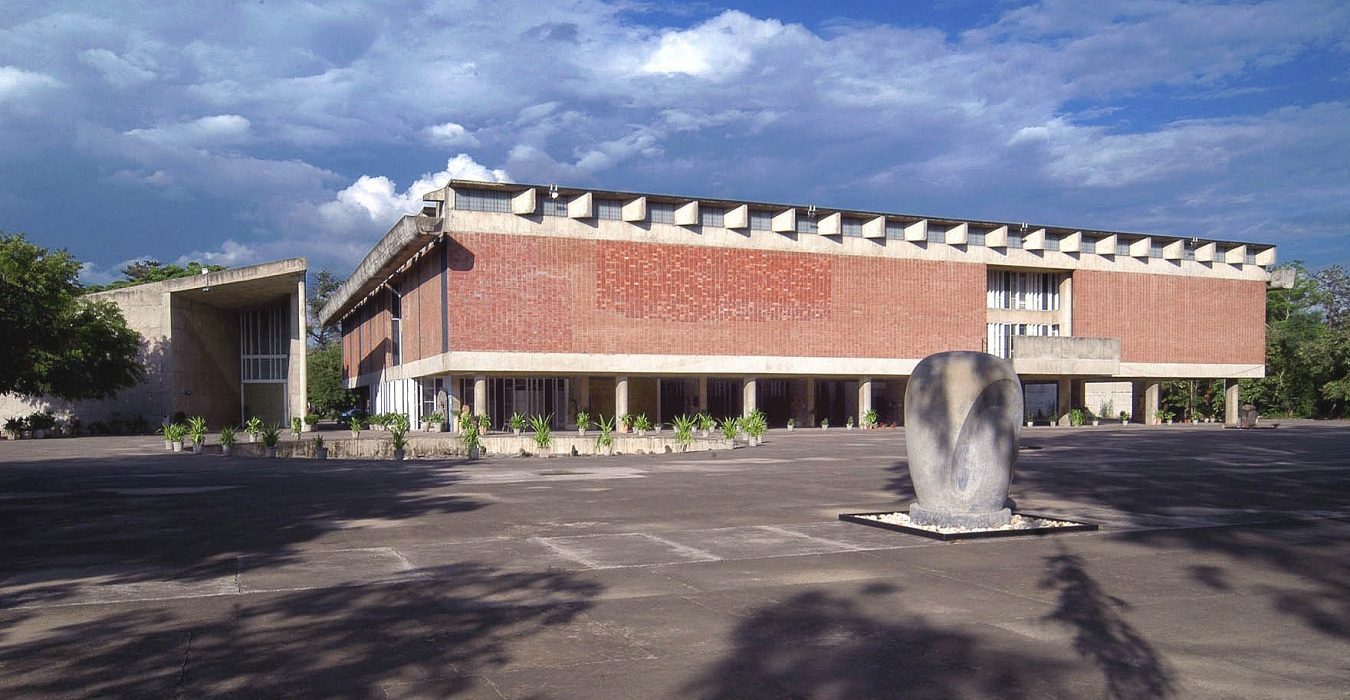 This gallery can also be enjoyed for 45 minutes. You will be able to connect with art in this exhibition, and you will enjoy the light and sound display that will be held here. The show is also an official holiday on Friday, Saturday, and Sunday. If you are interested in history, this is the spot for you. It was constructed in 1947. However, it was not opened to the public until 1968. Here you can see paintings, objects, and sculptures. This museum is divided into seven parts. There are various types of historical collections in each section. Photographs of the 1857 independence movement can also be found here.
#4 Rose garden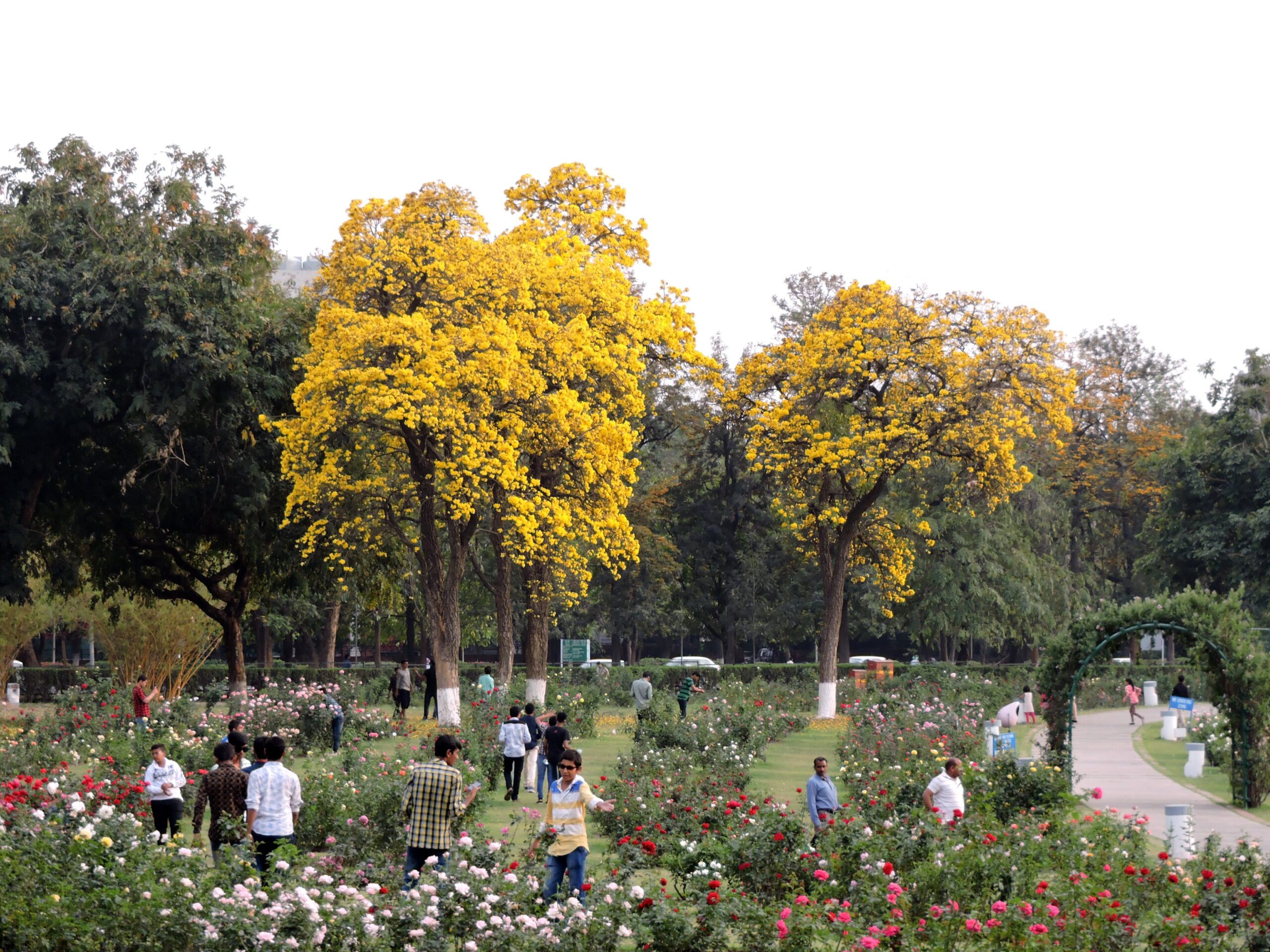 In late February and early March, this Rose Garden hosts the Rose Festival. You will be able to see very beautiful and aromatic roses here at this time. The Rose Garden, located in Chandigarh's Sector 16, is 30 acres in size and should not be overlooked while visiting the city. It is the world's largest garden of its kind in Asia. The building was completed in 1967. Rose Garden has got its full name Zakir Hussain Rose Garden in memory of former President of the nation, Zakir Hussain.
As the name implies, there are several different varieties of roses in this garden, as well as 825 different types of plants. There are also 32500 tree varieties, making you feel like you're in the center of nature. Apart from that, the way these trees are planted is so lovely that you will keep staring. The Shivalik hills can also be seen from this location, creating a stunning panorama. In the center of the Rose Garden, there is also a fountain.
#5 Laser valley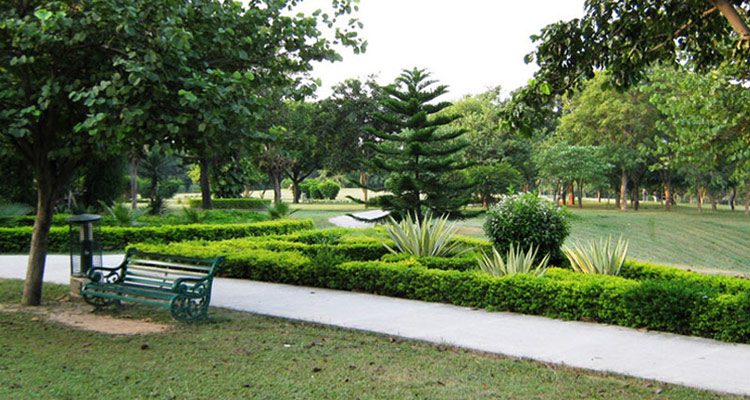 This valley is one of a kind because it is the only valley in India with a themed garden. The three-day festival, which is held here in February, draws a significant number of visitors. It begins at Rajendra Park in the city's Sector 1 and ends at the Bougainvillea Gardens in Sector 3. Sector 23 also has a gentle curve in this valley. Bougainvillea Garden was established in 1976 and is known for its unique Gulabi flowering tree Bougainvillea.
Also Read:- Amazing Adventurous Things to Do in Bir Billing.