Pyramidion Solutions:
The undisputed leader in mobile apps developing
Nowadays, Mobile Apps have become an integral part of our daily lives. We find its presence everywhere be it gym, workplace, government initiatives, spiritual places, games and many other sources of entertainment. This has given rise to a multitude of platforms to take care of the soaring demand of such apps. Although we get to see a number of companies proclaiming to be the best companies, more often than not, we find ourselves trapped by the tantrum of many companies. In such circumstances, one should rely on the performance which can easily narrate the entire story. Pyramidion is one such company whose accomplishment speaks more than its words.
As the Indian economy is getting fascinated with Digitization and its convenience, all the Government bodies and private conglomerates are fascinated by wielding the power of a mobile application or a website built specifically for them. This can prove to be that good in carrying out their services by adding a futuristic touch to it. Keeping this in mind, the brainchild of Pyramidion Solutions was done by Monish Sinthala along with Navin Paul. After gaining deep insight of this domain, the inception of the company was done in the year 2014. It started serving clients to accomplish their goals via an effective website or a productive mobile app and now it has grown into an IT Service provider.
The company has excelled at a time when traditional Indian industries and Companies are finding it difficult to adapt to the upcoming trends with respect to web and mobile. It is a technology solution provider for established Industry giants to help them adapt to the new technological advancements and also help them scale or pivot their business with the use of technology. It also helps these companies in optimizing their existing process with the help of current trending technologies. It always stays abreast of the latest trends with regards to mobile app development which helps it meet the ever-changing demands of client's user base.
Client first approach
It is a company that prioritizes only User Experience in the first place seeing that it is the main thing that defines the success for either a mobile app or a website. It values the relationship that it has with its clients and the company is their tech partners or their tech wing. It fathoms that providing quality services in development alone isn't enough as it is oriented towards the success of your vision in all other possible ways as well. That is why it offers consulting to its clients regarding the best strategies to carry out the work rather than just following what they give it. Analytics and data give it all sorts of insights into what its customers want from the company. Few large companies do not act on these digital data. They keep carrying out their traditional business process. They eventually fade out in a couple of years since the competitors have advanced them in technological adaptations.
Consortium of National and Global clientele proves its worthiness
Pyramidion Solutions serves all types of enterprises be it startups as well as MNCs. Some of its notable clients include the manufacturing giant, the German conglomerate Kohler, Siemens, Bacardi, Yorozu andCoreCommerce.
It is constantly updating itself regarding the latest mobile app development trends. This applies to the technologies that it employs to get your job done perfectly. The cutting-edge technology that it uses for Android / iOS app development, e-Commerce websites or Digital Marketing services are all guaranteed to give the best results for you. A majority of its clients are interested in it due to the technologies and strategies it has.
Being inclined towards the mobile first approach regarding development, we know how exactly to create the best user experience by wielding the power of mobility. Having years of expertise in developing feature rich and powerful mobile apps for every mobile platform, we know how you as an entrepreneur can get even closer to the user base whom you want to serve that exceptionally. This is one of the facts that made us a key player when it comes to Mobile App Development in particular.
Some of its apps that have fetched it a good name include The exam cracker Sura Test, Food Palette, Bacardi App, the instant messaging application Zoechat, the dating based Tindo, the social media-based Voiz application and the online entertainment application Iron Box app and many others.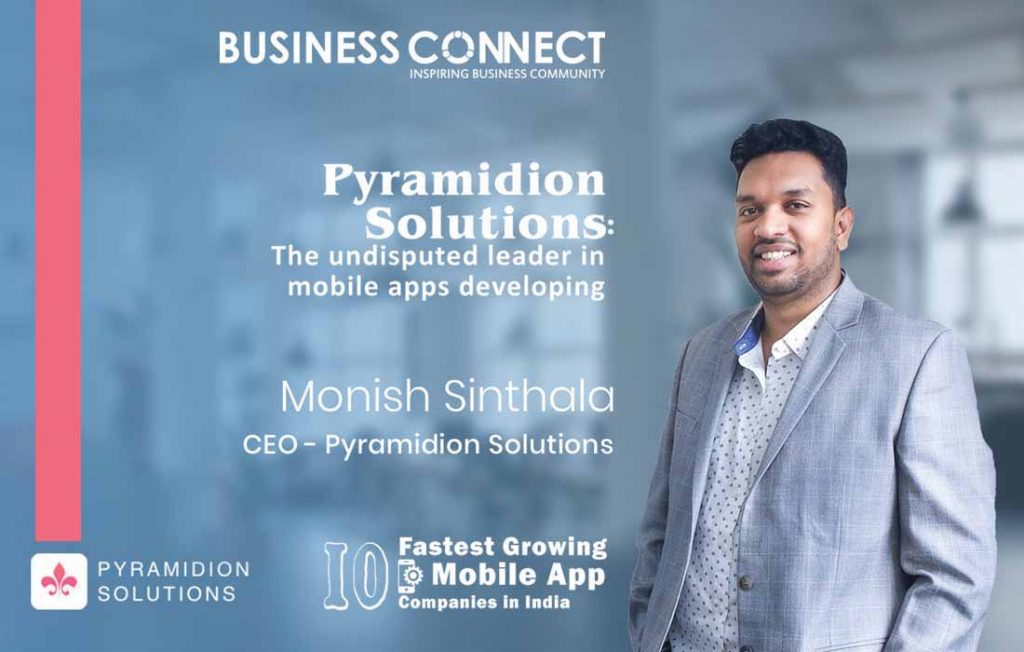 Achievements
On a regional basis, it has served the food industry through mobile applications. Plus it has made every senior high school student's life very easy when it comes to getting the best education by working with education giant "SURA", by developing free educational apps for students. Apart from this, it won the "The Best Mobile App Developer Tamil Nadu- Award" from ANNA University on Feb 2018
When it comes to getting the brand visibility for any enterprise, the company is considered as the one-stop solution to get the work done. It has made big conglomerates turn their attention towards it. The reputed brands and Clientele is the biggest showcase of its achievements.
Future Plans
It has set its office space in Toronto, Canada this March and it is planning to hire 20 Business Analyst resources to work from Canadian office by mid of 2019. Currently, it has 4 Business analysts working for its existing clients in Canada. It is planning to have its own office building by end of 2019 with over 250 seating office. It has started offering services on a global basis and particularly for the Canadian clients. We have gained a great reputation in the Toronto based region and thereby we are currently busy in setting up another headquarters in USA, Florida to provide even better services. That for a start will help us to get a greater grasp in North America.
Key figures
Monish Sinthala, the CEO is a man driven by the passion to succeed and come to the top in any business. That's what fueled him to start the company along with his close friend Navin Paul who is another fiery entrepreneur. He has 10 years of experience with a demonstrated history of working in the information technology and services industry. He is skilled in App Development, Custom Software Development, technical consulting and Business Analysis. Moreover, he is a strong entrepreneurship professional with a Master of Business Administration (MBA) focused in Marketing.