The Ultimate Guide to Starting Your Own Preschool
Are you planning for opening your own preschool?
Congratulations on making that decision to start your own preschool in India. Whatever your reason for opening a school is, do not worry, whether you are a brilliant teacher or a parent with a vision who sees a need to opening a preschool. Remember one thing; opening a preschool is not easy.
Your business plan for opening a preschool will depend on careful management of the start-up business process. This guide will expand your thinking power and explain exactly how to start your own preschool in India. We will compile all the points from noting down a business plan and choosing a location, marketing, hiring staff, and managing your day-to-day operations.
For opening the best preschool in India there are many factors to consider. We have listed some of the points to consider before taking the plunge and starting a preschool program.
How Many Funds Does It Cost to Open a Preschool?
Money is the basic thing for opening any business. Therefore, it is also the main thing in opening a preschool in India. Many factors can affect how much it will cost to open your own preschool business. Most of the time it depends on the size of your facility, its desired location, and the quality of care you would like to provide. The money and costs can add up quickly when you make a plan. Hereby, the cost of opening a preschool is always depending upon how much sweet you want for sugar.
Are You Ready to Open Your Preschool?
Before thinking about opening your own preschool in India, consider yourself a person who can do this. Believe in yourself and consider yourself to run a small business. You will have to work really hard and have to put in countless hours of work. At the beginning of your business, you may or may not be as successful as you had hoped in your mind. However, you can always be better If you believe you have the work ethic and dedication that is required in this business. All the preschool requires the combination of love of working with children with the thrill of operating your own preschool.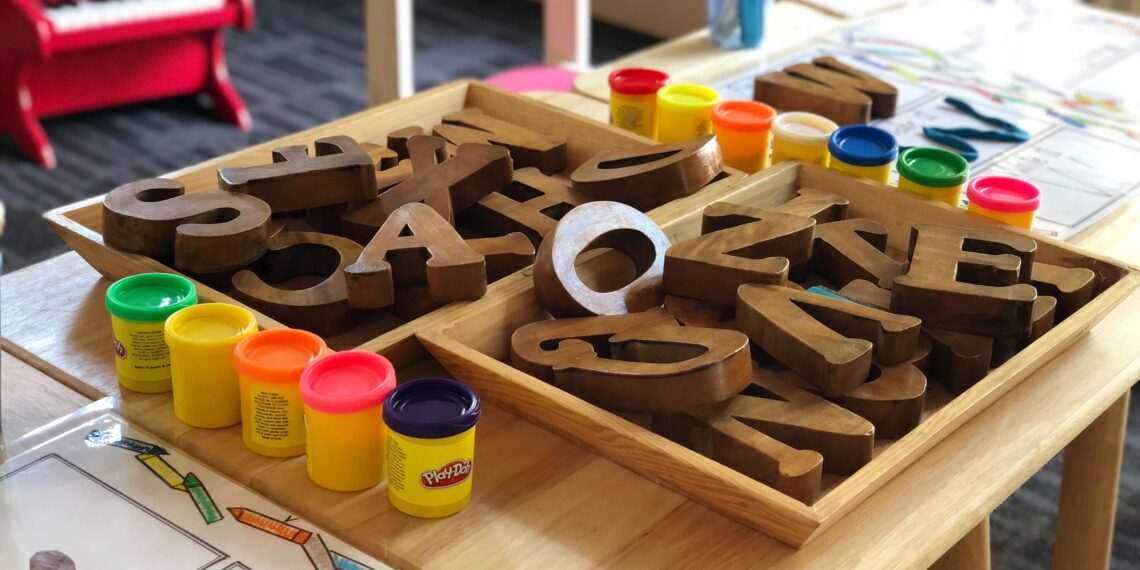 Mission
The mission for preschool in India is to keep the Kids Safe under Child Care aims to offer safe and secure child care at all times. It always requires close personal attention to every child's growth. However, it is essential to provide a quality experience for all children in preschool so that they get adequate care.
Keys to Success in the preschool business 
Key points to follow for the success of the company:
Always remember that you aim to maintain a reputation in the community.
Quality care for every kid.
Competitive pricing for the market.
Flexible hours for working parents.
What Kids Require 
Patience: Working with kids always started with patience; even under ideal conditions, one must require calmness and patience. Things like bad moods can create a tense atmosphere for kids; therefore do not mention this type in the classroom or school. As if you may need to deal with a wide range of behavioral changes, personality differences, and energy level issues. Make yourself worth to cope up with it and need to be able to work through it.
Sense of fun and wonder: Every Kid lives in a world of magic, excitement and end number of possibilities. As a businessperson, you need to enter that world with them. This is especially important if you are designing kids' gifts or toys and deciding their fun activities.
What Your Business Require
As an entrepreneur, this might be the best time to invest in the education sector in the form of preschool. If you wanted to plan a preschool in your city, there are a few things to keep in mind.
First thing is to have a business plan ready while chalking out an outline of starting a preschool to make your plan first, you should ideally have a business plan prepared. Below are the required details, which should be included in your preschool business plan:
Location and space selection
Indoor and outdoor area for the kids
The infrastructure of the overall area
Funds required for renting, leasing, vehicles, salaries, equipment, assets, etc.
If the business will be, full time or part-time – Time management
How many teaching and support staff you need to hire
Business model, a preschool with afterschool activities or just a day-care.
How many children will you cater to in your business plan?
Licenses and Registrations for preschool
Dress code or study material to use
Arranging Capital for daily activities
The Management Team and staff needs
The market plan and rivalry of the business
Get insurance for your preschool
Develop policies and procedures
Prepare your preschool curriculum
Market your preschool and seek applicants for students
Keep Service Tax Applicability in Mind