Top 10 highest-paid Indian Athletes 2021
By Sanjay Kumar
June 25, 1983, and 2nd April 2011 are the date which gave new birth to our sports industry, The Indian cricket team has two times become World Champions. In addition to winning the Cricket World Cup in 1983 and 2011. Not only cricket but even we are also the 2nd most successful nation in the men's Junior Hockey World Cup, having 2 titles (in 2001 and 2016), ever in the Olympics, having won eight gold medals.
Sports globally is a forum of potential for the youth to raise their capabilities. Today we are going to explore the top 10 highest-paid athletes in India who earned name, fame and comes under the category of highest-paid athletes in India.
Find your favourite player in the list, top 10 richest Indian Athletes
#10 PV Sindhu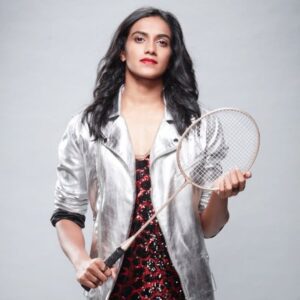 Sports:- Badminton
Net Worth:- $10 Million.
The badminton star player has multiple endorsement deals with a variety of brands which increased her net worth. PV Sindhu has endorsement agreements with Moov, Gatorade, Myntra, Flipkart, Nokia and Panasonic, JBL, Bridgestone Tyres.
PV Sindhu donated INR 5 lakhs rupees in the Chief Minister's relief fund for the states of Andhra Pradesh and Telangana. PV Sindhu estimated net worth is $10 Million.
PV Sindhu is the 10th highest-paid athlete in India
#9 Saina Nehwal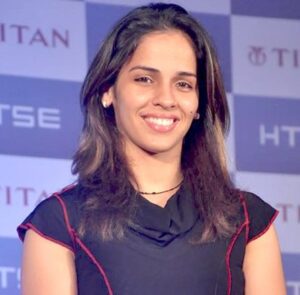 Sports:- Badminton
Annual Income:- ₹2.1 crore
Not only males but women also lead the game. India's most popular badminton star player Saina Nehwal came from Hisar Haryana. The 30-year-old Saina Nehwal has won a total of 24 titles internationally including eleven Super-series titles.
She had signed a deal of INR 40 crore with the firm Rhiti Sports, Saina Nehwal's net worth as of 2020 stands at ₹28.40 crores. Her annual income is worth INR 2.1 crore.
Saina Nehwal is in the 9th position in the list of top 10 highest-paid athletes in India
#8 Jasprit Bumrah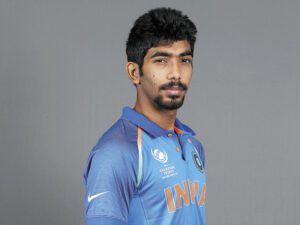 Sports:- Cricket
Net Worth:- ₹30 Cr
As per the report of the BCCI, Bumrah gets a salary of 7 crore rupees yearly. Apart from this, Jasprit Bumrah paid 4 lakhs for every ODI match, 4 lakh rupees for every T20 match, and 15 lakhs for a Test match.
He was 1st bought by Mumbai Indians in an IPL auction for INR 40 lakh and already he has a net worth of 30 crore rupees in 2021.
Jasprit Bumrah is in the 8th position in the list of top 10 highest-paid athletes in India
#7 Bhuvneswar Kumar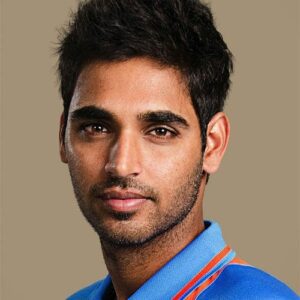 Sports:- Cricket
Net Worth:- ₹65 Cr
He made his debut against the Australian cricket team in 2013, Bhuvneshwar was picked for the 2013 Champions League, based on his amazing performance, he continued to be a regular part of the national side.
With earnings of 17.26 crores, He is playing domestic cricket for Uttar Pradesh and the Sunrisers Hyderabad in the Indian Premier League (IPL), Bhuvneswar Kumar's total net worth is 65 Crore.
Bhuvneswar Kumar is in the 7th position in the list of top 10 highest-paid athletes in India
#6 Sania Mirza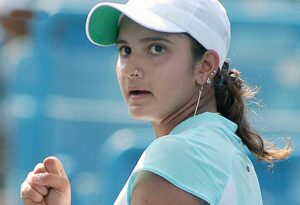 Sports:- Tennis
Net Worth:- ₹170 Cr
Meet Sania Mirza, an Indian tennis player who came from the city of Hyderabad, she has won 6 grand slams in her career and was also the number one ranked doubles player in the world.
Sania Mirza is the 1st and highest-paid tennis player of India owns a black plated BMW X3. Her net worth aggregates to INR 170 crore.
Sania Mirza is in the 6th position in the list of top 10 highest-paid athletes in India, also she is the highest-paid women athlete in India
#5 Hardik Pandya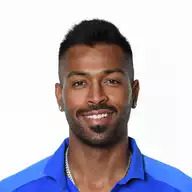 Sports:- Cricket
Match Fees:- ₹28.46 Cr
The 5th richest athlete in India is Hardik Pandya who makes about 28.46 crores from his match fees and commercial deal. Hardik is Playing for the Baroda side in their domestic cricket team and in IPL he is playing for Mumbai Indians.
Hardik Pandya was debuting in 2016, he was also the 4th Indian to be named as the player of the match on his ODI debut.
#4 Rohit Sharma
Sports:- Cricket
Annual Income:- ₹54.29 Cr
Rohit Sharma is also known as a "Hitman" star player of the Indian cricket team and Mumbai Indians. He is remembered for his great performance. Rohit Sharma is the brand face of 22 companies in the country.
Rohit Sharma's annual income is reached INR 54.29 crore. He earns Rs 7 crore per annum from his A+ BCCI contract and he gets Rs 15 crore while captaining Mumbai Indians (MI) in the IPL.
Rohit Sharma is in the 4th position in the list of top 10 highest-paid athletes in India
#3 Sachin Tendulkar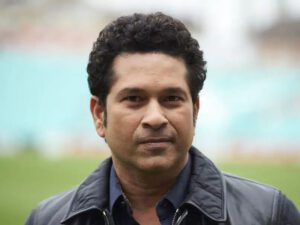 Sports:- Cricket
Net Worth:-$120 million – $150 million
Sachin Tendulkar is one of the most influential former cricketers, he was the Indian cricket team captain in his career. Considered the greatest batsman in the history of world cricket. Sachin Tendulkar is paid 80 crores.
Sachin Tendulkar was the 1st Indian athlete to sign a commercial deal worth INR 100 crore with MRF (Madras Rubber Factory) in 2001. His net worth is estimated between $120 million to $150 million.
Sachin Tendulkar is in the 3rd position in the list of top 10 highest-paid athletes in India
#2 Mahendra Singh Dhoni

Sports:- Cricket
Mahendra Singh Dhoni is an international cricketer, he led the Indian cricket team between 2007 & 2016. He is playing for Chennai Super King (CSK) in IPL. He earns around 101.77 crores.
Dhoni has come up as the most preferred celebrity endorsing 16 brands, MS Dhoni charges brands anywhere between Rs 4-6 crore per day.
Mahendra Singh Dhoni is the 2nd highest-paid athletes in India
#1. Virat Kohli

Sports:- Cricket
Net Worth:- ₹638 Cr
Virat Kohli is paid around 228.09 crores, he is on the top in the list of top 10 highest-paid athletes of India. Currently, Virat is the captain of the Indian team, he is a right-handed batsman of the top order. he won the Sir Garfield Sobers Trophy for the ICC Cricketer in 2017.
Virat Kohli and his wife Anushka Sharma were part of Myntra as their brand ambassadors In May 2019. the company spent more than INR 10 crore as a brand endorsement fee.
Virat Kohli is the highest-paid Indian athlete
Growing sports industry of India
Sports broadcasters one of the main keys behind the popularity of the top 10 highest-paid athletes. The sports broadcasters covered almost every popular sport, reached almost every home, and fulfil entertainment through various languages. Fantasy sports is driving deep digital sports engagement. Cricket, with leagues like the Indian Premier League (IPL), is already a rage in India. Indian sports industry growing rapidly for example the 2019 IPL final match was concurrently watched on Hotstar by a record 18.6 million users. Among all the arising sports, kabaddi has gained significant traction over the past couple of years.
Numerous NGOs promote the sports field. And many NGOs give free training to rural area children and backward classes children and the government also started many sports centres where children are going for coaching. IMARC Group expects the country sports to grow at a CAGR of 8.6% during 2021-2026.
Must Read:-