Written By: Shiv Nanda(financial analyst, MoneyTap)
A Novice's Guide on How to Go About Debt Consolidation
With the rising cost of inflation, everything seems more expensive. It isn't very easy to keep up with the cost of living in this fast-paced world where everything comes at a price. You might need to buy something that you can't afford and that can push you into having quite a few unavoidable debts.
If you have a lot of unmanageable debt from different sources, there is a way to pay it off before it spirals out of control debt consolidation.
What is debt consolidation?
In layman's terms, debt consolidation is taking out one debt to pay all your multiple debts. This loan may have a lower interest rate than the interest rate on your other debts.
How can debt consolidation help?
Debt consolidation can be a confusing concept. But here's how debt consolidation can be a good financial decision for you:
You pay a lower interest rate on the loan
Once you consolidate your debt, your overall interest rate will be lower than the higher interest rates on all your miscellaneous loans.
Your debts are easier to manage
If you have multiple debts, you might find it challenging to keep track of them. Debt consolidation will help streamline your payments into one channel. Plus, you don't have to keep in mind the many due dates associated with different debts.
Your credit score gets a boost
Your various debts may hurt your credit score. After debt consolidation, with your timely payments and better credit profile, your credit score may get a boost.
Step-by-Step Guide to Prepare for Debt Consolidation
Here's a step by step breakdown about how to go about the process:
The first step towards debt consolidation is figuring out how much loan you should apply for. Add up all your outstanding loan payments — that is what you will need to borrow. Some people decide to take a little bit more than what they owe, just as a safety net.
Check if the loan you are applying has an interest rate much lower than what you're paying on your existing debts.
Decide on the repayment period.
Check the EMI you'll be paying every month towards the debt consolidation loan. Use an EMI calculator that's freely available online.
Check if you can apply for the loan online. Most fintech companies offer online loans for consolidating your debt with an easy online application process.
Once approved, pay off your debts.
A useful step will be to set up a monthly budget, which will help you stay within limits, thus avoiding a debt relapse.
How to Consolidate Your Debt
Here are 2 most common options for debt consolidation that you can explore:
If you have to pay off a handful of credit cards every month, you can consider consolidating all your credit card debts into one low-interest balance transfer card. This way, you will transfer all your high-interest credit card balances into a single low-interest credit card.
Another option for debt consolidation is to take a personal loan from a bank or a fintech company. Personal loan interest rates are generally lower than credit card interest rates. A personal loan will pay off all your debts at an interest rate much lower than your credit card debt rates.
Debt consolidation can be tricky, but it is a better way to handle your debt as compared to paying numerous creditors. You don't have to keep up with different due dates, and you may be charged a lower interest rate.
However, paying off your existing debt won't do you much good if you continue to rack up new debt. Choose the method of debt consolidation to manage your debts and inculcate a financially responsible behavior that can help your stay debt-free for life.
Author bio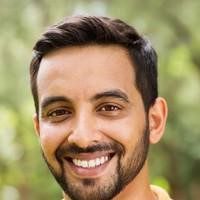 Shiv Nanda is a financial analyst who currently lives in Bangalore (refusing to acknowledge the name change) and works with MoneyTap. Shiv is a true finance geek, and his friends love that. They always rely on him for advice on their investment choices, budgeting skills, personal financial matters and when they want to get a loan. He has made it his life's mission to help and educate people on various financial topics.