5 Lessons to be learned by Young Entrepreneurs from Swami Vivekananda's Life
National Youth Day 2021: Yuva Diwas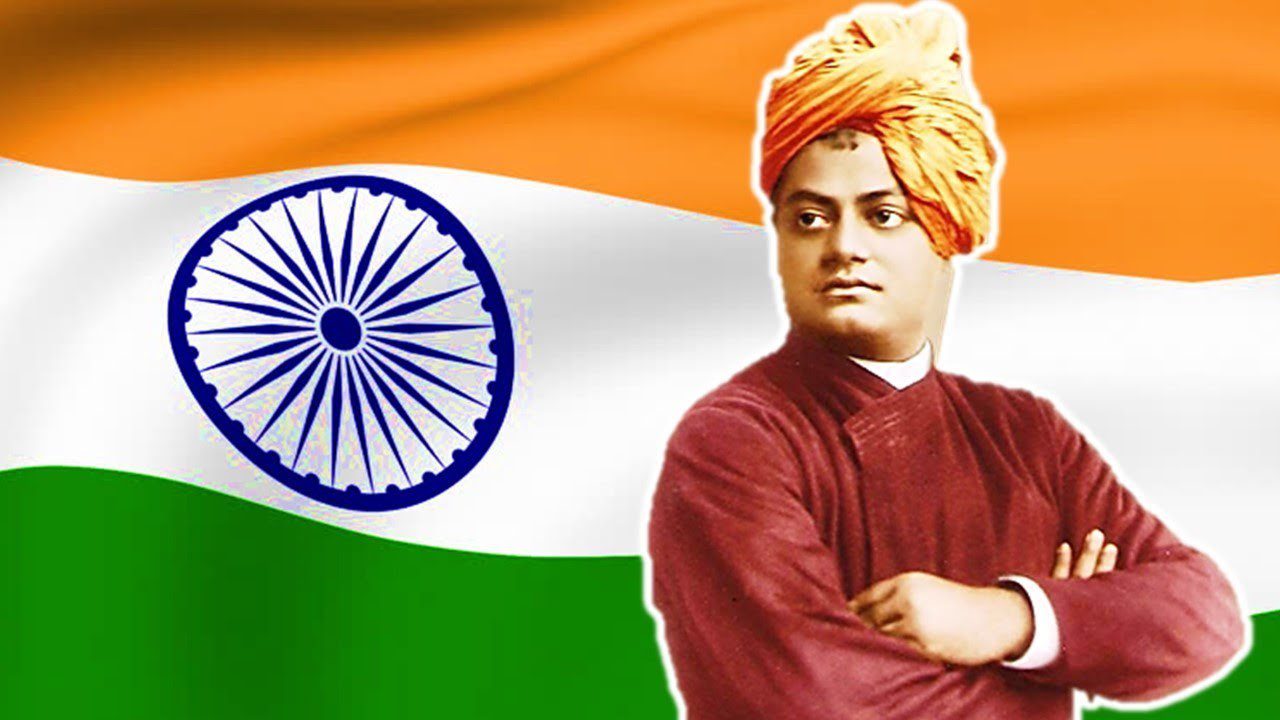 Swami Vivekananda (January 12, 1863 – July 4, 1902), one the greatest inspirational leaders, lives in the hearts and minds of crores of Indians especially youths. India celebrates National Youth Day every year on 12th January to celebrate the birth anniversary of Swami Vivekananda. It is being celebrated since the year 1984. The theme for the 158th birth anniversary being celebrated as National Youth Day 2021 is "Men Making Nation Building".
Youth are the future of the country, so the main objective to celebrate the day is to motivate youths and to channelize their energy in the right direction to be useful for Nation-building. India's population is among the youngest in the world, with 70% of its people below the age of 35 years.
Swami Ji was not only a spiritual leader but a great patriot, a visionary leader, a skilled orator, a well-known writer, an original thinker, and a great philanthropist. He made a huge impact of the Indian philosophies of Vedanta (religion of mankind) and Yoga on the western world through his speech delivered at the World's Parliament of Religion on September 11, 1893, in Chicago, USA. His teachings give positive momentum to our life whether we are a student, teacher, a common man, or a business professional.
Mr.Narendra Modi, the prime minister of India is a great admirer of Swami Vivekananda. He dreams of India rising to its ability on the world stage as "Vishwa Guru" as Swami Vivekananda had told once "I can clearly see Bharat emerging as a Vishwa Guru on the world stage".
Swami Vivekananda was born on 12th January 1863, Monday at 6:49 a.m. in Shimla Pally, Kolkata to Vishwanath Datta and Bhuvaneshwari Devi. His childhood name was Narendranath Dutta. He was the disciple of Ramakrishna Paramhansa. He established Ramakrishna Math (1886) and Ramakrishna Mission (1897) at Belur Math, Howrah to improve the social conditions of the people of India. According to the Hindu calendar, Swami Ji was born on Pausa Krishna Saptami tithi. 150th birth anniversary was celebrated all across the country in the year 2013.
Swami Ji is the real youth icon of India. He was a firm believer of Youth power (Yuva Shakti) and it's potential to change the world. He believed in hard work, discipline, sincerity, sportsmanship, and compassion. The 21st century is the era of Entrepreneurship which demands a group of risk-taking, creative, enthusiastic, visionary, problem-solving, organized, and communicative people. 
Swami Vivekananda was a great source of inspiration to all in his lifetime and even today.  Entrepreneurship is an art that solely depends upon character and attitude in different circumstances.
Lessons that could be learned by Young Entrepreneurs to be successful in their field from Swami Vivekananda's life are:
(1) Persistence and Focus are the Keys to Success: Young Entrepreneurs should focus on their goal by putting their heart and mind to it, which is the formula for success. To quote Swami Vivekananda "Take up one idea. Make that one idea your life – think of it, the dream of it, live on that idea. Let the brain, muscles, nerves, every part of your body be full of that idea and just leave every other idea alone. This is the way to success."
(2) Believe in Yourself: Young Entrepreneurs should stick to what they believe because many times people don't understand you or they don't listen to you. To quote Swami Vivekananda "Believe in yourself and the world will be at your feet."
(3) Risk-taking and learning from failures: Young Entrepreneurs should learn to assess situations and have the courage to take the risk and learn from experiences. To quote Swami Vivekananda "Take risks in your life. If you win; you may lead. If you lose; you may guide."
(4) Face challenges with courage: Young Entrepreneurs should never try to avoid the problems rather face the problem with courage. To quote Swami Vivekananda "If there is one word that you find coming out like a bomb from the Upanishads, bursting like a bombshell upon masses of ignorance, it is the word "fearlessness."
(5) Always have inquisitiveness to learn: Young Entrepreneurs should always try to learn from others. For being successful it is important to have life-long enthusiasm for learning and self-improvement, acquiring new knowledge, and mastering new skills. To quote Swami Vivekananda "Learn Everything that is Good from Others, but bring it in, and in your own way absorb it; do not become others."