Plagiarism and its Consequences
A Comprehensive Overview for Students
Plagiarism can be very harmful in the world of academia. Depending on the institution in question, the consequences can vary from failed projects and assignments to expulsion.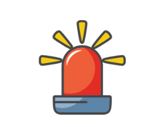 If you are a student and are not aware of what plagiarism is and what sort of consequences it can bring about, don't worry. Let's take an in-depth look at it in this post.
01. What is Plagiarism?
We should clear up the basics first, so let's talk about what plagiarism is.
Plagiarism is the act involving a person taking existing content from a source and utilizing it without giving credit. In academics, plagiarism usually takes the form of "stolen text," i.e., text that is taken from a source and then utilized without any sort of accreditation.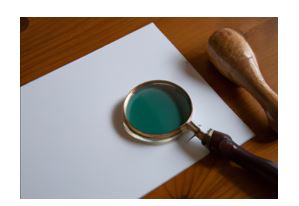 Plagiarism takes different shapes and forms. It is divided into different types, depending on the way in which it is perpetrated. For the next part of this post, let's take a look at some of the main types of plagiarism. To list them, the types are:
Mosaic plagiarism
Direct plagiarism
Source-based plagiarism
We will now give an explanation of each of the types:
Mosaic Plagiarism: The reason that we are mentioning mosaic plagiarism in the first spot is that it is the most nefarious and hard to detect. Mosaic plagiarism is committed when someone takes a piece of plagiarized content and then interlaces it in between some of their own content so that the plagiarized bits are not easily detectable.
Direct Plagiarism: Direct plagiarism can both be committed by accident and deliberately. In this type of plagiarism, the plagiarized text is copied and pasted in its original form without any sort of alteration. For people who do it intentionally, it is by far the most blatant type.
Source-Based Plagiarism: Normally, when plagiarism is committed, there is no accreditation done, to begin with. However, if the latter is done incorrectly, then it can lead to source-based plagiarism. Source-based plagiarism occurs when the citation given for a piece of borrowed content is either incomplete or inaccurate.
02. What are the Consequences of Plagiarism
Now let's talk about some of the main consequences of plagiarism.
It has to be remembered that the exact consequences meted out due to plagiarism can vary depending on a couple of different factors.
Firstly, the consequences depend on the institute in question. If a particular institute takes strict action against plagiarism, the consequences of the same would be different from an institute that is rather mild against it.
Then, the consequences depend on the way in which the plagiarism is committed. If someone commits a little direct plagiarism by error, it is somewhat ignorable. On the other hand, if someone deliberately and blatantly commits mosaic plagiarism, then they will have to face the repercussions.
With that out of the way, let's take a look at some of the main consequences that can occur as a result of plagiarism:
Lower Grades
One of the mildest consequences that a student can face as a result of plagiarism is getting a lower grade on that particular assignment, i.e., the one that contains the plagiarized parts.
Should the plagiarized parts be somewhat sparing and sporadic, the grade could fall to a "D" or a "C."
On the other hand, if the majority of the assignment is plagiarized, then the grade could slump to a simple "F."
Failing the Particular Course
A more severe consequence of plagiarism is failing a particular course. If the plagiarist happens to commit plagiarism on a number of different occasions, or even if their first commission is particularly serious, they can end up getting failed in the subject.
This can obviously cause more lasting damage to the student as they will have to spend an extra semester (or another similar period of time) to make up for it.
Expulsion
If the institute in question happens to be very strict against plagiarism, they could end up expelling the student altogether. Should a student get expelled for plagiarism, it can cause their whole reputation to get marred. It can ruin their chances of getting good jobs and admissions since the plagiarism-based expulsion would be a constant blemish on their record.
Of all the consequences that one can face when plagiarizing content, expulsion is one of the most severe.
How to Avoid Plagiarism as a Student?
We've looked at all these consequences above, and considering their severity, it's somewhat obvious that no one would readily commit it. However, it has to be remembered that plagiarism has the same consequences regardless of whether it is done intentionally or unintentionally.
There can be some students who may unknowingly commit plagiarism by forgetting to cite a source or by coincidentally writing something similar to already existing material.
Keeping that in mind, here are some tips that can be followed to avoid plagiarism in assignments.
Whenever you complete an assignment, you should always use a plagiarism checker to find out if any parts in it are plagiarized.
If there are plagiarized parts in there, you should reword or rephrase them to eliminate the similarity.
If there are any missing or incorrect citations in the text, you should add the details properly and then add them.
Conclusion
As a student, you should remain totally clear of plagiarism in all of your write-ups. Plagiarism can harm your reputation and bring about a host of different consequences in its wake. We hope you learned something from the post above and that you know how you can avoid getting penalized for plagiarism in your content.
Must Read:-