10 Budget-Friendly Options for Styling Your Rental Property
Styling your home doesn't have to be an expensive task; there are hundreds of DIY hacks you can take inspiration from to give your space a new lease of life. Here are a few ideas to get you started…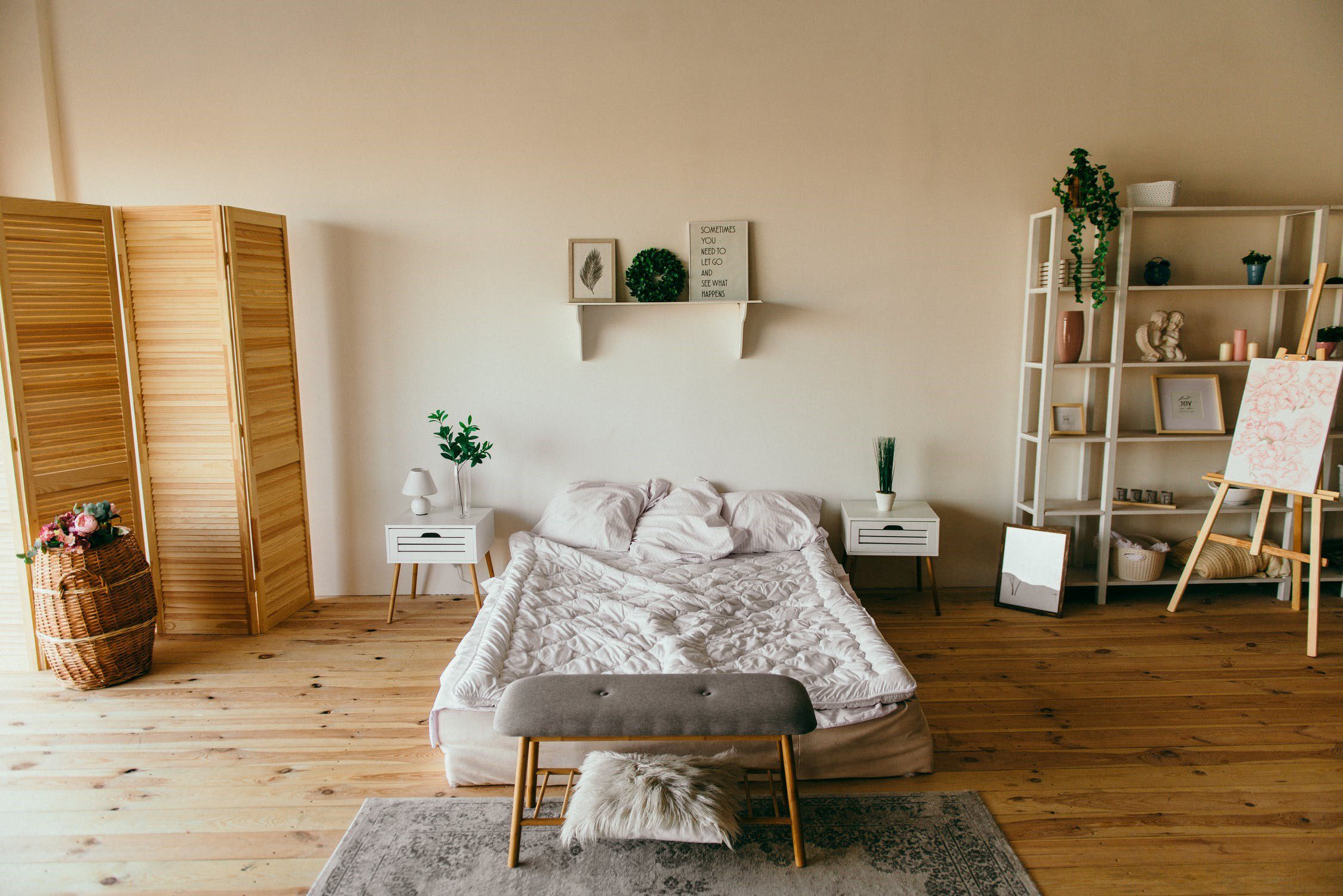 If you're a landlord letting out a property, making sure that the space is practical, on-trend and inviting – somewhere people want to call their home – is paramount. Unfortunately, you're never going to suit everyone's taste, so being creative with what you have is key. All you can do is try to enjoy the process along the way!
The tenants moving in are going to want to add a few personal touches of their own, so don't go overboard on the décor. If in doubt, stick to painting the walls neutral colours and add character in different ways. You should also keep track of your expenditure while shopping on a budget to maximise profitability.
Once you've fully renovated and decorated your property, consider getting a buy to let conveyancing quote before you rent the place out, so you know what to charge. Now you've got the property, let's look at some of the easiest and cheapest ways to revamp your rental home before putting it on the market…
Give the Walls a Fresh Lick of Paint
The first thing to do when re-styling your rental property is to repaint the walls, so they look brand new! It's best to try and avoid the super cheap brands as the paint will often be tacky or peel easily, but affordable quality brands can be found easily online.
Dulux's Visualizer app is free and a great tool for finding the perfect paint colour. It has a wide range of quality paints to choose from and has a live mode which allows you to see what the paint colours would look like in your home.
Decorate the Walls with Artwork
Don't forget to style the walls with artwork after you've painted them. Whether you've taken the photographs yourself or found funky prints online, there are a number of places that allow you to print off your photos for cheap.
Create a Feature Wall in the Living Room
It's sometimes best to stay safe when renting out a property, so paint most of the walls a neutral colour. If some of the rooms look a little bear and could do with a splash of colour, try creating a feature wall.
By painting one wall a bright colour, or using stylish wallpaper, you'll add a different dynamic to the room, without it being too overbearing.
Add Cushions and Throws into the Mix
Every cosy home must have several cushions and throws on the sofas and beds. Most home stores will have a wide selection to choose from, but if you're trying to save the pennies check out places like Primark, Homesense or Shein. You don't even need to buy the cushion itself – search online for the cushion cover and you'll find even cheaper deals.
Upcycle the Items You Already Have
Instead of buying new furniture, why not upcycle what you already have? Upcycling is an incredibly popular trend amongst interior designers and a process that transforms old items into something that looks brands new.
Even the smallest details, such as changing some door handles, or sanding it down and repainting, can make a huge difference.
Repurpose Unused Items
Similarly to the above, repurposing has grown in popularity over the last decade and it's a fantastic way of looking after your wallet. Give unused items a new purpose by turning them into something new. For example, you could turn an old ladder into a bookshelf or a bathtub into a couch!
Build Your Own Furniture
Building your own furniture isn't as difficult as it sounds. It's always handy to have a carpenter in the family, but if you don't, why not try your hand at a new skill? Start with an easy project such as building a shelf or a bed frame out of unwanted timber, and work your way up to more accomplished projects.
Use Mirrors to Enlarge the Space
If the space you're redesigning is quite small, take a trip to the charity shop to buy some second-hand mirrors. Mirrors are a practical asset but are also a great way of making a room look bigger than it actually is.
Brighten Up Your Property with Greenery
Fill the empty spaces with some greenery to make your property look bright and welcoming. Nowadays plants can vary in price, but there are some incredibly reasonable offers out there. If you're worried your tenants won't appreciate having plants to water, consider purchasing some fake plotted plans, or as Ikea like to call them – fejkas.
Introduce a Coffee Table to the Living Room
Another practical yet trendy feature to have in your home is a coffee table. From large marble tables to petite clear styles, there are plenty of designs to choose from that will help you upgrade your living room as well as decluttering some of the odd parts.
Ready to Try These Budget-Friendly Style Ideas for Your Rental Property?
In this article, we've mentioned just a few of the ways you can style your rental property on a budget. You can have a stylish home no matter the investment, and new trends are proving just that. Take advantage of the rustic, homemade look and use your creativity to inspire others. Hopefully, you'll save yourself money and have some fun along the way.
Photo credits:
Must Read:-