INDO-ASIAN BUSINESS EXCELLENCE SUMMIT #IABES 2022
WIN ASIA TO WIN THE WORLD Celebrating ASEAN-India Friendship Year
By: Onkareshwar Pandey, Chairman, Organizing Committee (IABES 2022)
Since the year 2022 marks, 30 years of ASEAN-India relations and it has been officially designated as ASEAN India Friendship Year in October 2021 by the leaders, the Business Connect Magazine brings forth a uniquely designed event – Indo-Asia Business Excellence Summit #IABES and invite leaders from business, government, and civil society to join us to deepen their understanding of this extremely complex but potential region, and suggest solutions on three deeply interconnected areas: economic growth with leadership; education with skills and inclusion with technology.
Asia has once again been in the spotlight because of Indian External Affairs Minister (EAM) S Jaishankar's recent remarks on a "Asian Century," which he claimed would not be feasible without cooperation between China and India and which China warmly welcomed. With more than 4.5 billion people (60 percent of the world's population) residing in 49 different countries, Asia has overtaken Europe as the continent with the largest economy since 2010, accounting for 39% of the global GDP. Asia is the world's largest continental economy in terms of both nominal GDP and purchasing power parity (PPP). It also has the quickest economic growth rate.
The total combined GDP of 10 ASEAN countries in 2019 was valued at $3.2 trillion – making ASEAN the fifth largest economy in the world, well on track to become the fourth largest by 2030.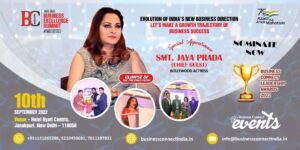 China is the largest economy in Asia, followed by Japan, India, South Korea, and Indonesia and these five together hold a huge 76.5% share of the Asian economy and huge potential for India. Asia is the site of some of the world's longest modern economic booms, starting from the Japanese economic miracle (1950–1990), Miracle on the Han River (1961–1996) in South Korea, economic boom (1978–2013) in China, Tiger Cub Economies (1990–present) in Indonesia, Malaysia, Thailand, Philippines, and Vietnam, and economic boom in India (1991–present). Thanks to ASEAN Trade in Goods Agreement (ATIGA), intra-ASEAN trade tariff to 99 percent of all tariff lines is zero for almost all types of goods.
When India decided to withdraw from the Regional Comprehensive Economic Partnership (RCEP) with China three years ago in November 2019, saying "some of its key concerns were not addressed", the world was shocked and many analysts believed that India's decision not to join RCEP is an economic and geopolitical loss for India.
Some of the reasons for not signing RCEP were unfavorable trade balance for India, concerns about  impact on dairy sector, economic slowdown, previous experience with FTAs, Chinese factors, data localization, rules of origin, and the experience with China FTA. India's decision to end this multilateral exit megadeal also had a major reason that she had a trade deficit with 11  of the 15 RCEP countries to which India is quietly addressing now.
Asia is divided into four regions: India, Pakistan, Bangladesh, and Sri Lanka are in South Asia, while China, Korea, and Japan falls in East Asia, and the members of ASEAN from Myanmar to the Philippines are in Southeast Asia, while the area east of China, west of Russia and Iran and north of India and Pakistan are called Central Asia. Recognizing the importance of trade, which has historically been a powerful engine of economic growth and poverty reduction in Asia, the Indian government has built the Chabahar port in Iran, unlocking trade potential with the Central Asian region. .
Sarvananda Sonowar, the Union Minister of Ports, Shipping, Waterways, and Ayush recently said: "Our vision is to make Chabahar Port a transit hub under the International North-South Transport Corridor (INSTC) to reach out to CIS countries". India's deeper relations with Asian countries is evident from India's decision to embrace the "eastern" regional trade agreements during 2010–11 and transitioning from the "Look East Policy" (1991) to the "Act East Policy" (2014) to integrate the domestic manufacturing sector with "Factory Asia."
Now after the recent geo-political developments, India has also sharpened its focus on the Central Asian states not only to counter growing presence of China's in the region but also to strengthen cooperation on Afghanistan following the Taliban takeover of that country.
A new institutionalised summit-level dialogue, the first-ever between India and the five Central Asian Republics (CARs) —Kazakhstan, Kyrgyzstan, Tajikistan, Turkmenistan, and Uzbekistan — was held between Prime Minister Narendra Modi and the Presidents of the CARs at which deepening connectivity, trade and economic ties including a joint working group (JWG) on Chabahar Port were discussed,.
In the meeting, India made several proposals for driving cooperation with Central Asia from "India-Central Asia Centre" in New Delhi to address the free movement of goods and services and establishing an "IT/ITES task force" to work on digitalisation and e-governance. The Prime Minister Shri Narendra Modi also emphasised the importance of an ambitious agenda for partnership and a roadmap for the next 30 years to focus on connectivity and cooperation in an integrated manner.
However, the fact is, despite warm relations, India is not even a key trading partner for any of the Central Asian states. Indian exports to the region stood at $658 million during 2020-21. So, there is tremendous scope of improvement. Now India is working to increase its trade with the Central Asian countries which was only worth $3 billion in 2020, significantly lower than the region's two-way trade with China, which stood at $40 billion in 2018.
Rising incomes, technological innovations, and generational changes – all shows that the time of Asia may have arrived and if not then the Future is Asian for sure. Chabahar link with INSTC can play a vital role in boosting EXIM trade in their regions and it has potential to further boost development with the landlocked Asain countries. Engaging more and more and focussing on increasing trade relations with Asian countries is simple solution for INDIA to rise up from troubled waters of 'technical recession' to realize her mission to become a 5-Trillion Economy by 2030.
Four years ago in 2018 while sharing his vision about ASEAN-India partnership Prime Minister Modi in an op-ed piece titled, "ASEAN-India: Shared values, common destiny" had written – "With each Asean member, we have growing diplomatic, economic and security partnership. We work together to keep our seas safe and secure. Our trade and investment flows have multiplied several times. India's free trade agreements in the region are its oldest and among the most ambitious anywhere. Air links have expanded rapidly and we are extending highways deep into continental Southeast Asia with new urgency and priority.
Growing connectivity has reinforced proximity. It has also put India among the fastest-growing sources of tourism in Southeast Asia. Over a 6 million strong Indian diaspora in the region — rooted in diversity and steeped in dynamism — constitutes an extraordinary human bond between us." ASEAN is India's fourth largest trading partner; India is ASEAN's seventh. Over 20% of India's outbound investments go to ASEAN. Led by Singapore, ASEAN is India's leading source of investments.
From the formal engagement with ASEAN in 1992 as a "Sectoral Dialogue Partner" to subsequent upgradation as a "Dialogue Partner" in 1996, India's Dialogue Partnership has further elevated to a Strategic Partnership and in 2018. India and ASEAN have further agreed to focus on building cooperation in the maritime domain during the 25-year Commemorative Summit in New Delhi.
The Indo-Pacific Oceans Initiative (IPOI), announced in 2019 by PM Modi was aimed at forging partnerships to create a safe, secure, stable, prosperous, and sustainable maritime domain with maritime ecology; maritime security; marine resources; capacity building, and resource sharing; disaster risk reduction and management; science, technology, and academic cooperation; and trade, connectivity, and maritime transport; as its key pillars.
Encompassing the ancient ruins to bullet trains, rural farming villages to towering skyscrapers, the Asian region have widely varying forms of government, economic systems, and human development indicators. From ethnicity to language, culture to age, and economic conditions, the Asian nations have several contrasts. On one side there are some countries that have young and growing populations, and there are others which are aging.
Even in the Annual per capita income also there are sharp variations which range from $849 in Nepal to $57,714 in Singapore. However, an upward trajectory across key economic and social indicators is the common thread across this diverse region and making not only fast economic progress but rapid strides in human development, from longer life spans and greater literacy to a dramatic surge in internet use.
With the fast-changing global scenario like – growing trade tensions between US and China, erosion in China's credibility in the world after Covid19, ongoing war between Russia and Ukraine, the developing Asian economies, that are hubs of manufacturing, are all set to gain more and more. Europe dominated the world community in the 19th century and the United States has dominated since then. However, it is time for the 'megaregion' of Asia to take center stage and shape the course of the global future.
Covid has proven how competent Asian societies have become. The number of Covid deaths per million were much lower in Asian Countries in comparison to Europe and Africa, and this confirms that the shift of competence from the West to East is gaining momentum. This is the time for India, which is second only to China having the growth rate of over 7% and among the fastest growing economies in the world,  to wake up, fasten the belt, and take up the challenge to Lead Asia, to fulfill its dream to Lead the World.
Must Read:-