Top 5 Indoor Plants for Workplaces this Summer
View this post on Instagram
Plants are essential in any workspace because they boost productivity and concentration while decreasing stress and anxiety. Positivity and hopefulness have been highlighted by successful corporate leaders as a business model for success in both work and life. The "lucky" benefits may not be apparent right away, but practising good habits and living in the best surroundings will make you happier, feel luckier when even the smallest of good things come your way!
In the summer, dusty thunderstorms and heatstroke begin from morning itself, so even a green net or poppy mat cannot keep the heat out of the workplace. The air conditioner and cooler cannot be left on at all times. It is preferable to try to keep your workplace cool naturally.
So, in this article, we have discussed some lovely plants that you can keep comfortably inside your workplace and bring Wealth, Health, and Love into Your Office.
Plants are an essential part of our daily lives. These plants are kept in the workplace where they add four moons to the beauty of the office or home as well as provide coolness. Plants have a generally positive effect on a person's well-being, according to scientific studies published in PubMed in the Journal of Physiological Anthropology and Acta Horticulturae.
This Summer's Top 5 Indoor Plants for Offices are:
#5 Snake Plant (Dracaena trifasciata)
Snake Plant is on the 5th number for best indoor plants for office, it is an ideal for use in offices. It is thought to bring good fortune. They are indigenous to Western Africa's tropical rainforests. They are so-called because of the shape of their leaves. It is also known as the mother-in-law's-tongue and is considered a plant of good luck when placed in an ideal position as it absorbs toxic fumes from the air and alleviates the toxins.
These plants come in a variety of light and dark colors and sizes and provide clean air and cooling to the workplace or home. Their minimal upkeep is that they do not require a lot of water. Snake plant is also the best indoor plants for office with no windows.
#4 Lucky Bamboo Plant (Dracaena sanderiana)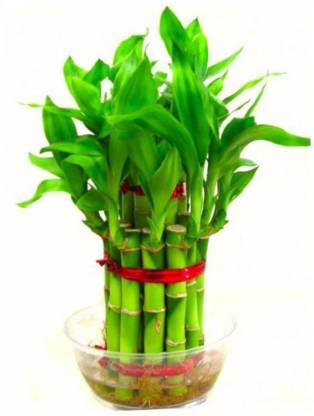 Bamboo Plant is one of the best indoor plants for the office. The bamboo plant has long been associated with good fortune and prosperity in Indian society. It is native to Africa. It can be kept in the office's or home's entrance, lobby, or drawing-room.
It grows quickly and easily, even in the absence of sunlight. It prefers cleanliness, so water must be changed once a week by washing its pot. It does not require any upkeep. It is preferable to use it in a medium-sized pot rather than a small one. The size of the pot should be adjusted.
#3 Rubber Plant (Ficus elastica)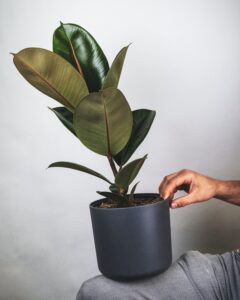 The rubber plant is primarily known for its economic growth and good fortune in the business province. It is indigenous to North-East India, the eastern Himalayas, and Southeast Asia. It can be placed in any location to be beneficial. It is recommended to put it on the balcony as it requires good sunlight, so keep it in a corner of the workplace with direct sunlight.
The sight of its broad green leaves relaxes and soothes the mind. When you notice the soil surface is dry, water it. To clean the leaves, use a spray bottle. If you are looking for an attractive Indoor plant for the office then the Rubber plant is a good option.
#2 Palm tree (Dypsis lutescens)
The palm tree attracts positive energy and is said to bring good luck. It is native to Madagascar, a country located off the southeastern coast of Africa on an island. The Areca Palm is one of the most popular and widely grown indoor palm plants today. If your office lacks natural light, this is a great option for you. It only requires a small amount of light and water. They thrive even in mildly moist soil. To bring good luck for the workplace you can use Palm indoor plants for the office.
#1 Money Plant (Scindapsus aureus or Epipremnum aureum)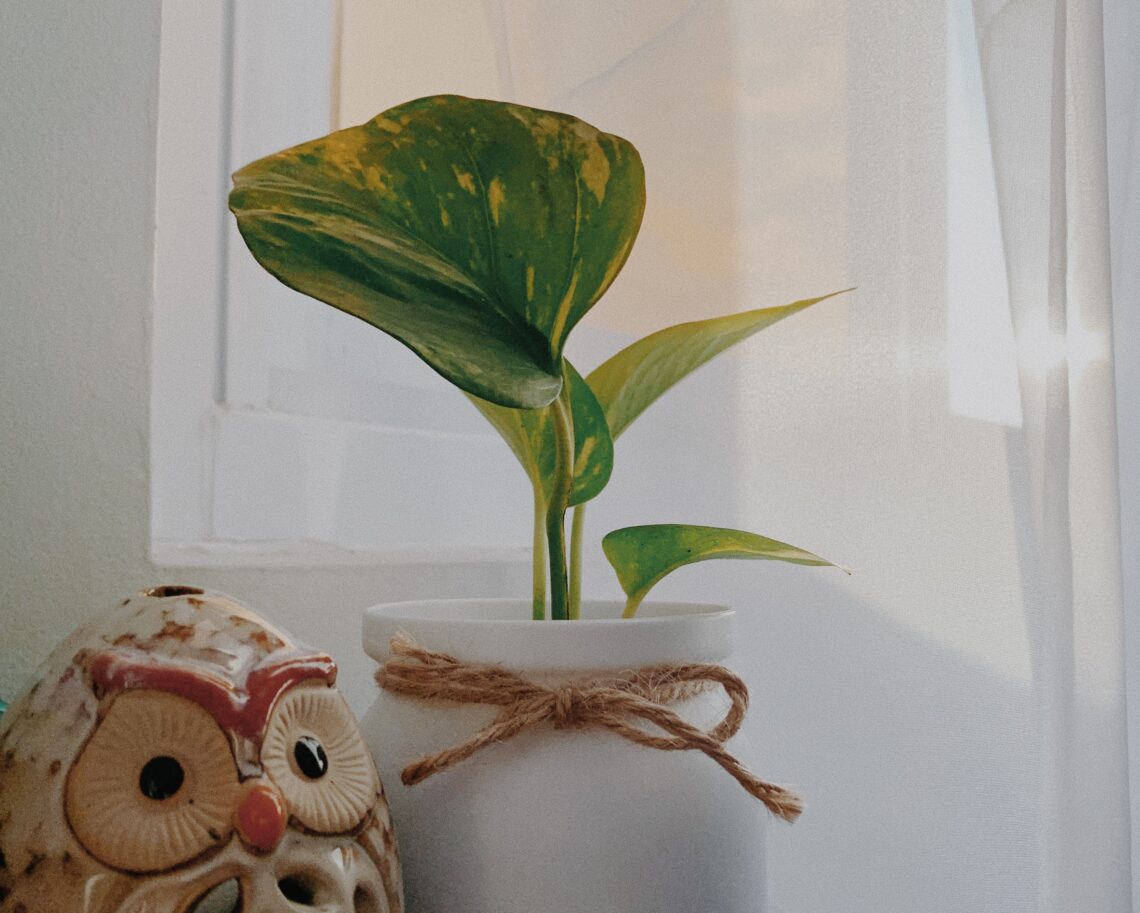 The money plant is in the 1st position in our list of best indoor plants for office, as the name implies, brings financial success into your life. Also called Pothos. It is indigenous to Mo'orea, a French Polynesian island. This plant exudes positive energy due to its deep roots and vibrant growth. Because of its pollution-controlling properties, it monitors the air quality in the workplaces.
The money plant has clustered leaves with smooth and round edges, which is a good omen. As the tree thrives in moist soil, it must be watered regularly. It should also be kept in medium sunlight or partially shaded areas. We recommend this plant for air purifying indoor plants for the office.