Guide On Opening Different Types Of Demat Account
Demat Account is an integral part of any investment. In order to invest in equities, bonds, mutual fund units, a Demat Account is mandatory. But there are still many aspects of Dematerialized Account which many new investors are not familiar with. Hence, if you are planning to be an investor, knowing about what is Demat account and what are its different types can be really helpful.
What Is A Demat Account?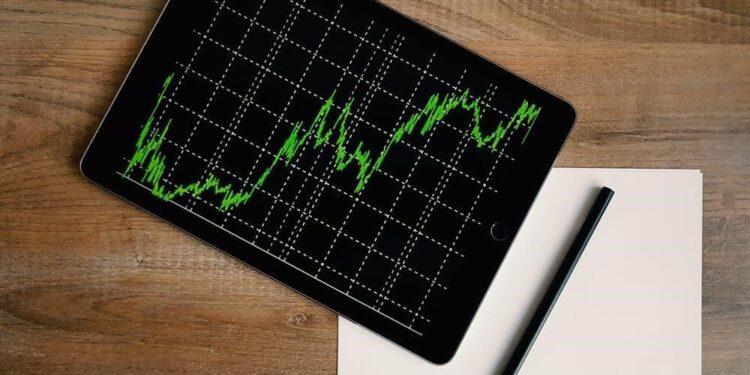 A Demat Account refers to a type of account where an investor's stocks or securities are kept safe. The unique thing about this Account is that it stores all these investment units in an electronic form. So if you have physical share certificates, once you open free Dematerialized Account, you will not have to run the risk of keeping these documents safe from damage or losing.
All investments can be managed from a single platform with a Dematerialized Account
The name 'Demat' comes from dematerialization which is a process whereby your material stocks are converted into a dematerialized form.
You must often have heard of the offers providing investors with the benefit to open free Demat Account. But this is rather more of a marketing strategy than an ideal option to open free Account. What is meant by the term 'free' here is that you do not have to pay account opening charges for your Account. Earlier, Depository Participants or DP would charge account opening fees but with the passage of time, this option has been available free of cost in general. Hence, the account opening charges to be paid to open free Dematerialized Account is just as similar to a paid Account.
However, many DPs also offer waivers on Annual Maintenance Charge (AMC) for the first year of the account opening. Apart from that, there is hardly anything free. But since this term has been used to replace the paid Dematerialized Account, it is better to use it so.
Types Of Demat Account
There are three types of Demat Account. They are as follows:
1.   Regular Demat Account
Any citizen of India above the age of 18 can use the regular Demat Account. It is the basic Account that can be used to store different types of stocks and equities such as shares, bonds, mutual fund units, ETFs, etc.
A DP is provided to you who will be tasked with the maintenance of your Account. The management of your account will be done by the depository. The DP is only a kind of broker.
The Securities and Exchange Board of India also called SEBI, has brought in a new type of regular Dematerialized Account which is called Basic Services Demat Account (BDSA). The main difference in BSDA is that no maintenance charge is applied if your investment ranges between Rs 50,000 to Rs 2,00,000. This scheme is specially designed to target new investors who are initially low on capital.
2.   Repatriable Demat Account
The facility of Dematerialized Account is also provided to non-resident Indians (NRIs). However, the Regular Dematerialized Account cannot be used in such a case. For an NRI, the option of Repatriable Demat Account is accessible. By having this account, he can easily transfer his funds abroad if he has a Non-Resident External Bank. Hence, if you become an NRI, you can close your Regular Demat Account and transfer your funds to the Repatriable Demat Account to access them in a different country as well.
3.   Non-repatriable Demat Account
The non-repatriable Account is similar to a repatriable Demat Account but with one major difference. While you could transfer funds abroad in a repatriable Demat Account, you cannot do so in the non-repatriable Demat Account. You can still access your Account after becoming an NRI but the option to transfer it to another country is not possible with this account. Non-repatriable Demat Account is for those NRI who want to keep and manage funds in India only.
Service-Based Demat Accounts
Demat Accounts are not just classified on the basis of functions. They can also be divided into two types on the basis of the service they provide.
2-in-1 Account: This account links your Account and trading account together. When you open free Account in this category a trading account will also be enabled with it with the assistance of your DP.
3-1 Account: In a 3-in-1 account, when you open free Account you get your trading account and bank account linked with it as well.
How To Open Free Demat Account
The steps to be followed to open free Demat Account is quite simple and minimal
Select a depository and Depository Participatory with whom you want to open Account.
Fill the application form sent to you by your depository.
Submit the necessary documents. For NRIs additional documents will be required such as Portfolio Invest Scheme (PIS) scheme.
The verification process of your documents will be initiated. It will take a few days before your request is approved.
Upon the approval of your Account, you will be given a Beneficiary Owner Identification Number, also called BO-ID. This identification number will be needed to access your account.
With these simple steps, you are good to open free Demat Account. Also, this process is followed in all cases, i.e; to open any type of Demat Account.
Demat Account Charges
There are different types of charges involved when you open a Free Account. You should always compare them to get the best option.
Dematerialized Account charges may be high in some depositories, so choose wisely.
Account Opening Charges: With a free Account, you do not have to pay account opening charges.
Annual Maintenance Charges (AMC): AMC is charged by your DP for the maintenance of your account. AMC is usually charged annually.
Dematerialization and Rematerialization Charges: Dematerialization charge refers to the charge you have to pay every time you convert your physical stock into electronic form. Rematerialization is the reverse process of dematerialization: it converts your electronic stocks to their physical form. Both forms of conversion include charges.
Postal Charges: Postal charges refer to the transit expenses incurred for transferring important documents.
Demat Account offers many benefits which makes it a highly accessible tool for investors. Once you figure out how to open it, your overall investment experience will be enhanced.
Must Read:-