Top 10 Famous and Innovative Architectural Companies in the World
 Written By: – Anant
Today we are looking way up toward the sky to admire architectural firms. Whenever we see an adorable and unique building design, it naturally comes to our mind, who had a crazy and innovative idea to design this building? Well, it is time to know the famous architectural firm, which have been implementing their own innovation to shape the world.
Here is the list of top 10 best Architectural Companies in the world in 2022:-
01 – AECOM
AECOM is an American multinational premier infrastructure consulting firm, has been recognized as the most admired company for six constrictive years, recognized by Fortune magazine. It is a big enterprise that offers not merely architectural service and design, it also provides engineering, archaeology, and risk management, among many others. The company reported its revenue of around $20.2 billion in the fiscal year 2019.
The company includes many remarkable projects such as international airports (JFK, LAX, Sydney, Abu Dhabi, Hong Kong, and many others), Singapore's Marina Bay, and the 2016 Summer Olympics In Rio.
02 – Aedas
Aedas is one of the most prestigious architectural firms, offer humongous services internationally such as interior design, landscape design, urban design, and graphics. The firm's office has been in many countries like India, China, UAE, Australia, and the U.K. Recently, the company is awarded by WAF china award, REARD Awards 2020, and HKIA Annual Awards.
Aedas has featured many Projects such as Gemdale Changshou Road, Sina Plaza, The Heart of Yiwu, Dubai Metro, Hong Kong West Kowloon Station, DAMAC Heights, and many more.
03 – BPD (Building Design Partnership)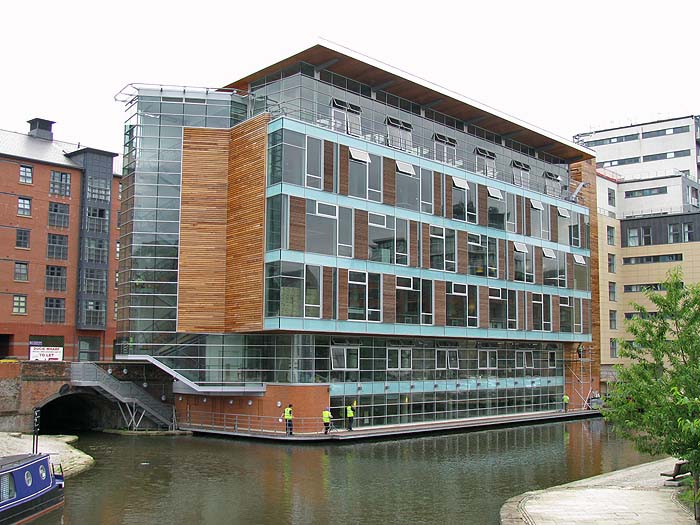 BDP is a Manchester-based Architectural company that active globally. This leading architecture company works at every scale from bespoke light sculptures to whole new cities. The company has set up offices in more than 8 countries like UAE, China, India, Ireland, the Netherlands, Singapore, and Canada. Most famous architecture engineers like Leon Krier, Richard Saxon, and Michael Webb have worked at BDP.
BDP have done many projects like the University of Surrey, Preston Bus station, Halifax HQ, Cribbs Causeway, Manchester Piccadilly, BBC Mailbox, and Sir Lan Wood Building are most admirable one.
04 – DLR Group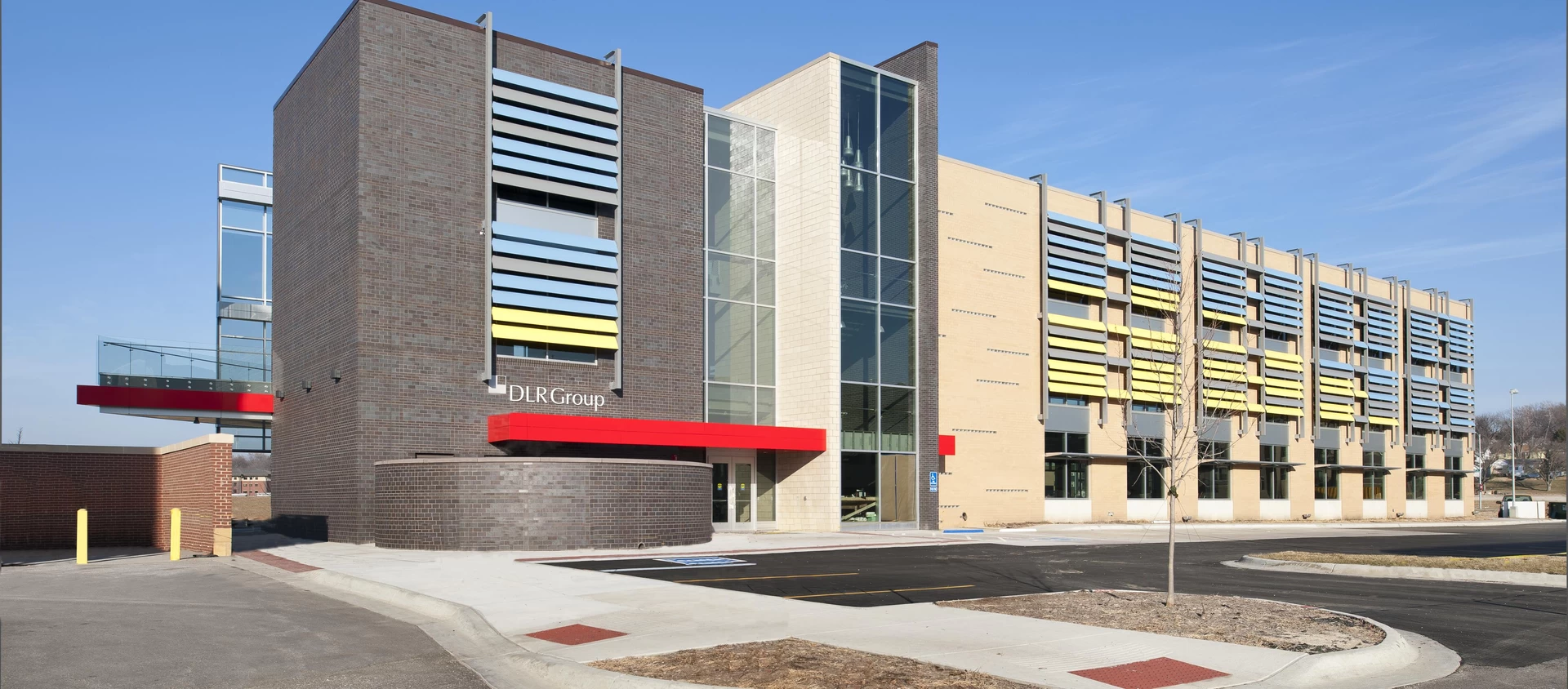 DLR Group is an integrated architectural company, claims to elevate any individual's experience through design. The company is completely employee-owned, was established in Omaha, Nebraska (USA). As per Building Design + Construction 2019, DLR Group has the top 3rd ranking of the nation's largest cultural facility sector architecture and architecture engineering (AE) firm.
The company has designed many famous infrastructures like The Portland Building, Dream Hotel (Las Vegas, Nevada), Los Angeles Premium Outlets, Hilton Des Moines Downtown, A.G. Bell Elementary School, and many others.
05 – Foster + Partners
Instituted by Norman Foster as Foster Associates, later the company was named Foster & Partners. The company work as a single architectural studio with a diverse culture all across the globe. Currently, the company has more than 1600 employees globally. In 2019, the company revenue was around $339 million. 90% of revenue came from outside of the originated country. It won't surprise you at all, offices have been established in more than 17 countries.
They have worked on high-profile projects London city Hall, Great Court, Bloomberg London, Millennium Bridge, a glass of the roof, and many more, which has shaped London.
06 – Gensler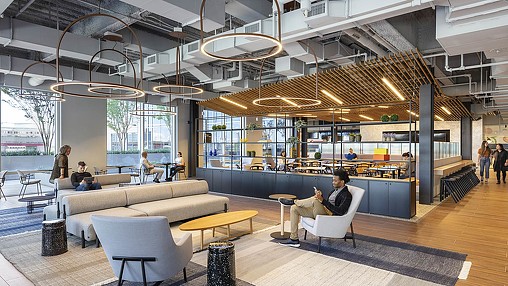 Gensler is a global collaborative design firm that claims to create a better world through the power of design. The company has 26 practice studios, global networks of leaders, and diverse talent. In 2018, they had a turnover of around $1.2 billion. Gensler keeps implementing their expertise toward hotels, schools, offices, health, sport, entertainment, and many more.
Gensler has won their spurs in the architectural industry, some of major their projects like NVIDIA Sant Clara, Californian, the Finance Center Tower (Manila, Philippines), Digital Hyundai Card Pixel Factory (Seoul, South Korea), Facebook Headquarters (Menlo Park, California), Shanghai Tower. For these projects, the company has been awarded, awards include the Architecture Firm Award by the American Institute of Architects, the AIA Institute Honour Award, and many other noticeable recognitions.
07 – DP Architects
DPA is one of the humongous architectural practice firms in the world, creating the architecture of excellence that enriches the social experience and spirit. The company practices as a multidisciplinary group, 16 strategically linked international offices from China to the U.K, 8 integrated specialist companies, with a reach of 77 countries all across the globe.
DPA shows excellency in many wide ranges of areas like Transport, Theme park, Sports, Community & Recreation, residential and many more. The firm has designed many attractive infrastructures like the Millennium Hotel London Mayfair, Mall of Dilmunia (middle east), Agile Mont Kiara, Chuangyuan Tower, and plenty others.
08 – HDR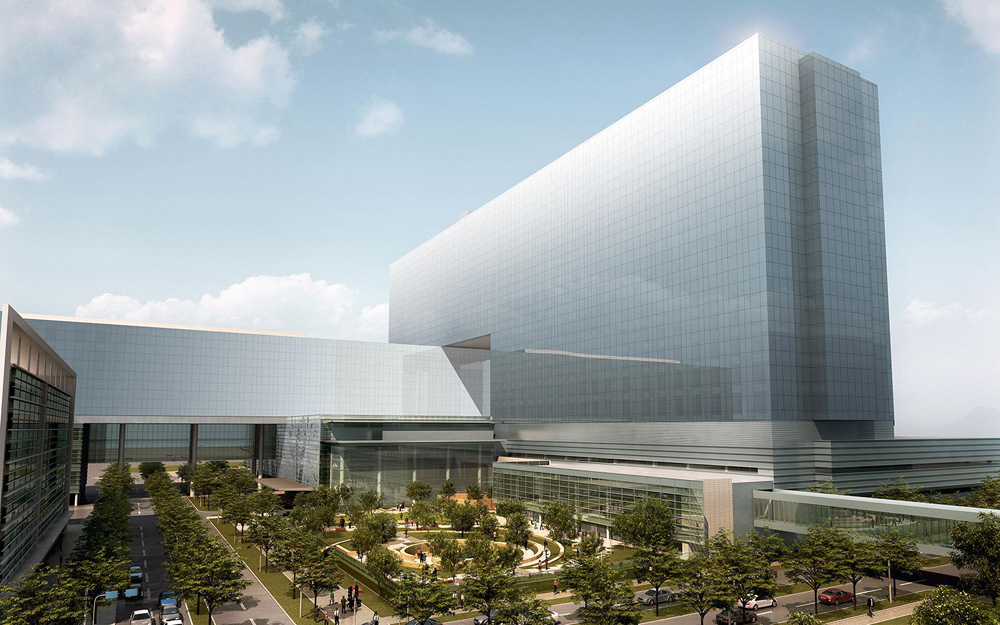 This employee-owned architectural firm is more than 100 years old and continuing practice, have been founded in 1917 in Omaha, Nebraska US. Currently, they are around 10,000 employees strong with over 200 offices all around the world. HDR's projects are many and various, frequently centralizing focus towards environmental inventions. Their works include Dam Bypass (Arizona-Nevada border), Fort Belvoir Community Hospital, and Roslin Institute building.
In 2018, the Grand Conceptor award went to HDR Inc and their joint venture partner WSP US for a new roadway within steel-arch Bayonne Bridge, awarded by the American Council of Engineers. This award is recognized as the most outstanding engineering achievement of the year. More than 100-year of the journey, they have got 4th times HDR has received this award.
09 – Heerim Architects and Planners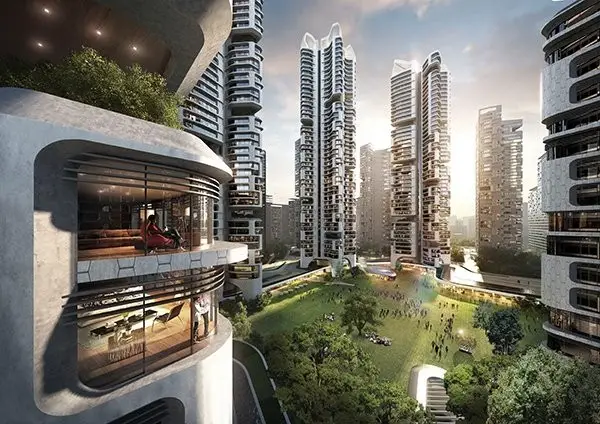 South Korea, where architectures have been around for centuries, how can their architectural firm lag behind. Heerim Architects and Planners is the leading architectonic company in South Korea, established in 1970 and employing 1,200 people. The company is offering design and supervision services of construction in more than 13 countries globally.
The firm is implementing its own innovative ideas to shape the world. They have done wondrous works like Baku Olympic Stadium, Osstem Implant Central Laboratory, Sejong Urban Atrium the Central, Jungheung S-Class Centum View, Incheon International Airport catches people eyes. Their achievements include the FIDIC 2016 Award, selected for global best project, Los Angeles Architectural Awards 2013, Hospitality Award, and many other appreciations.
10 – IBI Group
IBI Group is a Canadian global design & construction firm known for creating liveable, sustainable, technologically advanced urban environments. From industrial buildings to schools, subways to the highway, parks to bike lanes, their global experts have been working on a wide variety of projects. Since 2011, the company has been known as one of the largest architecture firms in the world.
The company has enlarged through mergers and acquisition of consulting firms all around the world. A firm like Gray-Noble & Grey-Noble, Thomas Bluerock Architects, Page Steele, Gruzen Samton Architects, Stevens Group Architects, and plenty others have been acquired by IBI Group. With their greatest legacy, they have designed and constructed many notable projects such as Eglinton Crosstown LRT, Valley Line LRT, Ottawa Confederation Line LRT, The Royal Atlantis, Nitesh Plaza, M3Condos, Chase Farm Hospital, AI Jalila Research Center, and many others.
Must Read:-