Must try These 9 Mouth Melting Foods In This Winter Season.
By: Anant Kumar
At the high of cold when sweaters and jackets can not resist winter temperatures, in that case, warming cuisine can be the best solution to warm the body within. Here we are going to know the top 9 best food that can knock off the winter chill. So, without wasting time, let's get into it.
#1 Gajar Ka Halwa

Carrot is a winter-friendly root vegetable that gives you different tests rather than other seasons. In that case, it makes sense to cook Gajar Ka Halwa. The view of the piping hot-halwa immerse in Ghee brings water in your mouth secretly. The topping dry nuts on the Halwa are just irresistible.
#2 Sarson Ka Saag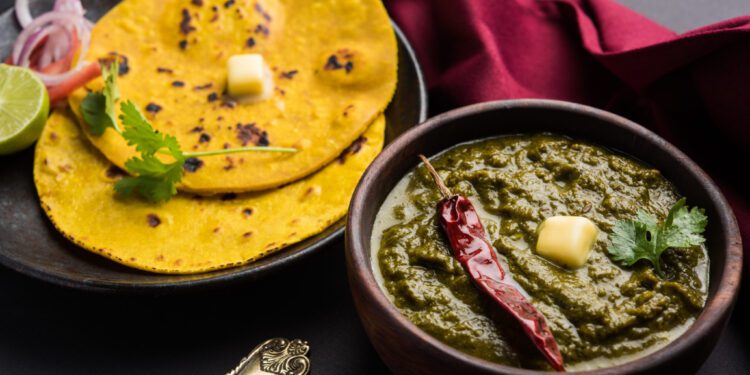 Sarson (Mustered Green leaves) da Saag and Makki de roti (Maze chapati) are famous and much-awaited food in India, especially Punjab. But it doesn't matter where you live, you cannot miss this dish. The Saag isn't merely just a flavoursome bundle, but it has a rich source whole bunch of nutrition as well, which keeps you warm.
#3 Undhiyu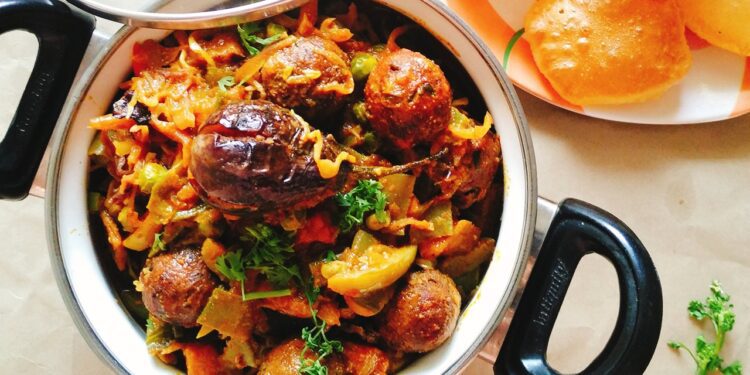 Undhiyu is a Gujrati traditional cuisine that takes a big effort and time to cook. But don't worry it undeniably pays off in the end. A mixture of many vegetables, Fenugreek,  a generous amount of Ghee, and spices are what comprises this wintery – Gujrati delicacy. Undhiyu is a good example of winter food in India.
#4 Gond Ka Ladoo

Gond Ka Ladoo is the foundation of edible gum; mean you cannot make this dam mouthwatering dessert without edible gum. It comes by extracting tree brakes. This is one such cousin that can be eaten the rest of the year. It has powerful nutrition, makes you warm. So undoubtedly, you must try this dessert in this winter season.
#5 Lapsi

This sweet dessert can be consumed at breakfast or at supper. Also, this serves as a dessert at the end of the meal. This food is very famous in India, which has a different name. In Gujrat and Rajasthan, people call Lapis. Ghee, dry nuts, grained wheat, and raisings are put into the dish.
#6 Carrot Poriyal
Another carrot dish, Carrot Poriyal is south Indian cuisine, which is made out of fresh carrot with a whole lot of spices mixture and curry leaves. The carrot's sweetness and chills make perfect balance and make the best side cuisine, which can be consumed with any food. So, what are you waiting for, order the food from your favourite south Indian restaurant.
#7 Methi Pakora
Methi Pakora is such a best cuisine which can be made effortlessly with very little time. With the availability of the big production in winter, seizing the chance of having these Pakoras with hot masala Chai is very important. So, it is time to invite some of your very close friends and watch your favourite show along with this cuisine.
#8 Panjiri

Panjiri is cooked with ghee, wheat, sugar, and a generous amount of almond. This delicious cuisine can be eaten without realizing the quantity. Having a good amount of Ghee and roasted dry nuts keeps your skin glowing in the winter. This cousin is popular in Punjabi homes. If you haven't eaten before ask your mom about this.
#9 Til Pitha (Rice Cake)

Til Pitha is a famous dish of Assam. Also, it is easy to cook. The ingredients like Sticky Rice, Sesame Seeds, and Gur (Jaggery) are the foundation of this cuisine. The mixture of soft chewy outer side and the sweet sticky sesame will give a different and an amazing feeling. You can make Til Pith any time thorough out the year.