5-Step Recruitment Checklist for Agency Recruiters
Excerpt: Want to be the next big name in the world of recruitment agencies? Guess what? It's your lucky day, and you have landed the just right page! This blog takes you through an avidly helpful 5-step recruitment checklist that helps you stay at the top of your game.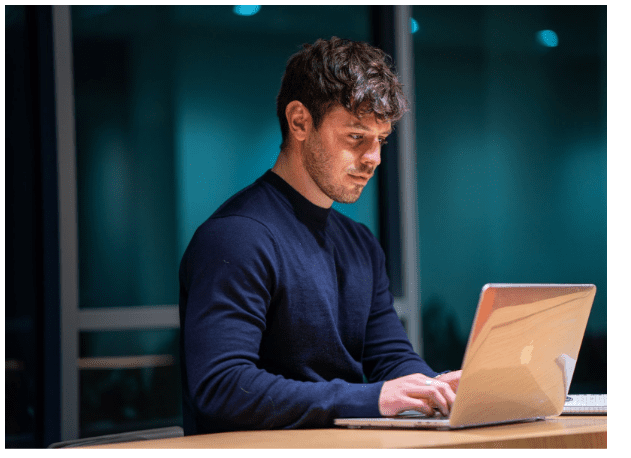 Photo by Christian Velitchkov on Unsplash
Recruiters lay the foundation for organizations for a promising and better tomorrow. But in this rat race of seeking growth and making things happen, they often miss out on some basic and fundamental tasks. And we get it; it's not easy! Not easy to keep up with these competitive times and discover the best talent out there. But don't worry because to show you what success looks like, we have come up with this step-by-step recruitment checklist that aids your mind and helps you in your recruitment procedures. Let's begin.
What Difference Does a Recruitment Checklist Make?
Recruitment is the first and foremost step in a thorough selection process. Wondering how a recruitment checklist can contribute to a fruitful hiring process? Here are some of the core purposes a checklist can solve and why you need them.
A checklist can help achieve an organized order for the concerned process in a sequence complementary to better application and results.

It makes the entire recruitment process interpretable and crisp. This can help the recruiters follow the steps systematically and better understand.

This checklist can also serve as a means of communication, wherein full disclosure of every step is provided to the recruiters. Such transparency can bridge gaps and build a mutual aspect of trust.

It promotes seamless internal communication. All the information and resources to be used by each user are summarized in a single document to avoid miscommunication.

A checklist acts as a great tool for an effective screening and filtering process as per the specific requirements for the job role.

It is a great medium to exchange useful information among the users without switching to a different platform for the same.
While hiring for new positions, recruiting managers are the first ones who come in direct contact with potential candidates. They are the ones who are in charge of representing the mission and vision of the organization. The experience they provide to the candidates reflects upon the efficiency and culture of the place. That's what makes it important to have a sorted recruitment checklist template that streamlines the whole process and saves a lot of time and other resources while creating a good image for the business as well.
Here is the Much-anticipated 5-step Recruitment Checklist
Creating a recruitment checklist that accurately fits the requirement of your clients is influential. Every job role has its own highlights, which must reflect in the document as well. And to create a recruitment checklist that ticks all the given boxes, we curated a systematic step-by-step approach that you can adopt for your organization to cater to all the requirements.
Step 1 – A suitable hiring plan
In this initial step, thorough market research must be conducted on the existing competitors, the in-demand qualifications, and potential candidates who are a perfect fit for the role to get a clear idea. Up next, all the specifications of the job role, like the hiring process, responsibilities, budget, long-term goals, success measures, etc., are chalked out.
This information might be gathered through a planning meeting where all the involved officials reach a favorable decision regarding an overview of the hiring process. This finalized job description is reviewed and posted. And finally, all necessary records, information, and adjustments of the existing workforce and eligible candidates must be kept in check and regularly tracked for an updated and organized recruitment culture.
Step 2 – Determine the recruitment sources and procedures
One of the foremost steps in this process is to classify the job role as a full-time, part-time, freelance, job share, etc., whichever is suitable. Considering how there are several platforms that exclusively host certain job roles, a clear classification can help find the right sources and reach the target audience. Online hiring platforms too can be used to upload your job description and invite eligible candidates to apply for the role through specific means.
Recruitment software and other related tools also play a role here. The simplest and most feasible way is to upload your new job opening on your website and invite interested applicants. You can also partner with job search websites and tools for them to link your website for relevant job searches.
Step 3 – Study your competitors.
In the third step, you have to compare the results of both these studies to identify the recruitment sources used by your competitors and choose accordingly. As your competitors are only those firms who have a similar domain of expertise as your firm, they are most likely to have conducted their own share of research to find the best suitable platforms and sources for your niche.
Comparing the sources selected by you and each of your competitors can help you identify the common platforms that might turn out to be the most effective ones. Go through your past records, check the recruitment sources that have worked best for you, and make a decision. The key is to pick feasible, effective platforms that provide you with a competitive advantage and highlight your candidate-friendly factors.
Step 4 – Use an Applicant Tracking System for a seamless process
An Applicant Tracking System (ATS) is a widely accepted tool in the recruitment industry. The credit goes to its multi-faceted advantages. This software covers all the steps involved in the recruitment process, be it identifying the approaching applicants, tracking their progress in the procedure, summarizing candidate credibility, saving all information for future reference, or simply improving the communication base and feedback function.
This software also comes in handy while conducting a background check on employees before the selection process. Not only does all-in-all software help govern concerned activities better, but it also contributes to significant cost-cutting. Its cost-effectiveness mainly arises from the bare requirement of human resources in the process, along with avoiding the fuss of switching from one platform to another.
Step 5 – Identify your target audience and be specific with the advertisements.
While drafting your candidate invitation ads, make sure you pass them through all the relevant tests. The filters that you must pass it through include verifying the use of the perfect professional terms, ensuring quality writing, and covering all the necessary information like contact details, job description, application, or submission deadline.
You can also attach the master link to your company website for the candidates to perform their research. Use keywords and promoting techniques that propel the job invitation to the relevant target audience. Thanks to the many cold email templates available online, it is also easy to advertise your openings by email. Keep a close track of how well each ad is performing to take further decisions regarding continuation or cancellation based on their effectiveness.
The Bottom Line
A recruitment checklist plays a huge role in all the essential steps that must be covered for an effective and efficient recruitment process. Considering how performance-boosting this tool is, it amplifies the chances of the organization landing the perfect candidate for the job opening. It ensures that all that has to be done is done acutely.
Must Read:-