How to Choose the Right Insurance for your Car: Key Tips
A car insurance coverage is typically purchased by Indian car owners because it is required by law. The majority of the time, people do not compare vehicle insurance policies and instead choose a coverage based solely on the affordability of the premiums. Inadequate coverage results frequently from this.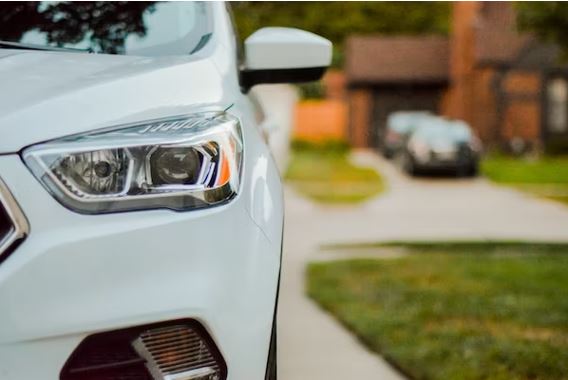 It is important to purchase auto insurance when you own a vehicle. Car accidents can result in significant financial loss due to damage to the vehicle, medical bills, or liability for injuries or damages to other people's property.
Car insurance can help protect you from these expenses by covering the costs of repairs, medical bills, or legal fees. Knowing that you have car insurance can give you peace of mind while driving, knowing that you're covered in case of an accident or unexpected event.
Before making a purchase decision, car owners must analyse the various features of insurance and be aware of their options. Understanding the complexities of auto insurance will help you receive enough coverage and benefit from useful features if you're a first-time buyer.
Also Read: Know These Wise Things Before Buying a Health Insurance Policy
You may compare insurance and choose wisely by using the following advice.
1) Know your requirement: Third-party vehicle insurance coverage and comprehensive coverage are the two main types of car insurance in India. Even though it is required for all vehicles by law, third-party liability insurance only covers injuries to third parties and property damage. The insured car is not covered by it. So it wouldn't be wise to buy just this for your cherished car.
On the other hand, a comprehensive car insurance policy is a comprehensive plan that includes both own damage and third-party liability coverage. It is important to understand the difference between comprehensive and third-party insurance before making a purchase.
2) Choose A Reliable Source:  Choosing automobile insurance for first-time buyers can be a challenging undertaking because doing so requires selecting a reliable insurance provider.
However, by visiting their official websites and checking online reviews, one can now quickly examine and investigate the various insurance firms, their offers, and their reputations. Make sure you are aware of the agent's reputation in the market if you are buying through them.
3) Get the right IDV: The insured declared value, or IDV, is the sum that your insurance provider will pay if your car is stolen or suffers irreparable damage. The IDV should not be confused with the market value of your automobile; it is just the maximum value of the car (as established by the insurance) that you would be compensated for in the case of an accident resulting in total loss of the vehicle.
Your IDV could vary between insurance companies. It is essential to assess the car's current market worth before checking the IDV. When comparing car insurance policies online, be careful to search for an insurer that gives an IDV that is the most comparable to the car's market worth.
4) Check the reputation of the insurance company and services provided: You must not make the same error as the majority of consumers, who choose an auto insurance provider based solely on the cost of the premium. You should also take into account the reputation of the insurers and the calibre of the services provided when searching for the greatest auto insurance plan.
Any questions you have and service requests you make should receive timely attention from a reputable insurance provider. Checking the online reviews left by previous customers is one of the good ways to determine the calibre of services provided. It's also important to consider the insurer's claim settlement ratio; it's best to purchase insurance from a company with a high claim settlement ratio.
5) Add on covers: The additional coverage options that you can buy over and above the basic insurance policy protection are known as add-on covers or riders. The majority of insurance companies in India provide a range of supplemental coverage options to meet the diverse demands of their customers. According to your unique needs, you can tailor your policy by selecting any additional coverage you choose.
Also Read: Benefits of having a group health insurance from your employer
Some of the common add-ons are mentioned below:
Zero Depreciation: This waives the depreciation on specific auto parts so you may submit a claim for a larger sum.
Roadside Assistance: If you have a car problem that leaves you stuck on the road, like an engine failure or a punctured tyre, you can call your insurer, and they'll send a mechanic to you.
Engine Secure: It provides coverage for your car's engine repair and replacement, which is typically not covered by the base insurance. extremely practical for residents of flood-prone areas.
NCB Protection: Typically, if you file a claim, your NCB discount is forfeited. However, with this add-on, you can make one claim for a little fee without it affecting the bonus you have accrued.
6) Check for discounts: Many insurance companies offer discounts for things like safe driving, multiple cars, and bundling policies. Look for companies that have good reviews and ratings, and check their websites for information on the types of discounts and offers they provide. If you already have other types of insurance policies, such as homeowners or renters insurance, consider bundling them with your car insurance. Many insurance companies offer bundle discounts that can save you money on your premiums.
7) Review the policy: Before you sign up for a policy, make sure you review the terms and conditions carefully to understand what is covered and what is not. Ask questions and clarify any doubts with your agent.
8) Understand the claims process: Make sure you know how to file a claim and what the process is like in case of an accident. Find out the timeline for filing a claim and how long it will take for the insurance company to process it.
Also Read: Things to Consider When Buying Car Insurance
Nowadays, it's simpler to purchase car insurance thanks to the variety of options offered on brokerage or insurance company websites. A comprehensive analysis of the business, products, and services is essential whether it is a new insurance purchase or a renewal. Many insurance providers offer a quick and simple online renewal process, enabling you to continue your coverage whenever and wherever you like.
You will undoubtedly find the best car insurance plan if you stick to these simple suggestions. Before buying the coverage, make sure to carefully read the terms and conditions. Don't make a policy buying decision haphazardly. Make the purchase when you have all of your questions answered and are confident in the policy.
Also Read: Which Cancer Insurance Plan is best in India for a 26 year old?
Must Read:-