The Inside Story
A dedicated & committed team of global geeks & delivery experts across various domains started with infrastructure setup, talent acquisition & a dedicated delivery model as per the business requirement. Ivalueplus's services have been tested across geographies & have generated positive business outcomes for their clients.
Ivalueplus Services Private Limited, established in the year 2019, under the guidance of Mr. Sumeet Gupta and Mrs. Jayanti Gupta, provides services across varied domains from Infrastructure Setup, Business Functions, Consulting Services & Project Execution.
They have been certified under ISO 20000-1:2018 (Information technology — Service management) by UASL & also members with NASSCOM, startup India initiative & Good firms.
Both Mr. Sumeet Gupta and Mrs. Jayanti Gupta, are professionals, coming from an Information Technology background, having a corporate experience of more than 2 decades, thought of this unique concept of helping customers set up/expand their businesses in India taking care of two most important aspects – time & money.
Ivalueplus uses this simple strategy to become a business leader Ivalueplus understands your objectives, business dynamics, and the associated business needs and then proposes a tailored approach around the desired business functions closely adhering to the allocated budget.
Closely monitoring the execution of the proposed solution under well-defined processes & procedures & by leveraging deep industry and technological knowledge.
FUNDAMENTAL PURPOSE OF IVALUEPLUS: VALUES
~VISION~MISSION
The company's values are both its identity & promise. They are extremely proud of what they do and are highly passionate about providing the best possible services/solutions to the customers helping them to take their business to the next level. They believe in seeking and providing honest feedback and are open to changes & continuous improvement.
Ivalueplus works with total transparency, authenticity, and commitment thereby adding value to the business and driving efficiency to go beyond.
Offering a sophisticated combination of services in constructing your business their value proposition is structured around a lean model which helps the clients to test the market before making any significant investment.
Enhancing one's business functions & requirements & making work a better place, is what Ivalueplus believes in with 3 crisp & subtle Steps which are: –
Authenticity: – It's a guiding principle in their service to their clients.
Transparency: – Open access to information, participation & decision making. Cultivate a transparent working culture and as an organization, they are upfront and visible about their actions.
Commitment: – Towards servicing their clients with excellence, dedicated to the success of their clients, partners & stakeholders.
WHY CHOOSE IVALUEPLUS
Ivalueplus provides exceptional services to any business from managing operations to project execution & delivery. They understand the business' ambition and then tailor their services in order to achieve the desired business goals.
Generating positive business outcomes for their clients, having a Know-how on multiple domains, Ivalueplus has been delivering quality work rapidly, providing complete project management/ownership,
effective end-to-end services, customized solutions, continuous improvement & a sustainable approach.
YOUR NETWORK IS THE NETWORTH: IVALUEPLUS'S GROWING NETWORKS
Ivalueplus believes that the biggest building blocks should be accessible, responsive, empathetic, collaborative, and putting the best interests of the 'customer first'. This approach has led them to create a significant development in such a short time and they shall continue to do so.
Ivalueplus has been exhilarated to provide managed office services & assisting their Australian-based client with Office setup, IT Infrastructure, Administration, Vendor Management, HR, Accounting & Finance in India so that the client can focus on business development. For Ivalueplus, the biggest value is to harmonize their client's brand their way!!
Ivalueplus is thrilled to be working in Indian Geography for clients based out of Boston, Sydney, and Melbourne. They started their journey more than a year back and take pride in their managed services. Customer satisfaction and ongoing relationships are what they strive for.
For Ivalueplus, the biggest value is to harmonize their clients' brand their way!!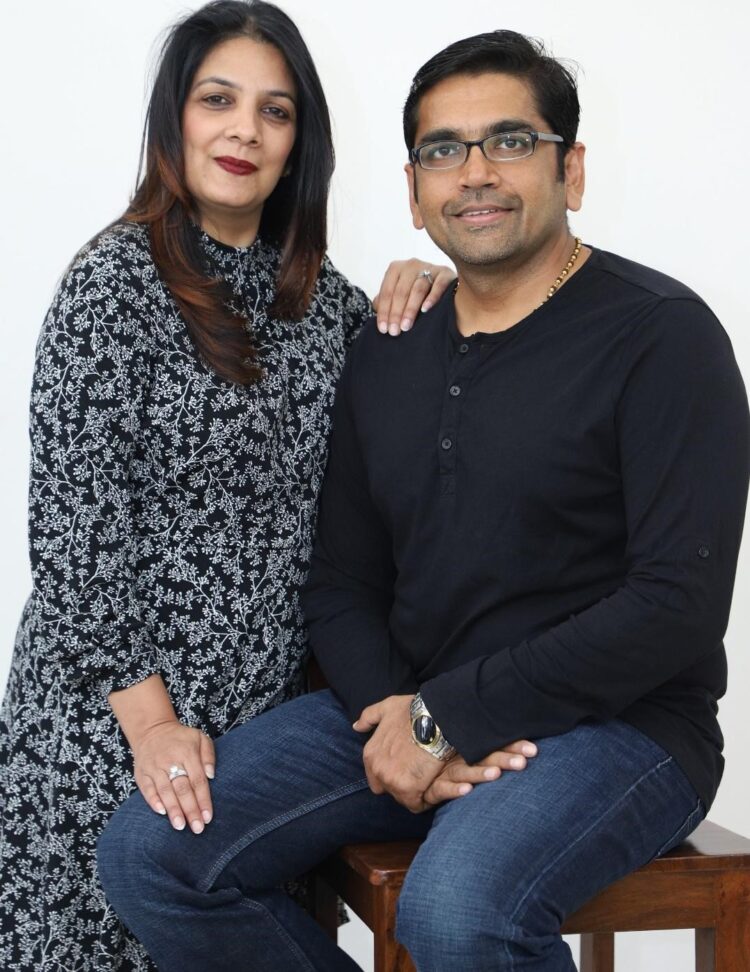 Founder's & Managing Director's of  Ivalueplus Services Pvt Ltd
Mr. Sumeet Gupta & Mrs. Jayanti Gupta