Free Online Education For Global Empowerment
Across the world, the demand for online, easy-to-access learning and training is higher than ever.  Service providers are queuing up to add value to the education sector by acknowledging profitable opportunities in this domain. However, it's essential to know which of these online course platforms offer real value and why.
As the internet surges with increasing amounts of knowledge, online learning is fast becoming a preferred choice among learners and scholars of all ages, backgrounds and abilities. Offering increased levels of flexibility, scalability and consistency to learners, online courses have successfully modified the norms of learning and now eradicate the need to be in a classroom itself.
Demanding less monetary investment and achieving remarkable outcomes, many digital learning platforms break through social and physical barriers by enabling individuals to obtain high-quality learning resources and to learn in-demand skills that open the doors to opportunity.
Some enterprises stand apart, however. One of the world's most popular free self-paced online learning platforms, Alison.com, is one such example.
The numbers speak for themselves; Alison caters to over 17 million learners across the globe, with more and more people signing up daily. This dynamic and free-to-use platform offers basic training and workplace skills via its 2000+ free, in-demand online courses.
A pioneer in the field of education and workplace-focused learning, Alison is freely accessible worldwide and empowers millions of people globally by providing them with skills that are vital to learning, life and work!
Built-in Benefits – For Everyone, Everywhere, Anytime
Alison's extensive range of free-to-learn online courses delivers the ultimate in user-friendly experiences, along with a range of nine categories, to browse if you're not sure which course you want to complete.
With Alison, learners can gain knowledge on any subject matter; from Human Resources to the Occupational Health and Safety and thousands in between.
An intuitive search function allows a learner to find all courses related to a desired field of work. Courses are available at Certificate, Diploma, and Learning Path levels and take anything from 1 hour to a few days to complete.
What sets Alison apart from other competitors in the EdTech industry is its 'freemium' business model, access to course assessments, high publishing standards and the company's focus on non-institutional training.
All learning on Alison is free, and learners can study and complete as many courses as they please – without the financial commitment. Should a graduate wish to purchase a formal document recognising their achievement, there is a nominal fee to pay.
The platform delivers non-institutional skills training and focuses on bridging the gap between skilled experts and those seeking to upskill.
Learners can freely test their knowledge gained by taking a course assessment. Learners who pass the test with 80% or higher are automatically certified and deemed as graduates.
With these key focuses in place, Alison serves enables learners to empower themselves by
broadening their knowledge and skill sets,
boosting their résumés,
advancing their job prospects, and
securing a bright and prosperous future.
With Alison's popular updated online learning app (available to download and use for free from the Google Play store and the Huawei App Gallery), learners can enjoy 'on-go-learning' at their fingertips. The app and desktop interface seamlessly integrate to offer an easy transition between the two learning environments.
The App was designed to make learning as effortless as possible. A study-and-complete function enrols learners into any course they would like to study – all at the tap of a button. Learners can complete courses at their own pace, whenever, and wherever they are.
Learners are supported with career guidance, study reminders and free assessments. These features help to keep them focused on learning and achieving the milestones needed to reach their career goals.
Credit: Pexels
Good for You – Good for Your Business
Alison's growing portfolio of eLearning solutions is completely multi-functional and developed to empower not only individuals but also business and communities alike.
Multinational Corporations, Non-Profit Organisations, as well as small to medium enterprises, can all integrate the Alison training platform to their website by installing the Alison API. This feature helps to harness the power of online learning to upskill workforces and eliminates the need to login on multiple platforms.
Alison API, Groups and Publishing makes continuous learning and development, both efficient and cost-effective.
With Alison Groups, an appointed manager can monitor the progress and performance of a team collective as they learn. This feature, aimed at HR Managers, Business Owners and Learning and Development Departments, empowers teams of any size to upskill and increase their employability. Alison Groups seamlessly integrates with any of the 2000 free online courses available on the Alison platform.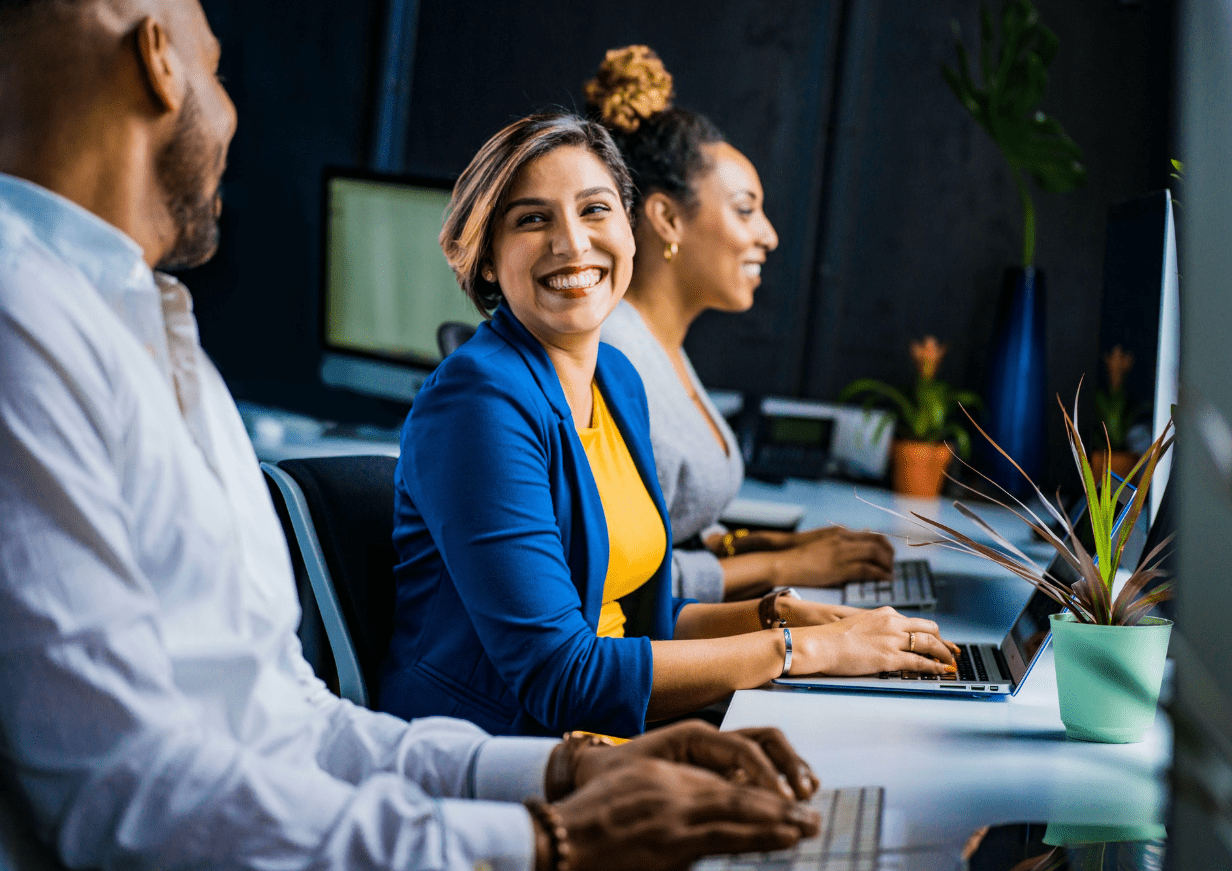 Credit: Pexels
Connecting Learners and Teachers through Alison Publishing
Alison is not just about free education. Alison also enables free skills sharing through its self-publishing programme by allowing subject matter experts to develop and publish courses on the platform freely.
The Alison Publishing programme is designed to monetise expert knowledge and skills and enable individuals to share their subject matter expertise with global or exclusive audiences. The programme is specifically geared to subject matter experts, professional publishers, corporate or government organisations, as well as non-profit foundations who wish to upskill staff or communities through private or public courses.
A free training programme hosted on the Alison platform introduces prospective publishers to the ins and outs of self-publishing. The programme also allows publishers to earn a profit through advertisements placed throughout their course content.
To ensure learning content is of the highest quality, the Alison publishing team work closely with all publishers to review their courses and have a team of pedagogic specialists who help to ensure Alison learners experience the best in learning.
Certified knowledge
Learning and assessments on the Alison platform are free and courses are offered at Certificate, Diploma, or Learning Path levels. When a learner passes the course test, they are deemed a graduate and can access proof of their test score via a downloadable learner record. Should a learner wish to obtain formal documentation of a completed course, there is a small fee to pay for a digital or printed certificate or diploma.
Unlike other platforms, Alison.com is not tied to traditional educational institutions that resist high-level disruption and seek to protect their outdated and inaccessible model.
The business strives to be a global leader in workplace skills, training and assessments and to offer high quality, accessible learning to people that traditional educational institutions have continually failed to reach.
Since its inception, Alison has been one of the most widely used providers in the online learning and career services industry. Recently, Alison partnered with two leaders in the professional development industry to strengthen its value chain.
All courses are accredited by the Continuous Personal Development (CPD) Service in the United Kingdom. Accredited CPD training means the learning activity has reached the required Continuing Professional Development standards and benchmarks, and the learning value has been scrutinised to ensure integrity and quality. This CPD Certification Service provides recognised independent CPD accreditation compatible with global CPD requirements.
The partnership with the National Health Care Provider Solutions (NHCPS) offers continuing education credits in Advanced Cardiac Life Support (ACLS), Basic Life Support (BLS) and Pediatric Advanced Life Support (PALS) certification and recertification. These certified courses are jointly provided by the Postgraduate Institute for Medicine (PIM) and Save a Life by NHCPS.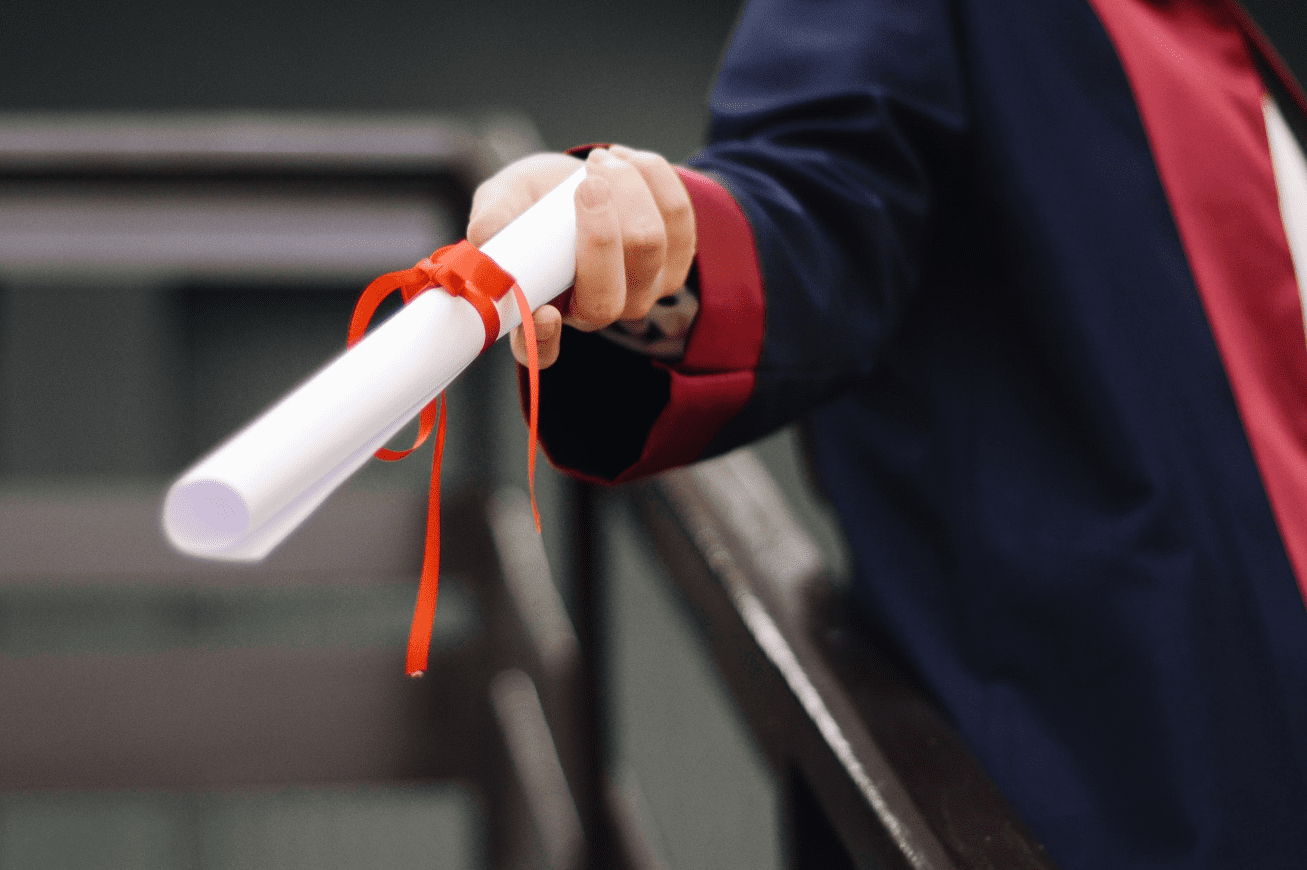 Credit: Pexels
Knowledge of Self leads to Self-empowerment
In July 2020, Alison launched the first of its free Psychometric Tests.
The Workplace Personality Assessment was developed in line with the company's beliefs that all people are entitled to free education and skills training as standard, as well as knowledge about themselves as a person. This personality test is the first of a series of psychometric tests which will include free cognitive skills tests such as; verbal reasoning, numeracy and abstract reasoning.
The test assesses a person's people skills, personal drive, work styles and learning styles. It is designed to uncover characteristics as an employee and colleague. The course highlights key strengths and weaknesses and gives personalised self-development tips. The results then suggest courses that would be most helpful to a person's professional development and outline specific careers that they are most suited to.
A Company with Vision
Social entrepreneur and philanthropist, Mike Feerick, launched Alison in 2007. His goal is to be a catalyst for social change by offering a one-of-a-kind free learning platform to be made available to anyone, anywhere – without restrictions.
He believes that education and skills training could be made free online through the use of advertising and a combination of free and paid (premium) services – making it self-funding and hugely scalable: the dynamic free online learning platform that Alison.com is today.
Today, Alison's business model of largely advertising-supported education is one that has endured and flourished.
Where other large free learning platforms have struggled to find working business models  – and are often tied to traditional educational institutions that resist high-level disruption to protect their traditional and, often inaccessible, ways of doing things.
"When I launched Alison, I had a vision that it would someday become one of the world's largest websites; that in time we would see it educating anyone, anywhere, in any subject, at every level, in any language … for free!" he says. "But the vision went further than that. If we could integrate free publishing, we could start a huge, unprecedented transfer of knowledge and skill across the world and free psychometrics for everyone which could empower many with greater self-awareness and eventually, confidence in them."
"I strongly believed that, with free education and work-based learning, we could promote social progress and provide access to valuable skills; skills that could elevate anyone and help build purpose in everyday life," he says, identifying the 'sustainable' manner of Alison's operating model as the unique and critical tenet behind its success to date."
Today Mike is responsible for strategically defining and leading the Alison organisation, enabling it to be a driving force for universal, quality workplace-focused learning and empowerment for all, leaving no one behind.
The social vision of education continues to be a personal source of motivation for Mike, who aligns Alison's overarching goal to the vision of a world of free education within the UN Declaration of Human Rights, Article 26 'Education shall be free'.
"I've seen first hand the difference Alison's powerful free online learning platform can make in the lives of people," he says. "Alison is harnessing technology and open-source learning to help upskill billions of people who need and value education, knowledge building, collaboration and real-world problem-solving skills."
Mike is an Asoka Fellow, UNESCO (2010) and WISE Award winner (2013). He is also Founder and Chairman of Ireland's National Diaspora Programme, Ireland Reaching Out and travels worldwide as an invited speaker on both Alison and his innovative approaches to improving global access to free education. In 2018, he was a speaker at the Forbes CIO Summit.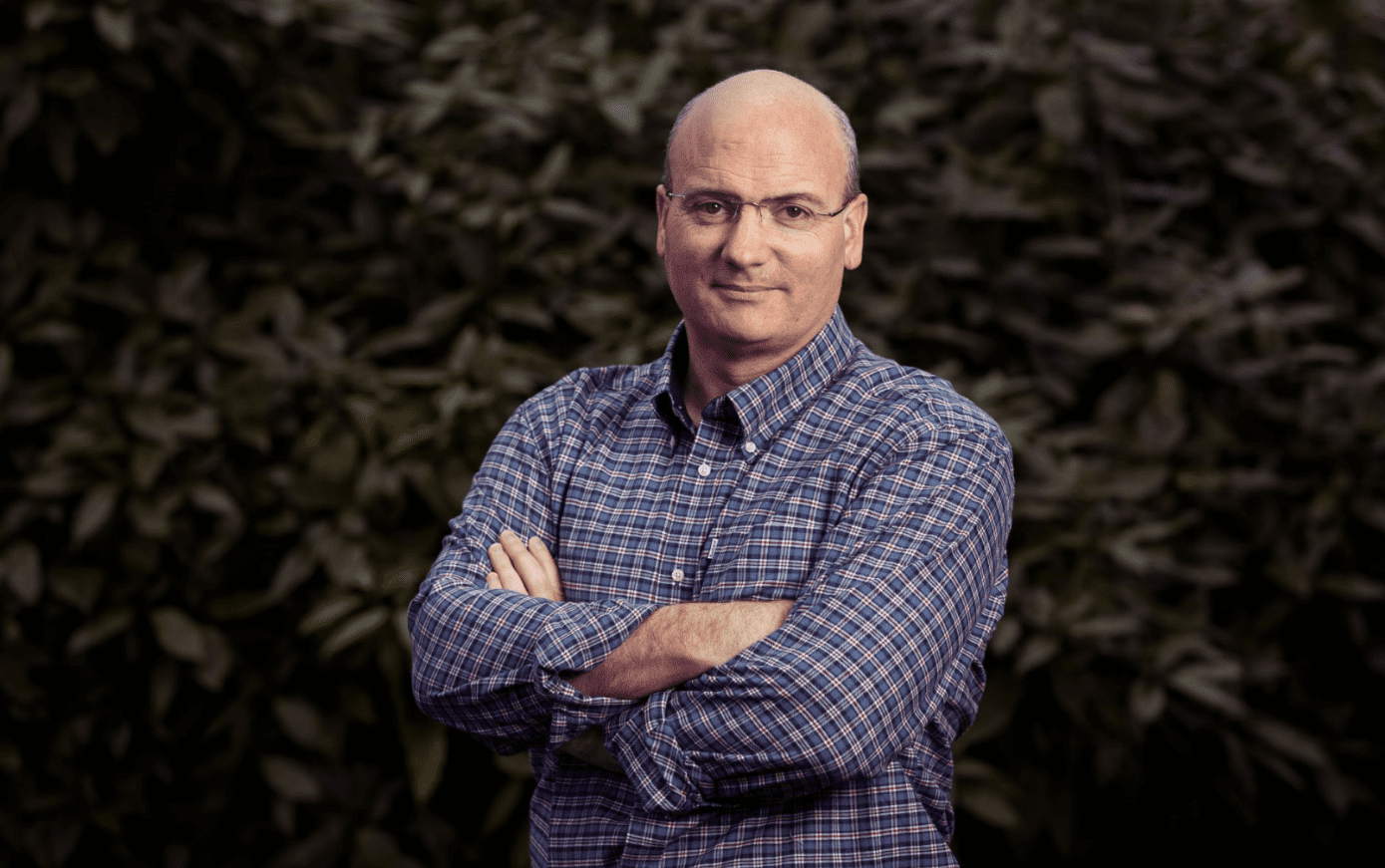 Everyone a Changemaker
Using open-source infrastructure, Alison focuses its services on fostering positive change and 'employability'. Its premise is built on positive social change, creating opportunity, prosperity, and equality for everyone.
The majority of its learners are located in developing countries or the unemployed, young, elderly, or emigrants in developed countries. Users include thousands of businesses, schools, and universities as well as individuals.
Once you have completed any course, you can then proudly prove your achievements and knowledge with diplomas and certificates, allowing you to go out and shine in that job interview!
"We are experiencing a significant increase in mobile usage compared to this time last year – there is no doubt the pandemic has impacted how we will access and consume education in the future. In fact, 60% of our users are on mobile, and of those, 70% use Android devices," says Feerick.
"Our goal is to reach billions of learners globally, and the updated app will help us in that mission. It also helps us to make education accessible to anyone and anywhere, irrespective of gender, geography, economic status or any other barriers to access. It is eye-opening that only 7% of the world's population has been to college, and that shows the opportunity that free e-learning offers."
Research and Development
For escalating the growth and keeping abreast of market trends, R&D is the crux, and 'Team Alison' pays proper heed to this, investing around 30% of turnover into this arena annually.
Through sheer strength in technological innovation, Alison has attempted to drive all costs of education to zero with the help of unique automation and AI.
They believe that with the help of advanced technological processes, they can deliver more quality services at a lesser expense.
In this respect, Mike elucidates, "R&D can allow us to get the cost out of the old system of expensive traditional education – and that means streamlining systems and processes."
Many Feathers – One Cap
Alison has been accredited with multiple awards and accolades. The organisation received the  'Honourable Mention Award in Information and Communications Technology' at the UNESCO King Hamad Bin Isa Al-Khalifa Prize in Paris in 2010 and a highly prestigious Innovation Award at the 'World Innovation Summit for Education (WISE)' awards in Qatar in 2013, amongst others. 
Words of Wisdom from the Founder's desk:
"Be an avid learner! Set time aside to upskill and broaden your knowledge. With a plethora of free resources available online, you can access the world of knowledge at your fingertips. Keep up with your curiosity as that will feed your imagination – the greatest power of the human brain."