5 Best Foods and Drinks to Have Before Going to Bed
By: Anant Kumar
Once Dalai Lama said, "Sleep is the best meditation." And meditation is the best medication to reduce stress and anxiety. In professional life, it improves your productivity and concentration level as well. However, it has become difficult for many people. They struggle so much to get sleep, even some people have midnight awaken problem. As a result, many people own home remedies to boost sleeping quality.
Today, we are discussing the top 5 best foods and drinks which can help you to improve your sleeping cycle. But make sure you are consuming before going to bed.
Almonds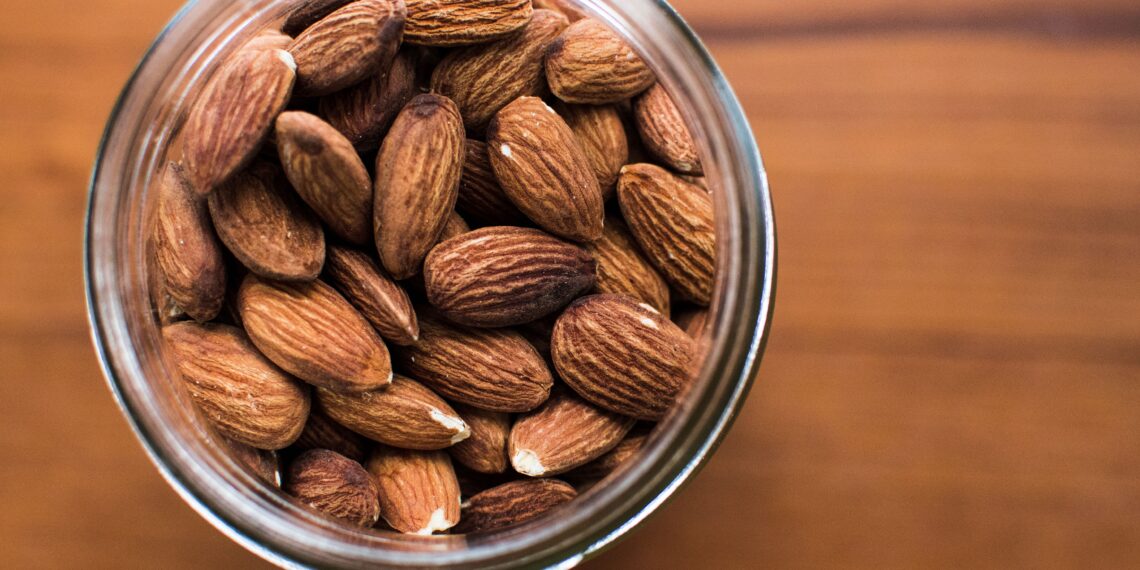 Almonds count as one of those foods that deliver a massive amount of nutrients. As per nutrtiondata.self.com, 28 g almonds hold 3.5g fibre, 6g protein, 14g fat, Vitamin E 37%, Manganese 32% of RDI, and Magnesium 20% of RDI. Apart from that, it also gets a good number of coppers, phosphorus, and Vitamin B2.
NIH reports show that on daily basis, the bodies of men and women require 25% manganese and 31% respectively.
Eating this antioxidant source almond every day protect our many body's cells from harmful inflammation that causes chronic disease. As per pubmed.gov, almond consumption eliminates oxidative DNA and lipid peroxidation in male smokers.
According to NCBI, magnesium is associated with good sleeping quality, since almond contains a sufficient amount of magnesium, it will indeed improve sleep quality. So, don't forget to have them before bed.
Chamomile Tea


Chamomile Tea is one of the very popular beverages, has been taken to improve sleeping quality and benefit overall health. This herbal tea doesn't just improve sleeping quality, but It also promotes a variety of benefits. It contains Flavones (a class of antioxidants), which prevent chronic disease.
According to NCBI reports, consumption of chamomile tea may support immune systems, decrease anxiety and depression, and improve skin health as well.
In 2011 a study had done on 34 adults and found that consuming 270 g chamomile extract twice in the day helped fell asleep 15 min faster and experienced less nighttime wakening. As reported by NCBI, for those who drink chamomile tea daily have lower symptoms of depression.
Kiwis


Kiwis is one of the best-loaded nutrition fruits that contains Vitamins C, Vitamin K, Vitamin E, and folate, and potassium. It is a rich source of antioxidants and fibre as well.
Furthermore, eating kiwis every day may benefit the immune system, digestion system, eliminate inflammation, lower your cholesterol, and many more. In addition, Kiwis is beneficial to treat asthma.
In one study, eating kiwis for 4-week daily has helped people to fell asleep 42% faster than when they didn't have before going to bed.
So, if you have midnight awaken problem or bad sleeping quality, it would be great to start consuming every day.
Walnuts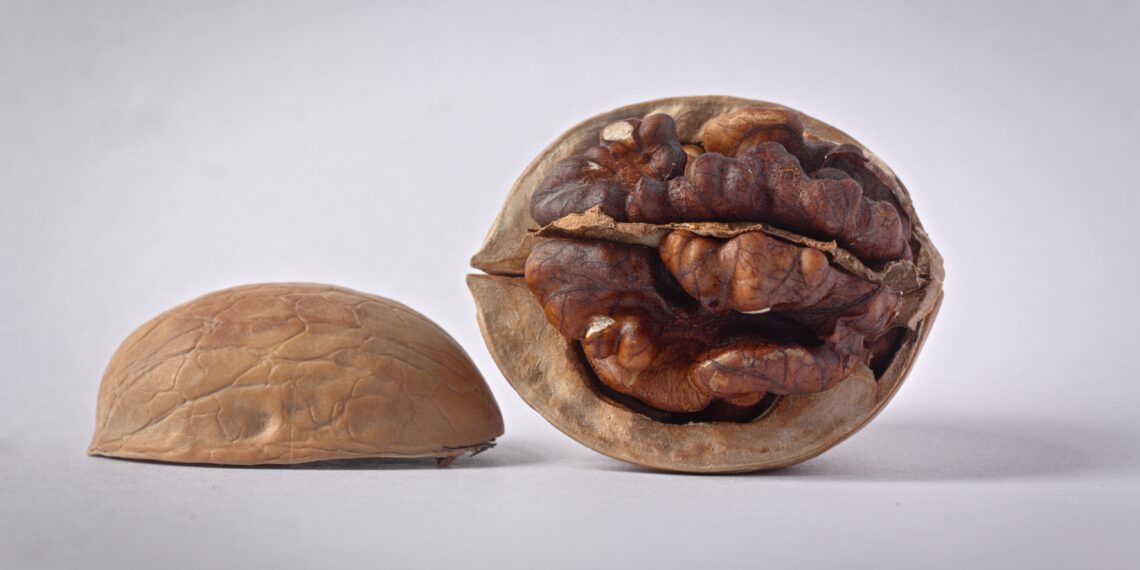 Just eating a handful of walnuts a day is good to go, you will be able to witness all types of positive changes in your health & wellness. The walnuts contain a large amount of nutrition like fibre, fat, Vitamins, and minerals, rather than other common nuts have. Besides, it is also known for a good amount of Omega-3 fatty acid and linoleic acid, which are very essential for our body.
A preliminary, pubmed.gov studies on walnuts, has found that consuming a walnut daily can prevent oxidative damage of "bad" LDL cholesterol. Since it contains Omega-3s, it may protect you from heart disease. The fatty acid can also contribute to sleep well.
So, after having dinner, do not forget to consume at least 5 walnuts every day.
Milk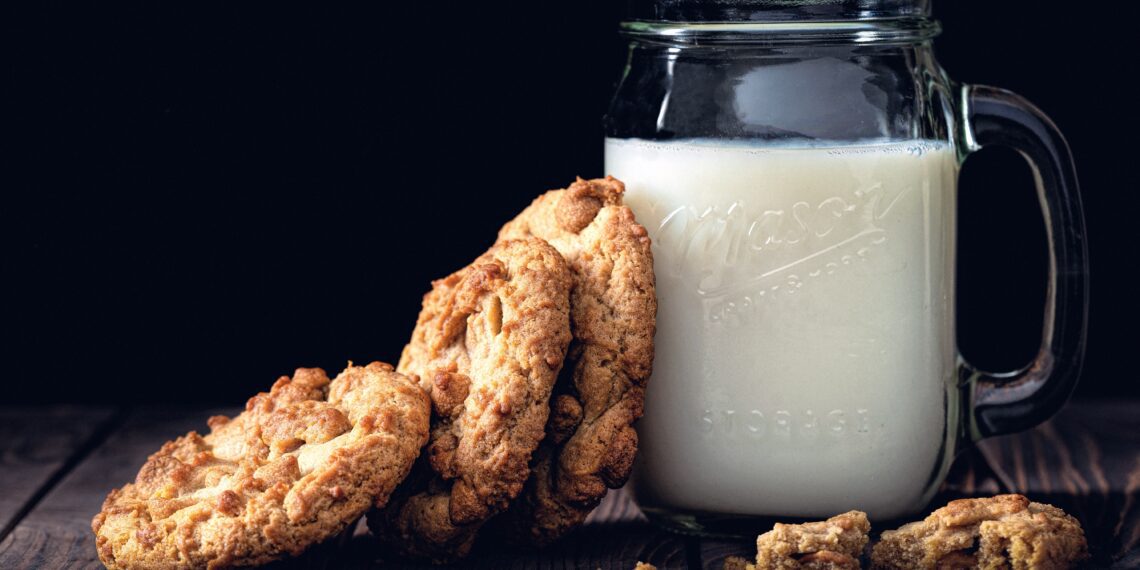 I know most of you include milk in breakfast and some after breakfast. But having milk at night is something that you should not avoid at all. Even if you are too full with your dinner, take a small cup of milk because it reduces your poor and scattered sleep.
Having warm milk is a tradition and should be followed to cultivate relaxation, relieve anxiety, and facilitate a more restful night's sleep.
There are certain compounds like Tryptophan and Melatonin, which promote healthy sleep cycles. Tryptophan is an amino acid in protein-based foods. It is a key player in the production of the neurotransmitter called serotonin.
Melatonin is also called sleep hormone, released by your nerve brain. It aids balance your circadian rhythm and makes your body enter into the sleep cycle.
The Bottom line
People need a minimum of 7 hours of uninterrupted sleep practice for their healthy lifestyle.  These foods contain the sleep-regulating hormone, meaning regular consumption will improve your poor sleeping quality.