How to set up franchises business in India
"How to set up franchises business in India?" It is not always necessary you get a unique idea to start your own business. But it can happen that you have an industry/sector which really excites you, and you truly want to go for it, "you can" by all means go ahead and buy a franchise of that company and be your own boss.
India is the 4th largest consumer goods and services in the global market. Setting up a franchise in India is a tried-and-tested approach to starting one's own venture. An industry like fast food, education, healthcare, the automobile is known as some of the booming domains for setting up a franchise. The franchise business is one of those models that brands have adopted for expansion in India. There are many low-cost franchise businesses in India one can buy it. This is why we will be talking about How to set up a franchise business?
How to find the most profitable franchise business?
In comparison to startups, franchises businesses have been found less risky because the business model has already proven successful. To set up a franchise business, we recommend you follow these steps.
Find the area that excites your most.
Look for the right franchisor.
Come to an agreement.
How to get a franchise business up and running?
If franchises business really truly excites, then you should explore a multitude of options on the internet. There are thousands of genuine groups in India today that connect interested entrepreneurs with franchise businesses, helping all the way from plan to floor. But, keep in mind making business success lies with you.
To get a franchise business up and running, you should be very careful while selecting the right partner, understand the operational and financial expectations and be willing to diligently. Let's deep dive into the above points to understand – how one can value their franchising option.
1. Find the area that excites your most.
The key to getting success in any venture is to find out the area of interest. So, our first step would be – make a small list of franchises that really excite you. "If you have experience in a specific area, that would be great. But not required" To buy a burger king franchise, you don't need to have experience know making a burger Or a degree in teaching to open a kidZeecenter. Even if you have a degree or experience, either way, you will be hiring a team with the necessary skills and expertise.
While looking at the franchise option on your list, ask some questions like: "are you going to be equally passionate about the idea for the next 10 to 20 years?" "Are there opportunities for personal and professional growth?" "How does this help people's lives at a large scale?" By doing that, you will eliminate a few of the businesses option from your list and point you towards the industry that really interests you.
Why do franchisors choose you over others?
Now you really want to own a successful franchise, but why would the franchisors be interested in you, whereas many others successful entrepreneurs want to come aboard? In general, franchisors look for a strategic partner in terms of personality, ambition, and work ethics. "If you have real estate access in major cities will be a major plus point."
2. Look for the right franchisor.
You have identified the areas based on your passion, ambition, and budget, along with other factors. Now you are passionate about, start shortlisting businesses with franchising conditions and demand that match what you have to offer
Before setting up a franchise business, you need to have detailed information about each franchise option, the owner, the product/service, and the business model. Speak to franchisees to know about their business functioning. This is one of the best ways to learn what it's like to be a franchisee. You could ask questions like what challenges they faced in starting phase and how they have dealt with while running the business. How long did it take to make this business profitable? Were there any surprises found?
After such kind of preparation, schedule a meeting with the franchisor and make sure that all your questions and concerns are answered. Submit the application form. Whenever you approach the franchisor initially, you will have to fill an application form offered by the business and a letter of intent (LOI), which play a significate role in your application being approved because your application tells the franchisor how serious you are. Today, all application forms can be applied online, so take your time to complete them.
In the form, you have to answer detailed questions like: how much experience do you have, what background do you have, finances, and more. You also need to prepare some documents such as:
The intended location of the business.
Agreement of the property (if leased).
An id proof (Aadhar, Passport, Voter Id).
Updated resume.
Past Bank statements as per their demand.
ITR, GST, and TIN derails.
These are just general documents; they may ask more.
3. Come to an agreement.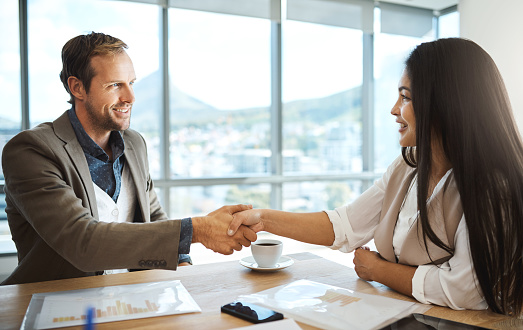 Now we need to know the agreement of franchises. Most franchisors have a master agreement from region to region, which typically includes up-front cost, royalties, operational guidelines, renewal terms and grounds for termination, and inclusion and exclusion to the contract.
In general, franchisors are strict about their agreement, but you can negotiate the terms and conditions depending on local laws, the size and reach of the franchisor, prevalent market conditions, what assets you bring to the table for them? Therefore, you need to do your homework about the industry, franchises, the specific business will set you up for negotiation. With negotiations, if you can save a few percentages of royalty/ franchisees fee, can be amount to millions in a few years for a mid-to large-scale operator.
Documentation and laws of governance.
Once the association is approved in principle, it's time come to decide how to set up the franchise business entity. You can choose from LLC or LLP, based on the business segment, tax advantage, and state tax laws.
"Before heading toward contract finalization, seek legal counsel to confirm everything is in order."
Because there is no legislation that specifically regulates franchising in India, in the absence of specific legislation, the contract of franchises in India is covered by the Indian contract Act 1872 and the Specific Relief Act, 1963, which enforce the covenants of the contract and offer remedies in case of a breach. For international franchisors, it comes under the foreign exchanges management Act 1999 (FEMA) and other FDI rules as made by RBI.
Management and decision-making.
In order to be successful in the franchise business in India, a franchisee has to adhere to the standards set by the business. Therefore, franchisors look for those people who don't just respect but follow their company principal and culture. But you should be able to cultivate some freedom in the way you do things. This especially applies in India. Considering cultural diversity from region to region, the brand should be able to adapt to engage with the local costumes. Most international franchisees have to adapt the diverse culture to be successful.
The crew you hire will play a crucial role in your success. Picking the right team members, providing the proper training, and developing a good relationship with them can help you make the franchises business work. A BEAUTIFUL PIECE…
If you are passionate, nothing could stop you!! Believing in the above, Dheeraj affirms that one should never stop the process of learning. That helps in having expertise in various fields. He asks the budding entrepreneurs to be passionate and never stop learning.
Must Read:-