Eat These 5 Fruits to Increase the Oxygen Level in the Body; You will Get Many Benefits
The human body is an amazing machine that can heal itself, provided you give it the right conditions for doing so. Oxygen is an integral part of this healing process, which is why increasing the amount of oxygen in your system can have many health benefits.
It's a common conception that our lungs breathe for us, and the work of supplying oxygen to the body is done by our heart and blood vessels. However, if you want to increase the oxygen level in your body, it's not only about breathing harder or taking deep breaths; it's also about eating the right things.
Here are 5 unique fruits which will help you fight against a lack of oxygen in the body
1) Pomegranate:
Pomegranates are high in iron, copper, zinc, vitamins B3 and B6, and choline. They increase nitric oxide bioavailability, which improves oxygen delivery and blood flow. Pomegranate seeds or freshly squeezed pomegranate juice can assist in expanding blood vessels and improve blood flow. As a result, the risk of tissue harm from low oxygen saturation is lowered.
Pomegranate juice helps to strengthen your immune system; moreover, it can help in increasing your stamina and endurance levels. Research has shown that pomegranate juice is full of anti-inflammatory agents which can reduce swelling or irritation caused by swelling in the airways.
Some Other benefits of Pomegranate:
It's good for your heart, liver, and brain.
Blood cleanser.
Prevents cancer.
Immune system fortification.
Stamina and endurance levels are improved.
2) Avocado:
Avocados are rich in potassium, a mineral known for strengthening blood vessels and arterial walls. This fruit also has monounsaturated fats, which improve blood flow and oxygen delivery to vital organs. Avocado is an excellent choice for active people because it contains large amounts of potassium which they lose during exercise.  Avocados are high in vitamins A, B3, B6, B12, choline, folate, PUFAs, and dietary fibre. These nutrients aid in the increase of oxygen levels in the body.
Some other benefits of Avocado:
Builds strong bones
Improves digestion
Prevents arthritis
Healthy hair and skin
Reduces swelling in the body
Skin elasticity is improved
3) Kiwi: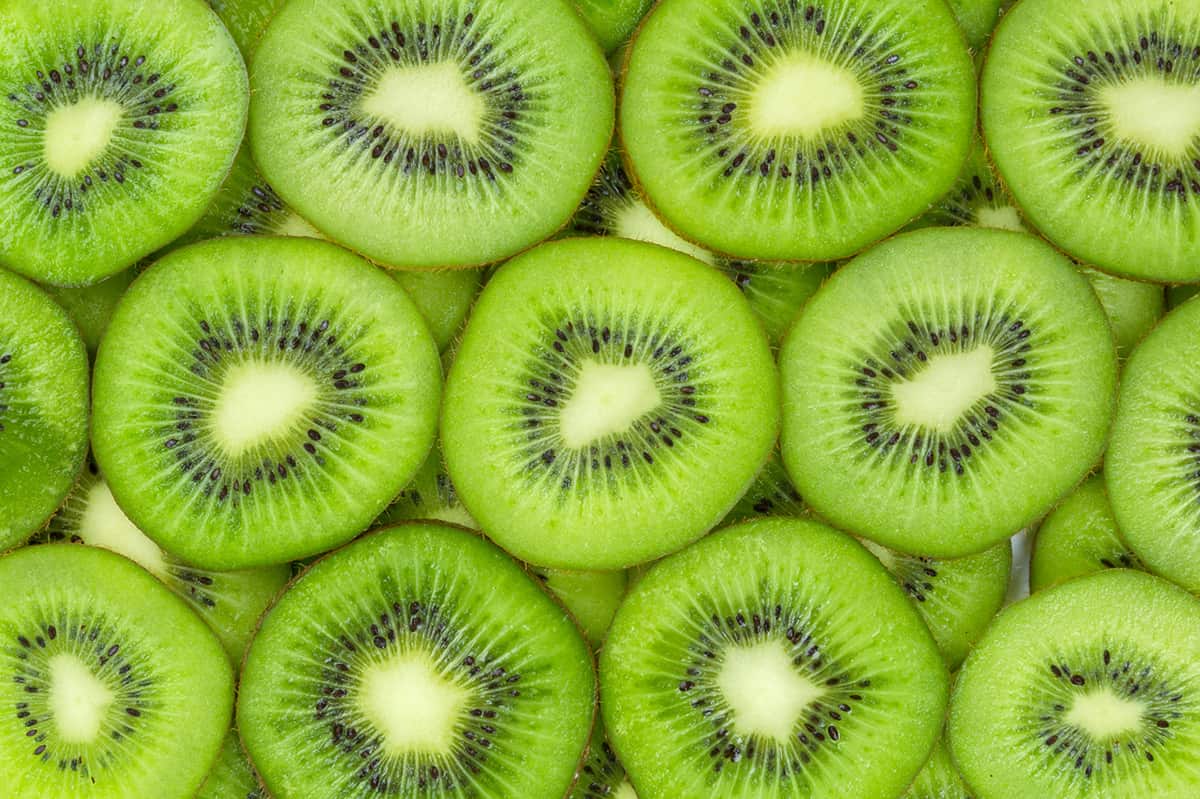 Kiwi fruits have the potential to deliver oxygen directly to cells because of their high density of vitamin C or ascorbic acid. Dietary fiber, copper, iron, vitamins A, B3, B5, B6, and C, as well as choline and antioxidants, are all abundant in this sweet and sour tropical fruit. In the aged, kiwifruit preserves DNA, boosts the immune system, reduces inflammation, and reduces the severity and duration of upper respiratory infections (14).
Eat a healthy kiwi every day. It may also be added to smoothies, juices, and salads to increase vitamin and mineral consumption, which helps to maintain blood oxygen saturation.
Some other benefits of Kiwi:
Builds healthy heart and bones
Improves digestion
Good for eyesight and skin health
Reduces inflammation
Strengthens the immune system
4)  Mango: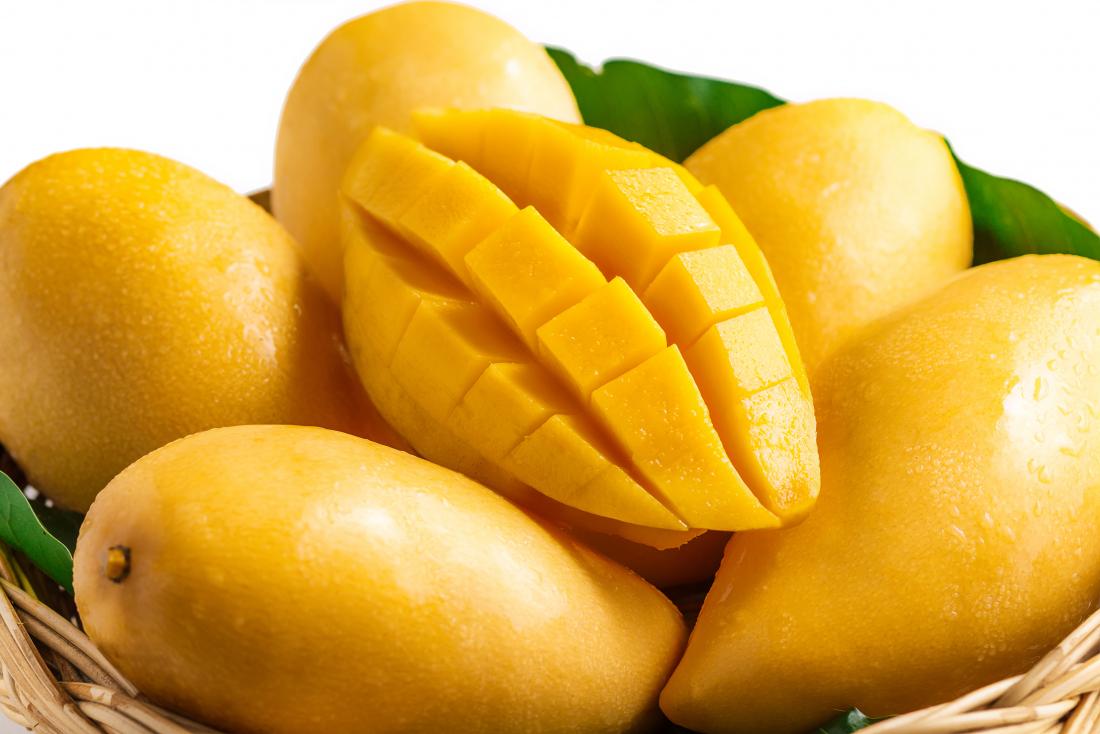 Mangoes have the potential to boost anaerobic metabolism, which plays a vital role in the production of cellular energy. They are rich in beta-carotene, a precursor to vitamin A, and they also have high levels of potassium and vitamin C. These properties help maintain normal oxygen levels in our body by changing the metabolism of cells.
The most obvious reason you want to eat more mangos is that it tastes great! This tropical fruit is full of vitamins A and C, which help increase oxygen levels in the body. Mangos help to strengthen your immune system so your body can fight off infections.
Some Other benefits of mango:
It's good for your heart, liver, and brain.
Boosts stamina and endurance levels
Improves digestion
Prevents sore throat
Increases energy
5) Pineapple:
Pineapples are low in calories and high in vitamin C and beta-carotene. They contain a good amount of dietary fiber, copper, iron, potassium, phosphorus, and calcium. Pineapples are rich in vitamin C, which helps increase oxygen levels in the body, and vitamin C is also an antioxidant that works to remove harmful toxins from cells. Pineapple is full of dietary fiber (as well as other vitamins and minerals), which has a powerful effect on the cell membrane functions that generally break down with age.
Some Other benefits of pineapple:
Good for heart, liver, and brain health.
Detoxifies blood.
Prevents cancer.
Strengthen the immune system.
Increases stamina and endurance levels.
The Role Fruits Play in Increasing Oxygen Levels
The human body receives plenty of oxygen, but it uses up much of it, helping other cells digest food and carry out various processes. When we exercise, the oxygen level in our body is continuously depleted. We need a way to increase the amount of oxygen in our blood so that our body can replenish it.
Fruits are nature's way of providing vital nutrients to keep us hydrated, healthy, and fit. They contain the necessary vitamins, minerals, and antioxidants, which help keep our bodies functioning well by increasing oxygen levels. Many fruits are even considered super fruits because of their high oxygen capacity. They contain so many nutrients, which is why they are the most crucial part of any diet.
In the end we would say that these 5 unique fruits are packed with nutrients that will provide your body with the fuel it needs to function at the optimal level. By following this advice, you will be increasing the oxygen levels in your body, and this will have a significant impact on your overall health and well-being.
Must Read:-