Amazon Product Listing Guide for 2022
When beginning your Amazon selling journey, you will have to think about several things. Of course, finding that one winning product to sell is only one part of the process; however, making that product sell requires much more than simply procuring it and listing it on Amazon. What we'll be discussing in this article is Amazon listing optimization. Amazon listings are critically important if you want to rank well in Amazon search results. Your listing needs to have all the information a potential buyer would need to make it easy for them to purchase your product. Here are some important tips for optimizing your product listings for Amazon!
Amazon A9
Vendors need to have a basic comprehension of how the Amazon A9 algorithm functions so they can optimize their listings accordingly. The Amazon A9 algorithm is Amazon's algorithm for detecting what products to place at the top of the search results and how to go about doing so.
A9 ranks products on Amazon based on the relevancy of a customer's search query. You must therefore optimize your Amazon product listings with keywords that best relate to your products. A9 employs certain criteria to rank search results, such as the sales velocity of a commodity, the percentage of the product that is in stock, the list price, the FBA status, Sponsored ads, content that has been indexed, and so on.
Components of a product listing
Keyword research is an essential part of listing optimization, and each product listing has many components that must be considered while optimization.
Title
Description
Bullet points
Product images
Backend keywords
Ratings and Reviews
Customer Q&A
How to optimize your product listings
Optimizing a product listing considers its various parts, including Amazon keyword research.
Title
The title is the first thing a prospective buyer notices about your product. For that reason, your product name must grab the customer's attention without being long, but it should supply the info they are looking for. You're able to use up to 250 characters, but you must keep in mind that it doesn't have to be all that long. Therefore, you just need to ensure that the most important information is relayed to the target audience such as the brand, color, redemption, size, and so on.
Description
Your product description needs to be clear, concise, and well crafted. If a client is reading your description, it's because they are interested in your product and you have to give them all the pertinent details. This is where long-tail keywords play a significant
role because you can actively use them to attract your audience to your product and ensure brand significance. Long-tail keyword searches are more successful than short-tail ones because customers who use these are seeking a specific something. So using long-tail keywords in your listing increases your odds of making better sales, thereby improving your ranking.
Bullet points
The subsequent section of your product listing is the amazon bullet points section. Each bullet point should begin with a capital letter, cover the top 5 features of your product, and emphasize the difference between the item and its rivals. You ought to make these points in such a way that they persuade the customer to buy your product. Be sure to refrain from using any promotional codes or turning them into a promotional offer in any way as this is against Amazon's policies.
Product images
Your product images should have high-quality pictures displaying your product in the best light. All images should be taken against a white backdrop and should demonstrate how the product works so that buyers can see the way it functions. Be sure to supply as many photos as possible and make sure your photos are at least 1280 pixels tall to optimize how they look on Amazon. Make sure they're shown from every feasible angle.
Backend keywords
When using your keywords, pay close attention to hidden keywords. These keywords are called Amazon backend keywords since they're not visible to customers, but they're all indexed by Amazon. Hence, once you've used your top-performing keywords in other parts of your listing, add the rest of your keywords to the backend keyword box.
Conclusion
Remember, you must be consistent in all of your descriptions and abide by the Amazon policies. If you make all of these points first, you will be able to optimize all your listings and thereby be in line with Amazon s guidelines
Author's Bio: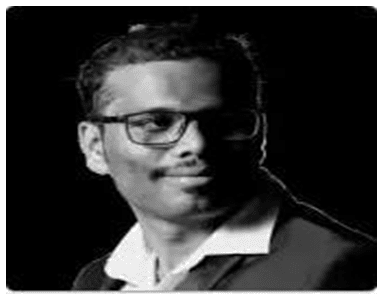 Arishekar N is the Senior Director of Marketing and Growth at SellerApp, an e-commerce data analytics solution. He is responsible for overseeing the development and implementation of marketing strategies, as well as increasing process efficiency by executing cutting-edge Search Engine Optimization strategies at SellerApp.
Arishekar has over 10 years of experience in marketing analytics and SEO. He has worked as a Digital Specialist for the tech giant IBM and most recently as the Senior Marketing Specialist for ZioTive Technologies where he enhanced their site structure by increasing website and mobile usability. Previously, he worked as a Senior SEO Analyst for Star Group where he was responsible for managing SEO Audits and analytics.
Must Read:-