Buying Solar Panels? Here Are 5 Things to Keep in Mind Apart from Solar Panel Price 
In recent years, solar energy has emerged as a viable alternative to traditional energy sources such as coal and petroleum. It is a low-cost and efficient power source that can be harnessed easily and doesn't emit any harmful gases or chemicals. Better yet, solar panels do not require expansive spaces for installation, as all you need is a rooftop. All in all, switching to solar is a win-win situation.
But even as solar energy gains traction in India, some people still find it difficult to find the right PV panels. Moreover, many only consider the solar panel price; however, that is hardly sufficient. Instead, you need to evaluate several factors to be able to make the right choice. So, let's take a quick look at everything you should keep in mind: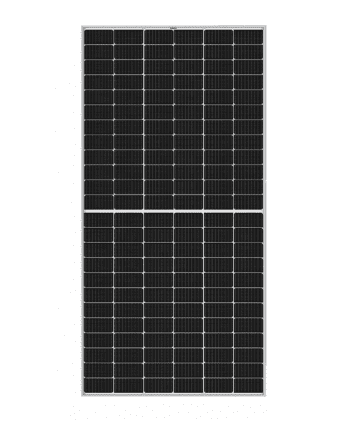 1. The Type of Solar PV Panel
In India, solar photovoltaic (PV) panels are typically available in the following two types:
Monocrystalline Solar Panels: These panels are cut out from a single slab of silicon crystal and have a black-coloured appearance. The texture of monocrystalline panels is smooth, and they are best suited for smaller rooftops. This is because these PV modules don't require too much space for installation.
Polycrystalline Solar Panels: These panels are designed with multiple silicon fragments that are then combined together. Polycrystalline panels are most widely used across India as they are affordable and suitable for Indian climatic conditions.
Mono PERC half cut panel: Mono PERC half-cut cell panels have solar cells that have been cut in half, improving the performance and endurance of the solar module. When the current of solar cells is half, resistive losses are reduced, and the solar cells can produce more power.
While each type of panel makes an excellent investment, the solar panel price is slightly higher for the monocrystalline technology. This is because monocrystalline PV panels have higher efficiency, but you should choose one, depending on your electricity needs.
2. Capacity or Size of the Solar Panels
Once you choose between monocrystalline and polycrystalline solar panels, the next thing to consider is the capacity or size, which is measured in Watts (W). While this does impact the solar panel price, you need to evaluate your unique power requirements. You can do this by considering how many appliances you wish to use (on a regular basis) by harnessing solar energy. Also, make sure you include everything from lights and fans to printers and copiers.
3. Low Maintenance Needs
In addition to having an average lifespan of 25 years, solar panels also require minimal maintenance. All you need to do is lightly clean the panels every few days by removing dust and debris – as this ensures optimal power production and performance. However, some PV panels can require high maintenance, but it is best to go for those requiring zero to little maintenance. This will not only help save time but also money.
4. Superior Build Quality
When comparing solar panel prices, it is essential to consider the panels' build quality, which is best determined by high-quality components. Additionally, you should ensure that the panels offer high torsion resistance, excellent low light performance, advanced EVA encapsulation, severe weather resilience, and PID resistance technology. Doing so is important, so you end up purchasing solar panels with superior build quality and longer service life. However, the availability of these features can affect the solar panel price.
5. Warranty and Brand
One of the last things you need to consider apart from solar panel price is the warranty duration. While this varies from one seller to another, you can easily avail of a 10 to 12-year warranty on solar panels; however, the higher it is, the better. Additionally, it is crucial to look for reliable and reputable brands like Luminous, as they offer high quality, efficient, and high-performance products. Even better, the solar panel prices are quite pocket friendly. Visit their website to check out their collection today!
Must Read:-