How Russia Invasion of Ukraine could hit the global market
After days of simmering tension, the world's worst fear came true when Russian President Vladimir Putin announced for special military operation in Ukraine. As a matter of fact, war comes with great prices, including lives and dollars. In this war, of course, Ukraine will suffer more than others. But it cannot be ignored that this war could be felt across several markets, from wheat and energy price and the region's sovereign dollar bonds to safe-haven assets and stock markets. As a live example, as Russia declares war on Ukraine, $177B was wiped out from Indian Markets in the first hours of trade, with nine of every 10 stocks bleeding in the red.
My expert believes that the Russian-Ukraine war could have economic repercussions in the global market. In the U.S., ramping up uncertainty, rolling commodity market, and potentially increasing inflation as gas and food prices rise globally.
Now the question occurs, how much world is going to pay for it?
In response to the Russia-Ukraine war, western countries have imposed sanctions designed to cripple the Russian economy and military effort.
What sanctions have been placed on Russia?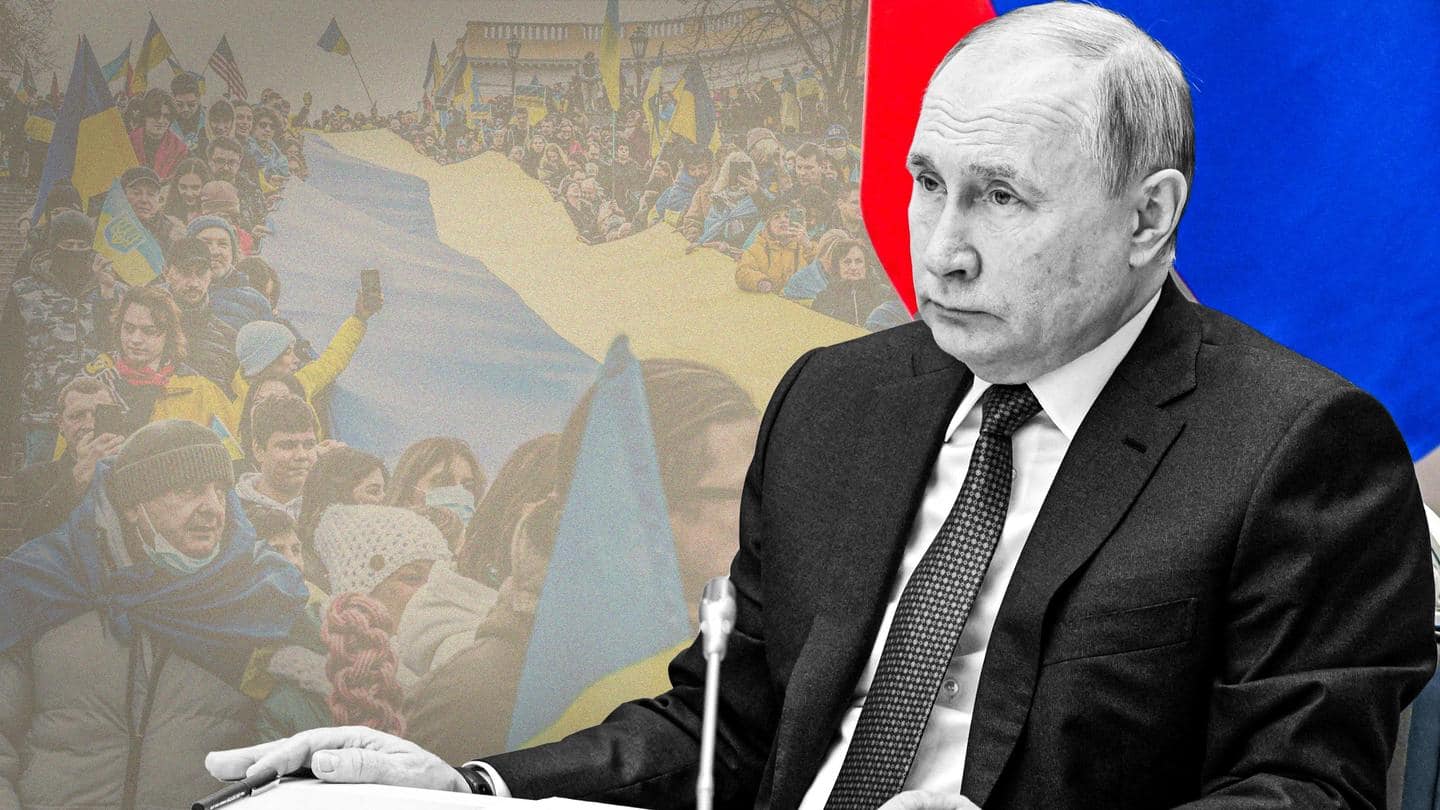 Countries like the US, the EU, Japan, and the UK have unveiled a range of economic and financial sanctions against Russia. The sanctions target different areas, hitting specific financial Institutions, Russia's capacity to raise sovereign debt on international markets as well as several individuals. Germany has also indefinitely postponed certification of the controversial Nord Stream 2 pipeline.
On 24 Feb, US President Joe Biden said, the Russian financial institutions VEB and Promsvyazbank would be targeted. The UK has hit Rossiya, IS Bank, GenBank, Promsvyazbank, and Black Sea Bank. They will also target Russian billionaires. The US, the EU, and Japan have taken steps further to restrict Russia's capacity to borrow on international markets.
"We've cut off Russia's government from western financing. It can no longer raise money from the West and cannot trade in its new debt on our market or European market either."
A number of markets would be felt globally. Let's try to understand.
The energy markets could be messed up so badly
Through Gazprom, its state-owned energy giant, Russia is the world's second-largest producer of natural gas, producing an estimated more than 669 billion cubic meters of gas a year, and the largest natural gas exporter to Europe. It mostly comes through pipelines that cross Belarus and Poland to Germany, Nord Stream 1 that goes via Germany, and others through Ukraine.
Russia's invasion of Ukraine and the geopolitical conflict caused the price of oil to increase 9%, to over $105 a barrel on Thursday. Meanwhile, European natural gas futures soared 50%, which analysts attribute to concern over future Gazprom export.
The ramification could be worldwide. The high price of oil and gas will make it more expensive for drivers to fill up their tanks.
Higher energy costs will increase expenses for companies, too. Aviation fuel will get pricier for airlines, potentially increasing air flight tickets, meanwhile, factories that use a lot of power, like tire manufacture and steel manufacturers, will be squeezed. Overall, it will
Inflation can go even higher
The inflation rate has surprised many economists- and the Biden administration – by climbing to altitude unseen since the early 1958s, as Corona vaccines unleashed waves of economic spending that supply-chain snarls haven't been able to maintain.
Apart from Natural gas and oil, Russia is the world's major wheat and raw metal supplier, while Ukraine is a significant exporter of both wheat and corn. They also export vegetable oils.
As we know, Global food prices were already near a 10-year high. The conflict could kick-start peak "at the higher level that we were envisaging just a few days ago," said Ben May, Director of global macro research at Oxford Economics.
This means that prices for oil, gas, food, and raw materials could be worse. And if prices spike during the growing fears of an unpredictable war, people may consider holding on to their cash rather than spending, thus, undeniably, It will hit the economy.
The Russian-Ukraine conflict can raise uncertainty in the stock market
Recently, the U.S. equity market experienced a major correction, driven in part by rising inflation and investors attempting to revise how things were hit by the pandemic's lingering effect on the market. In January, businesses like Netflix and Peloton got slammed on wall street after they revealed slowing growth as part of their earnings.
Recent news also shows that the European economy is in recovery mode. But now, this news could no longer be valid due to the war because this battle has thrown another major wrench in the marketplace.
Elina Ribokova, deputy chief economist at the Institute of International Finance, this attack "could slow Europe's economy by sending already elevated energy prices ever higher." He added, Europe, an energy importer, receives close to 40% of its natural gas from Russia. A cutoff of that energy source could under continent's economy."
Speaking of the US stock market, On 24 Jan, the Stock market saw a massive drop at the open. The Dow was down over 850 points earlier in the day, and the NASDAQ was down nearly 3.5%, but rallies undid much of that though the day.
Now comping to India stock market, On 24 Jan, the share market tumbled 3% after Russia declared special military operation. The blue-chip NSE Nifty 50 index was down 2.43% at 16,649.30 and the S&P BSE Sensex was 2.5% or 4,431016 lower at 55,800.90. Both indexed were headed for their longest losing run since March 2020.
It indicates how Russia -Ukraine conflict raises a big risk for the global economy.
Must Read:-