Best Instant Personal Loan Apps in India
Need instant cash? There are many apps available right there in your phone that can do that for you. These apps offer customized loans at low-interest rates and have simple application processes and come with 24*7 tracking. Their hassle-free functioning gets you quick access to funds at the time of financial emergency.
Here, we bring you top picks of personal loan apps that can come handy in the time of need.  
1. Money Tap:
Money Tap is one of the quickest instant loan applications available in India. With this app, getting a quick loan is as simple as downloading the app on your phone. Once you have downloaded, register yourself on the app. After the registration, you'll need to complete the KYC documentation and await final clearance. Then, based on your credit score, you may get an instant credit up to an approved sum of INR 5,00,000 for your needs.
Maximum loan amount: 5.00 lakhs
Minimum loan amount: Rs. 3,000
Interest Rates: 1.08 to 2.3 percent per month
2. Dhani:
It started out as a pharmacy but has now grown to offer money lending services. Many outstation students use Dhani, one of the top personal loan applications without papers, to make ends meet while working part-time. You may simply get a quick loan of up to INR 5,00,000 with convenient and inexpensive interest rates. You will also receive 2% cashback for each transaction, which you may use on services and future redemptions.
Maximum Loan Amount – Rs. 5,00,000
Minimum Loan Amount – Rs. 1,000
Interest Rate Per Month – 1 to 3.17 percent
3. PaySense:
PaySense -an online leading platform- offers quick personal loans to employed people. This app can help you get money in less than five hours for various personal purposes. The app solves money issues instantly for both salaried professionals and self-employed people and provides quick personal loans. Due to its competitive interest rates, adaptable periods, straightforward EMI payments, little paperwork requirements, rapid processing, and prompt disbursal, PaySense comes in top choices among other online money lending applications.
Maximum Loan Amount – Rs. 5,00,000
Minimum Loan Amount – Rs. 5,000
Interest Rate Per Month – 1.08 to 2.33 percent
4. PayMe
The app is an excellent platform and offers a wide array of advantages. It provides loans for any situation, whether it be an urgent need for cash for rent, utility bills, an unplanned trip, a flash sale online, or anything else like a medical emergency, lost wages from work, deductions, etc. As a result, it ranks among the most flexible platforms for obtaining loans. You may register on the platform quickly, choose a plan, upload your papers, complete KYC, and other steps to become eligible for a fast loan.
Maximum Loan Amount – Rs. 1,00,000
Minimum Loan Amount – Rs. 1,000
Interest Rate Per Month – 2 to 6 percent
5. Home Credit:
One of the first applications in India for lending money is this one. This business, which belongs to the global Home Credit Group, operates in more than 10 nations across Asia and Europe. Your desired loan amount will be sent to you via the loan app without a hitch, allowing you to resolve your financial problems. It offers a loan amount of up to 2,40,000 and enables you to repay it over a period of 6 to 51 months with simple EMIs.
Maximum Loan Amount – Rs. 10,000
Minimum Loan Amount – Rs. 2,00,000
Interest Rate Per Month – 2.4 to 3.3 percent
6. Early Salary:
As the name suggests, the app is specifically for those people who run out of money before their salary gets credited. If you are one of those then this app got you covered. This app offers a loan sum up to 5,00,000 as a special personal loan for paid professionals.
You may repay the loan in 24 months through convenient EMIs thanks to this Pune-based fintech start-up. Early Salary, which has been popular among millennials, secured $100 crores in series B investment from Eight Roads Ventures and IDG Ventures India.
Minimum Loan Amount: ₹3,000
Maximum Loan Amount: ₹5,00,000
Interest Rate Per Month – 2 percent
7. mPokket:
The short-term loan specialist platform mPokket focuses on salaried people and students and lets them acquire cash easily and quickly with prior authorisation. It lets you transfer cash to any digital wallet such as Paytm. Interestingly, neither a new bank account nor the UPI system is required
Consumer interactions are facilitated by the ability to purchase straight from online portals. This is one of the factors contributing to users' continued enjoyment of mPokket.
Maximum Loan Amount – No maximum limit
Minimum Loan Amount – Rs. 500
Interest Rate Per Month – Starts from 3.5 percent
8. CasHe:
The instant personal loan app CASHe works simply. You download the app, upload required papers, and the loan amount is immediately deposited in your bank account after being accepted.
Moreover, you can deposit a part of your loan amount to your Paytm account. The USPs of CASHe include intriguing elements like loyalty promotions and loan insurance. You may obtain a loan from CasHe without having a CIBIL score or credit history.
Maximum Loan Amount – Rs. 5,00,000
Minimum Loan Amount – Rs. 5,000
Interest Rate Per Month – Starts from 1.75 percent
9. Upwards: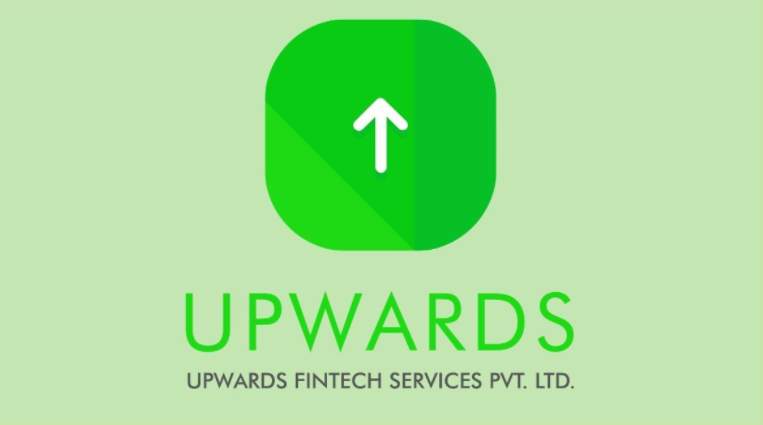 With flexible payment tenure and minimal documentation, Upwards offers loan upto 60 months at the interest rate starting from 14%. The unsecured loan is offered on your credit eligibility and credit score and doesn't require any collateral. Certainly, Upwards is among the best personal loan apps.
Maximum Loan Amount – Rs. 2,00,000
Minimum Loan Amount – Rs. 20,000
Interest Rate Per Month – Starts from less than 1 percent
Final Words
These are a few top apps among several personal loan apps available in India. They all offer personal loans for different tenures, at different interest rates and minimum & maximum amount variation. Keeping your needs and these apps offerings in mind, you should decide to buy services of any of these apps.
Must Read:-