Meet India's first husband & wife to each have a unicorn
Ruchi Kalra and Asish Mohapatra do not make a usual couple who come together to form a family and then spend their time in raising kids only. In fact, this unicorn couple -as media and business community would fondly call them now, had hunger for bigger things which made them India's first husband and wife to have their respective unicorn company (a company which has at least $ 1 billion valuation is called Unicorn). After getting $ 200 million funding recently Oxyzo is the latest addition in the list of unicorns.
Who Are They?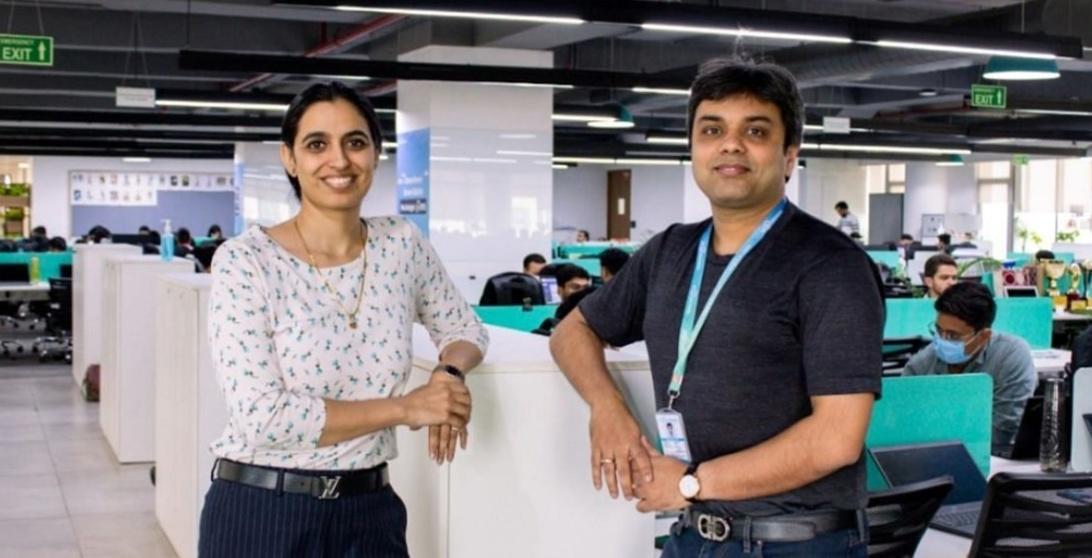 Ruchi Kalra, 38. is the C.E.O of Oxyzo and Asish Mohapatra, 41, is the CEO at OfBusiness which became a unicorn last year.
While working at McKinsey & Co. the couple happened to cross each other's path. Interestingly, they both studied at the Indian Institute of Technology (IIT). As per Oxyzo website, Ms. Kalra is a B-Tech in chemical Engineering from IIT, Delhi and an MBA from Indian School of Business, Hyderabad. She has led the operations of Retail and SME banking services while working at Mckinsey in India.
On the other hand, Mr. Mohapatra holds a B-Tech degree in mechanical Engineering from IIT, Kharagpur, and is an MBA from the Indian School of Business. Before cofounding OfBusiness, he acquired good experience working with ITC Limited, Reckitt & Colman, McKinsey and Company and Matrix Partners.
How Did They Start? 
Initially, Ms Kalra worked as a partner at McKinsey. The entrepreneurial journey started when she left the firm to start her own start-up along with her husband who also quit from venture-capital company Matrix. She was heard saying, "We both had an itch to go out and build something".
The couple along with Bhuvan Gupta, Chandranshu Sinha, Nitin Jain, Srinath Ramakkrushnan and Vasant Sridhar founded OfBusiness in January 2016 with a vision to serve small and medium business in industries e.g. Manufacturing and construction. All the co-founders have worked in various stages in different big companies like Religare, Royal Bank of Scotland, ITC, and Snapdeal
Oxyzo was started as OfBusiness' financing arm in order to provide cash flow for buying raw materials and other needs for small medium enterprises (SMEs). They captured the traditional sector of the economy for example manufacturing and sub-contracting. With time it expanded beyond OfBusiness by lending to SMEs, mid-corporates and other cash needy business.
Both the start-ups are based in Gurgaon but run separately with different offices and teams. However, they target the same industries like manufacturing and infrastructure sub-contracting.
As per OfBusiness website, She said, " we have operated Oxyzo as a separate unit as part of the OfBusiness group with its own team and now, the business has reached a point where it could raise capital on its own. For example, 70% of lending from Oxyzo is outside the OfBusiness suppliers,"
After being founded in 2016, Oxyzo has reached to 500 employee team and possess a data warehouse in supply chain analytics. It has been profitable since its inception and disbursed over $ 2 billion in loans
What Do Their Respective Unicorns Do?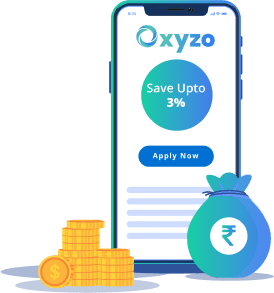 Oxyzo, shortened combination from oxygen and ozone, uses technology to crunch data which is a process of cleaning, reformatting and restructuring raw data so that it can be used by analytical tools and other applications. Data crunching helps them to provide cash-flow based loans and purchase financing to businesses.
It lends to SMEs for supply chain finance and now has also started lending to modern business such as warehousing, logistics and direct to consumer along with financing suppliers of OFB.
Formally called as OFB Tech Pvt, OfBusiness cater the needs of bulk raw materials such as steel, diesel, food grains and industrial chemicals to SMEs
Where are they heading now:
Ruchi Kalra, the co-founder and the CEO said, "With the emergence of the digital economy, we see a marked shift in the emerging needs and servicing approach in the B2B segment. We want to be at the forefront of the as a diversified financial services company, differentiated through its innovative financial products and digital platforms on the back of strong credit and origination capabilities."
As per the reports the recent funding of $ 200 million will be utilised in expanding digital financial services in both ways organically and inorganically. Along with scaling the supply chain marketplace, they are going to launch innovative fixed income products for the SME area. Also, they will scale other fee income-based businesses such as debt capital markets and securities. This year, they are looking to go for an IPO.
India is minting unicorn at a very high rate with 13 unicorns so far this year. The story of this unicorn couple will surely inspire other business and non-business people across the world. Business Connect wishes this ambitious and dynamic couple all the luck!
Must Read:-