New-Gen Mahindra Scorpio-N All Set To Launch In India On June 27, 2022. Details here…
By Gulshan Parveen
Today (21st May 2022) Mahindra announced that its new Mahindra Scorpio SUV is all set to launch on 27th June 2022 under the name Mahindra Scorpio-N. The launch has been the most discussed topic in media for quite a long time and now, the team of Mahindra has shown a green flag to the same.
The company has also confirmed the date on which it will reveal the price details of the car and other related information. Also, in confirming the new launch, the company shared some first-look images of the new Mahindra Scorpio-N. Adding some more excitement, the Mahindra team has revealed that the current generation of Mahindra Scorpio will continue to retail under a new name, Mahindra Scorpio Classic.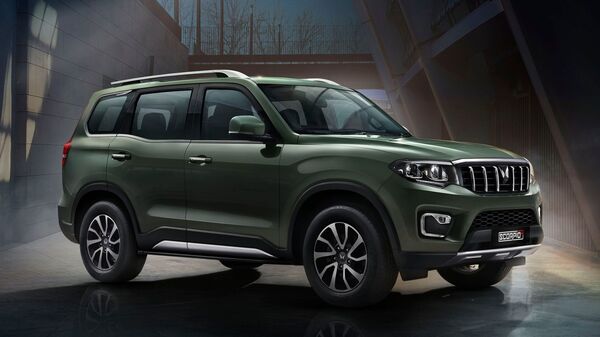 The brand new Mahindra Scorpio-N will be offered with both petrol and diesel engines, and a choice of manual and automatic transmissions with 4×4 capabilities. The President of the Automotive Division, Veejay Nakra, M& M Ltd., affirms, "Scorpio has been a landmark model for Mahindra which has redefined the category and became an iconic brand in the Indian automobile industry.
The All-New Scorpio-N is expected to recreate benchmarks in the SUV segment in India, yet again. With an unmissable design, thrilling performance, and high-end technology, we continue to carry forward the Mahindra legacy of building authentic, tough yet sophisticated SUVs." The new Mahindra Scorpio N, Codenamed Z101 is built on a new body-on-frame platform and will be equipped with modern features and with the latest technology with a pinch of new design both externally as well as internally.
The exterior design of the new Mahindra Scorpio-N is quite bold, which is based on the same boxy silhouette form. When we talk about the front design, the new Mahindra Scorpio-N posses a new grille, unlike the Mahindra XUV700 with six slats and the new logo of Mahindra at the center. The black cladding and the silver highlights add to the overall rugged appeal of the SUV, while the chrome accents on the beltline add a touch of premium. The new Mahindra Scorpio-N sits on a pair of 18-inch alloy wheels.
Must Read:-