Queue management in India is completely unorganized, non-receptive to technology, low on customer service and lastly, a low margin business for "software solutions". In today's fast-paced world, when everything happens in a hustle, time is of immense value. A major source of dissatisfaction among people is excessive queuing and waiting in public places such as banks, hospitals, restaurants etc. There is no investment in technologies to give us a robust platform, which can provide real-time updates about the public places.
This leads to the formation of Sminq, a mobile platform for queue management and a source of real-time updates. After successfully tying up with doctors of 150+ clinics in Pune and having a user base of 500,000+, Sminq is live in Pune, Mumbai, Navi Mumbai, Thane, Hyderabad & Nasik.
Below are some of the key statistics for Sminq since the year it has launched:
• 100,000+ installs
• 3M+ tokens processed
• 100K bookings per month
• 300 years of waiting saved
• 250 Qs live on the platform
• 799 for lifetime and 599 for the yearly membership for Sminq patients
Few real-life issues resolved by Sminq:
1) Dr Bhalerao Children's hospital (Pune) – There was no other channel to book an appointment. People have to start lining up as early as 5 AM in the morning before the clinic opens. The actual waiting at the clinic for the consultation would be minimum 2 hours. Post Sminq launch over here, patients can book the token remotely and track it live for their turn to arrive. They can consult the doc in just 20-30 min. Patients also get notifications for Doctors delay, OPD cancellations or OPD closure in advance so that they can plan accordingly.
2) Gupte Hospital (Pune) – Patients pregnant women) had to visit the hospital physically or calling on their phone numbers to book the appointment first and then actually waiting for consultation 1-2 hours. After Sminq coming in, we streamlined the appointment process with remote access to book the token and track it live remotely from their home that reduced the waiting time to 25-30 min now.
3) Vishwamurti Ayurvedic Clinic (Pimpri-Chinchwad) – Clinic runs the late night, patients(Old age patients with chronicle disease) has to book the token 10-15 days in advance and the patient has to present early on the appointment day as there is no proper queue process. Complete chaos at the clinic because of the huge rush. Now Sminq coming in, a token can be tracked remotely, compete for transparency in queue status, waiting time just 20-30 min. Doctor and their family had thanked us for saving doctors time.
4) Before Sminq if Doctor had to cancel OPD or change the timings due to emergencies, it was a pain for the clinic staff to inform patients by calling each one of them. However, after Sminq, patients directly receive all such notifications directly on their app and they can look for an alternative.
Sminq was started by 2015 by the trio Shachin Bharadwaj, Santhosh Nagarajan and Sheldon Dsouza who previously worked together in the successful food-tech venture TastyKhana.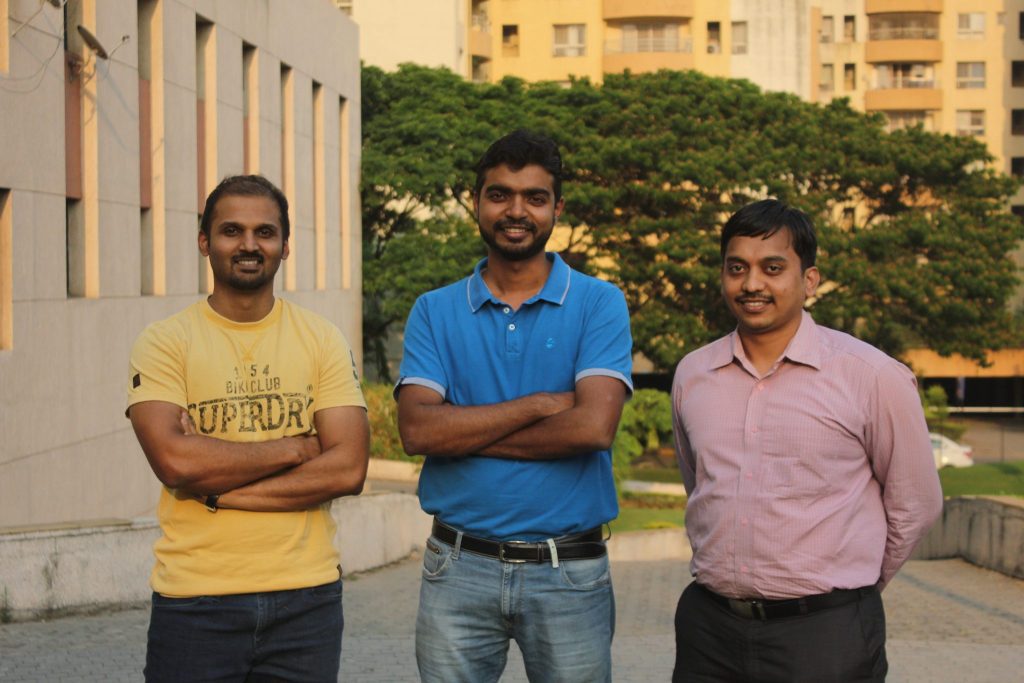 Mr Santhosh Nagarajan, Cofounder and COO at Sminq
Ex-Chief Sales Office (CSO) of one of the leading online food ordering companies in the country, Tastykhana.com (a Delivery Hero venture), Santhosh was responsible for heading the entire sales operations for the venture. With zero feet on the street, through his efforts, Tastykhana.com could partner with 10000+ restaurants on the platform remotely. The food tech start-up had a successful exit in 2014 when it was acquired by Rocket Internet backedFoodpanda.
An alumnus of NIT Calicut, Santosh's first corporate stint was with TATA Motors where he worked for 4.5 years with their New Product Introduction team. His experience in operations helped him take Tastykhana.com to new heights by expanding their market to multiple cities outside Pune.
Having donned multiple hats in his career, Santhosh is now spearheading operations at Sminq.
With the ongoing condition of queue management in India, Sminq is an app that lets you see what is happening at places around you right now and lets you make an informed decision before heading to any place.
With the goal to get as close to a 'just-in-time' experience and completely re-imagine the way real-time information is consumed, Santhosh is all set to build Sminq into a global product accessible to millions across the world.
Shachin Bharadwaj- CEO and Co-Founder Sminq
Ex CEO and Founder of Tastykhana.com (a Delivery Hero venture),  a revolution in the food tech space, Shachin was the force behind the company's multiple funding rounds and a successful exit in 2014 when it was acquired by Rocket Internet-backed Foodpanda.
Post-Tastykhana.com, Shachin started on his next entrepreneurial journey and founded Sminq in 2015. He realised that wait at the doctors, restaurants, spas, salons, retail shops etc. was not only the longest but also the most challenging problem to solve. For the first six months, he piloted Sminq at clinics majorly and a few merchants in Pune. It served as an in-store CCTV giving live updates on how patients were being served and when one can expect his/her next turn. It started with a single clinic in 2015 and by 2017, more than half a million customers across multiple cities were using the app. Today, under Shachin's leadership, SMINQ is on its way to becoming a global platform for people to share what's "Live Now" at places around the world.
As the CEO, Shachin is responsible for overall operations, branding and business growth. He is a Computer Engineer by education and started his career with Synygy India. He is a first generation self-motivated entrepreneur whose dedication and ability to think outside the box has helped Sminq to reach where it is today.
The aspects of his personality that reflect truly in Sminq today are transparency, honesty and high standards of work ethics.
Sheldon D'Souza, Chief Architect& Co-founder
Ex CTO and Co-Founder of India's leading online food delivery portal, Tastykhana.com (a Delivery Hero venture), Sheldon was the man behind the entire software architecture of TastyKhana that held the 150 cities, 10000+ restaurant and 10000+ customers' network. It was acquired by Rocket Internet based Foodpanda in 2014.
As the Chief Architect of SMINQ, Sheldon spearheads the entire software architecture. His focus is on using the latest technology to help the business scale up rapidly. Sminq is about here and now in the real world & hence his role as head of technology bears the responsibility of ensuring a seamless experience for customers.
A Computer Engineer by education, Sheldon realised that business is his calling and joined Shachin Bhardwaj in his quest to solve problems of food delivery. After a successful exit from Tastykhana.com, the duo co-founded Sminq. Queue management in India is completely unorganised, non-receptive to technology, low on customer service and lastly, a low margin business for "software solutions". Sheldon recognized the dire need to do something different and ground-breaking on real-time information of how people move in and out of merchants. Thus Sminq was born.
Sheldon is a techie at heart and admires Google's products and services the most when it comes to technological advancement.