Top 10 inspirational stories of cricketers
By Sanjay Maurya
This year is the 15th season of the Indian Premier League. In these 15 years, IPL has built up a fan base that is bigger than any other cricket league in the world. IPL has also been successful in bringing success to many cricketers. This league is also responsible for making cricket such a popular sport in the country, whose number of fans is increasing year after year.
Many struggling players have managed to achieve some prominence by participating in the IPL. While some talents are selected by local league teams, others enter the league on merit and play at the highest levels of the sport, including the World Cup.
Inspirational stories of cricketers
Ishan Kishan – Net Worth: $6 Million 
View this post on Instagram
Born: July 18, 1998
Current age: 22 years
Role: Wicket-Keeper Batsman
Batting style: Left-hand bat
Major teams:India Under-19s, Jharkhand, Gujarat Lions, Mumbai Indians
Ishan Kishan began playing cricket at the age of seven, he was born in Nawada, Bihar, to Pranav Kumar Pandey and Suchitra Singh. He was talented, but he was not committed to the sport. Ishan's coach contacted his father one day and told him that his son was unique and that he needed to encourage him to pursue cricket seriously. As a result, he embarked on an amazing voyage.
In the 2016–17 Ranji Trophy, Ishan scored 273 runs against Delhi on November 6, 2016. In the Ranji Trophy, this was the highest score by a player for Jharkhand. During the 2016 IPL auction, Gujarat Lions purchased Ishan. In the 2018 IPL auction, he was purchased by the Mumbai Indians. Ishan Kishan was picked to India's Twenty20 International (T20I) team for the series against England in February 2021.
Mohammed Siraj – Net Worth: $3 Million
View this post on Instagram
Born: 13 March 1994 (age 28 years), Hyderabad
Bowling: Right-arm medium-fast
Batting: Right-handed
T20I debut (cap 71): 4 November 2017 v New Zealand
Test debut (cap 298): 26 December 2020 v Australia
Mohammed Siraj, the son of an auto-rickshaw driver, has embarked on an arduous journey to the top, driven by ambitions and unwavering commitment. This Hyderabadi fast bowler has taught himself how to bowl. In the Ranji Trophy season of 2015, he took 41 wickets in nine matches, which was his breakthrough year. The IPL auction in 2017, however, changed his life. Various franchises submitted bids for the speedster's services, starting at INR 20 lakh before the Royal Challengers Bangalore paid a stunning INR 2.6 crore. In 2017, he even earned his Team India debut in a T20 series against New Zealand.
T Natarajan – Net Worth: $2 Million
View this post on Instagram
Born: 4 April 1991 (age 30 years), Salem
Bowling: Left-arm medium-fast
Spouse: Pavithra Natarajan (m. 2018)
Current team: Sunrisers Hyderabad (Bowler)
Batting: Left-handed
Last ODI: 28 March 2021 v England
Parents: S. Thangarasu, Shantha
Life has been a roller coaster ride for Thangarasu Natarajan, the son of a daily wage worker and a roadside seller of edibles. The speedster from Chinnappampatti, a small town 36 km from Salem, overcame all odds to reach the top. Natarajan, who was bought for INR 3 crore by the Kings XI Punjab in 2017, now supports his parents and four younger siblings.
Pat Cummins – Net Worth: $41 Million
View this post on Instagram
Born: 8 May 1993 (age 28 years), Westmead, Australia
Bowling: Right-arm fast
Batting: Right-handed
Current teams: Australian Men's Cricket Team (Bowler), Kolkata Knight Riders (Bowler), New South Wales (Bowler)
Pat Cummins lost about a centimeter of his middle finger early in his life. As a child, his sister slammed the door on him, cutting off the top of his finger. At the age of 18, the right-hander made his Test debut in South Africa. Cummins struggled with injuries early in his career, which kept him out of action for years until he was finally able to play his second Test after a six-year break. But, since returning to cricket, he hasn't looked back. Today Pat Cummins is one of the best Test bowlers in the ICC ranking and is known for his excellent line and length.
Martin Guptill -$19.3 million
View this post on Instagram
Born: 30 September 1986 (age 35 years), Auckland, New Zealand
Spouse: Laura McGoldrick (m. 2014)
Batting style: Right-handed
Dates joined: 2019 (Worcestershire County Cricket Club, Sunrisers Hyderabad), MORE
Martin Guptill is well-known for his versatility. However, a work accident as a child, when he was just 13, almost cost Guptill's life when his leg was crushed by a fork hoist. When this sad tragedy occurred, he was 13 years old. Doctors attempted but failed to restore it. They even said he might not be able to walk freely anymore. The man, on the other hand, did not give up hope, and the rest is history.
Pandya Brothers (Krunal Pandya- $7 Million &Hardik Pandya – $9 Million)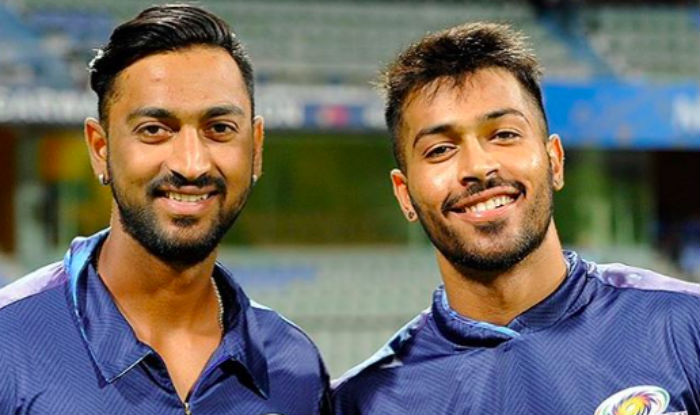 During their earlier playing days, the Pandya brothers are said to have lasted the entire day on a single plate of noodles that cost Rs. 5. When MI purchased Hardik Pandya for INR 10 lakhs in the 2015 IPL auctions, their life quickly shifted. In the 2016 IPL auctions, Krunal Pandya went one step further and was purchased for INR 2 crores.
Yashasvi Jaiswal -Net Worth:$1.2 Million
View this post on Instagram
Born: 28 December 2001 (age 20 years), Suriyawan
Batting style: Left-handed
Bowling: Leg break
2018–present: Mumbai
2022–present: Rajasthan Royals
Yashasvi Jaiswal's story is filled with courage and dedication. Yashasvi Jaiswal bats left-handed in the top order and bowling right-arm leg break. He was born to an impoverished household in Uttar Pradesh on December 28, 2001. He has five siblings and his father owned a modest hardware store. Yashasvi was forced to live in a tent with the groundsmen at Azad Maidan after failing to find a place to stay. He had to practise in the morning and sell Panipuris in the evening for survival. In the 2020 auctions, RR chose Jaiswal for INR 3.2 crores. His and his family's lives changed by this IPL salary.
Ravindra Jadeja – Net Worth:$13 Million
View this post on Instagram
Born: 6 December 1988 (age 33 years), Navagam
Full name: RavindrasinhAnirudhsinh Jadeja
Spouse: Riva Solanki (m. 2016)
Children: Nidhyana Jadeja
Ravindra Jadeja, a 33-year-old all-rounder from Saurashtra, has had a difficult time making a name for himself in cricket. Sir Jadeja's father wanted him to join the Indian Army, and he faced several obstacles on his way to becoming a cricketer. His father's wage as a watchman was insufficient to support the family. Jadeja's sister was there for him during his most difficult times, and he is now one of cricket's top all-rounders. On 24th March, Mahendra Singh Dhoni has decided to hand over the captaincy of Chennai Super Kings to his trusted lieutenant Ravindra Jadeja.
Umesh Yadav – Net Worth:$8 Million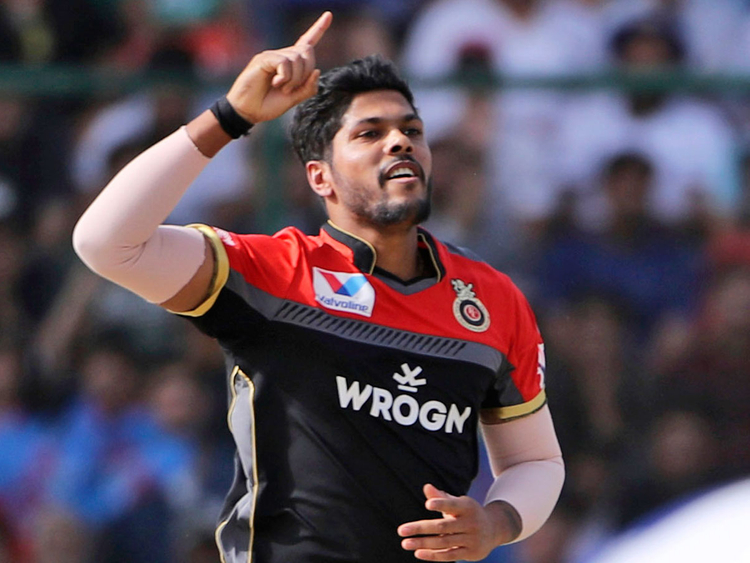 Born: 25 October 1987 (age 34 years), Nagpur
Spouse: Tanya Wadhwa (m. 2013)
Bowling: Right-arm fast
Batting: Right-handed
Current teams: Kolkata Knight Riders (Bowler), Vidarbha cricket team (Bowler)
Umesh Yadav's father had to work in a coal mine, the financial situation of the family was not good. He had no intention of becoming a cricketer, and all he wanted to do was become a successful police officer, but he was unable to join the army or the police force. The pacer never looked back after a good trial with Vidarbha.
MS Dhoni- Net Worth:$113 Million
View this post on Instagram
Born: 7 July 1981 (age 40 years), Ranchi
Spouse: Sakshi Dhoni (m. 2010)
Awards: Padma Bhushan, ICC Men's ODI Team of the Year, MORE
Parents: Pan Singh, Devaki Devi
In 1981, Mahendra Singh Dhoni was born to Paan Singh and Devaki Devi in the Indian state of Jharkhand. His father was a junior manager at MECON (a public sector undertaking under the Ministry of Steel). His mother was a housewife. Paan Singh wanted his son to do a government job, thus Mahendra Singh Dhoni chose to work as a TTE (Travelling Ticket Examiner) at Kharagpur railway station and combined his cricket career with his day job.
Must Read:-