THE FINANCIAL CONSULTANT FOR A DISRUPTIVE ERA
In the wake of the COVID pandemic and its relative distress, accountants have become crucial in sustaining business operations, tax collection, and the overall economy. Many accounting firms assisted their corporate clients in navigating unprecedented obstacles in the months that followed, using relief efforts targeted at specific issues.
Lending credence to the scenario, the post-pandemic era has become a far more disruptive landscape. The technological pace and regulatory changes have turned the market into a whirlpool of opportunities and challenges. The scenario necessitates battle-tested accounting firms capable of delivering meaningful advisory and consulting services. Introducing AJMS Global Consulting, a boutique consulting firm offering an umbrella of accounting services for the businesses of tomorrow.
THE FIRM'S OVERVIEW
AJMS Global is a multinational consulting firm specializing in the areas of tax, risk, and compliance, including IFRS Advisory, Distress Advisory, GST Tax, and Digital Transformation Advisory. The firm began operations in Dubai in 2018. Through acquisitions, partnerships, and affiliations, it gradually expanded its footprints into Bahrain, Jordan, Oman, Kuwait, Saudi Arabia, India, the Netherlands, Kazakhstan, the UK, and Hong Kong. It operates in the financial sector, serving banks, financial institutions, insurance companies, investment firms, and MTOs in both the public and private sectors.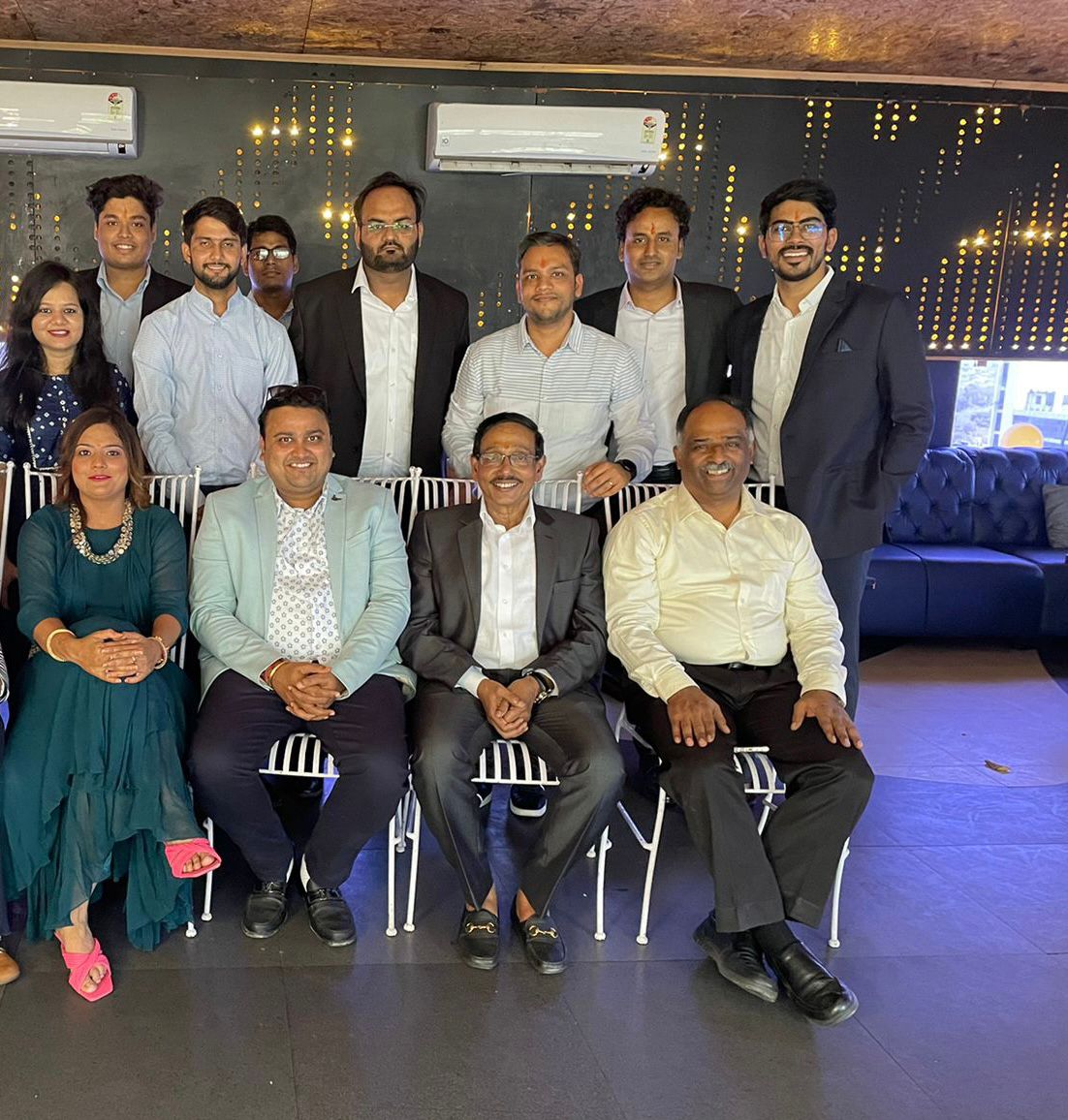 The firm is set to improve the quality of human life by adding disruptive value and having a positive impact on financial and technology governance across its geographic range. It pilots an armada of serviceand-product-oriented startups to lead clients' digital transformation. This includes DIGI (AML & Regulatory Compliance), FINTAX (Tax Compliance), TRUACT (IFRS 17 Compliance Solution), ELSA (English learning application), SKOPIQ (organizational automation), and BIZ4X (unique proposition on customer screening for the financial sector). Their offerings instill solid value propositions and are created by a team of seasoned experts.
With a strong presence and disruptive offerings, the firm is driven by a bold vision. It aspires to be a top service provider in the finance industry in the MENA area in the near future, while branching into green initiatives in energy, resources, the environment, and other sectors. In the long run, AJMS aspires to be a one-of-a-kind combination of professional service company and co-sourcing partner to the world's next-generation businesses.
POISED FOR TECHNOLOGICAL TRANSFORMATION
AJMS Global is technologically flamboyant, which gives it a competitive edge across different markets. The accounting sphere is constantly transforming with a focus on product optimization through emerging technologies. Automation is becoming more prominent, driving modern accountants to emphasize new skill-sets, including professional skepticism, judgment, and critical thinking skills. AJMS Global's technical prowess is best reflected through its startup squad.
They use digital technologies like AI and other interventions, which help in acquiring valuable insights for exploiting market. conditions, minimizing risks and boosting revenues. R&D plays a crucial part in this. It lays the groundwork for clients' financial planning by assessing and optimizing their financial status. The symbiotic function of R&D and technology allows the firm to raise its bar and lead the domain as a service-and-technology-oriented company.
A SPECIALIST IN ANTI-MONEY LAUNDERING (AML)
While AJMS Global offers a multitude of consulting services, the firm has a designated specialization in AML. The UAE is the first country in the Middle East to implement UNODC's goAML, which promotes anti-money laundering and counter-terrorist financing (CFT). The goAML System enables financial institutions (banks, exchange houses, finance companies, insurance companies, and other DNFBPs) to report suspicious transactions and activities (STR/SAR) to the Financial Intelligence Unit.
Armed with the goAML system, the firm offers money laundering advisory to banking institutions, finance companies, exchange companies, insurance companies, and the DNFBP sector. They provide advisory on:
goAML registration Process
Establishing internal compliance structure to support reporting requirements
Automating goAMl by deploying industry-grade innovations
Creating relevant policies and procedures to verify that AML regulations and goAML requirements are met
Support Operational team in reporting Transactions to goAML Portal
Although the pandemic has been two years, it has changed our perceptions of normalcy. While the accelerating digitalization of the global economy has been beneficial, it's also creating the possibility of financial crimes.
AJMS Global has the tools and innovations to curtail these intricacies for modern businesses. Their promising solutions are praised for their quality, integrity, and uniqueness all across the world.
THE PEOPLE OF AJMS
AJMS Global houses a panel of seasoned leaders from banking, regulatory, audit, and legal advisory, led by Mr. Abhishek Jajoo (Founding Partner & CEO). Its Indian counterpart, AJMS-India, is managed by Komal Jajoo (Partner). Her stewardship is driven by cutting-edge knowledge, thought leadership, and a knack for social dynamics while carving holistic relations with the workforce. She has been a powerhouse in shaping AJMS-India into a trusted name in financial consultancy.
AJMS Global has a result-driven culture, and its Indian equivalent follows the same standards. The company strikes a balance between rational decision-making and humanistic sensitivity, and it does not dismiss people because of temporary shortcomings. On the contrary, they believe job security commands loyalty, quality, and business sustainability and nurtures employees accordingly. The firm also commemorates its people through recognition initiatives like "Employee of the Month", "The Buddy System," etc. This, evidently, contributes to a collective vision of economic movers and leading environmental sustainability initiatives.
WIDELY PRAISED AND COMMEMORATED
Over the last 3 years, AJMS Global has been widely commemorated by the industry and media. It has been titled a "super brand" for three consecutive years. AJMS Global is the AML advisor to the Dubai Economy and partners with Dun & Bradstreet for an ESG solution. Its RegTech subsidiary, RemitEx Technologies, is featured in leading newspapers as the "Fastest-growing FinTech unicorn." Its InsureTech solution called ADPT has won the "Best Actuarial and IFR17 solution" award recently at the InsureTek conference in Dubai. AJMS Global is well known for its CSR efforts. It has a long history of holding CSR events with national and international regulators, which has helped it expand its reach.
THE VISION FORWARD
Citing purposeful efforts and innovations, AJMS Global is hasting towards further expansion depending on the various economic variables, like acquisition, partnering, or affiliation modes of expanding into new markets. Meanwhile, they are carving out a unique niche advisory by adding a variety of digital solutions, expanding into new areas, and developing markets for concepts that will shape the way businesses are done in the future. They are working with industry facilitators, regulators, and government agencies to develop these next steps.
FROM THE PARTNER'S DESK
"Your people are your assets. Develop a mechanism whereby strategy erupts from across all the echelons of the organization as it will be owned by everyone in a coherent manner."
Must Read:-