Kanwar Yatra 2022: Traffic & security arrangement, special trains, restrictions & other key points
The annual pilgrimage, the Kanwar Yatra, will be held between July 14-26 this year after a gap of two years. The yatra, which was canceled in the last two years due to the outbreak of COVID-19, is expected to be attended by around 3-4 crore devotees. Where the yatra takes place, State governments in Uttar Pradesh and Uttarakhand, have already started preparations to manage such a large gathering.
Kanwar Yatra Route
To go to Haridwar, Gomukh, and Gangotri in Uttarakhand during the Kanwar Yatra, the Kawariyas, or followers of Lord Shiva, travel through the Uttar Pradesh districts of Saharanpur, Shamli, Meerut, Ghaziabad, and Baghpat. Kanwariyas travel via National Highway 58 to get to Uttarakhand from Delhi, Madhya Pradesh, western UP, and Rajasthan.
Kanwar Yatra History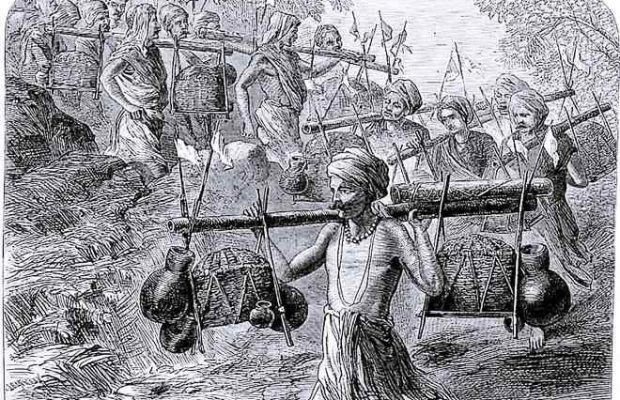 In Hindu mythology, the Kanwar Yatra is related to the churning of the ocean of milk. When the poison came out in front of Amrita and the world started burning with its heat, then Lord Shiva accepted to take the poison. But, after inhaling it, he started suffering from the negative energy of the poison.
To save Shiva from the poison, Ravana – the king of Lanka – brought the holy water of the Ganges by Kanwar and poured it on Shiva in the Pura Mahadev temple. Since 1960, staunch devotees of Lord Shiva visiting Neelkanth have been following this ritual. Today, the Yatra is flocked with massive numbers of devotees from all across the globe.
Kanwar Yatra 2022 key points
The Uttarakhand administration has prohibited pilgrims from carrying swords, tridents, and other harmful items during the Kanwar Yatra. Instructions have been given to the police station and outpost in charge to confiscate these materials at the district border.
A total of 338 camps are being put in place for Kanwariyas.
A total of 1,925 police personnel have been deployed for traffic regulation for smooth flow of traffic during the Kawar Yatra, over 56 cranes and motorcycles are also deployed on the main roads and the stretches through which the pilgrims pass.
Security personnel has been ordered to maintain proper barricading, and fire safety measures and record the entry and exit of each Kanwar.
For any query regarding traffic, you can contact on Delhi Traffic Police Facebook page, Twitter handles @DelhiTrafficPolice, WhatsApp number 8750871493, and helpline number 1095/011-25844444.
Must Read:-