Top 10 Beaches in India
India's best beaches are also some of the most beautiful beaches of the world. They offer everything from solitude to parties. The country is largely encircled by water but the best beaches can be found on the west coast, where Goa is the most well-known beach destination in the nation. But there are also many other beaches to consider, particularly if one wants to avoid the crowds.
Here, it will be good to know that eight Indian beaches received Blue Flag certification in October 2020 from the Danish Foundation for Environmental Education. Beaches that are well-maintained, clean, and friendly to the environment are awarded the Blue Flag certification.  Here, we have mentioned the top 10 beaches of India that are well-maintained, clean and offer a typical beach experience to every visitor. In India, many beaches with white and golden sands and turquoise waters are ideal for tropical bliss. Check out this list of top 10 beaches in India.
India's top 10 beaches
01. Varkala Beach
Varkala is the first in this list. Varkala beach is located in the Thiruvananthapuram district of Kerala. It's one of the most visited beaches of India. A temple, Krishnaswamy Temple, is located at Varkala just above sea level on a cliff top. Furthermore, the area is renowned for its breathtaking scenery. Varkala beach, about an hour from Kerala's capital, offers a more tranquil alternative to the now-commercialized Kovalam. Varkala is breathtakingly beautiful and will leave you speechless. Varkala Beach offers breathtaking views of the Arabian Sea and an endless paved stretch of cliff dotted with shacks on one side. Since yoga and Ayurveda are very popular in this area, this beach has the ideal atmosphere for relaxation and rejuvenation.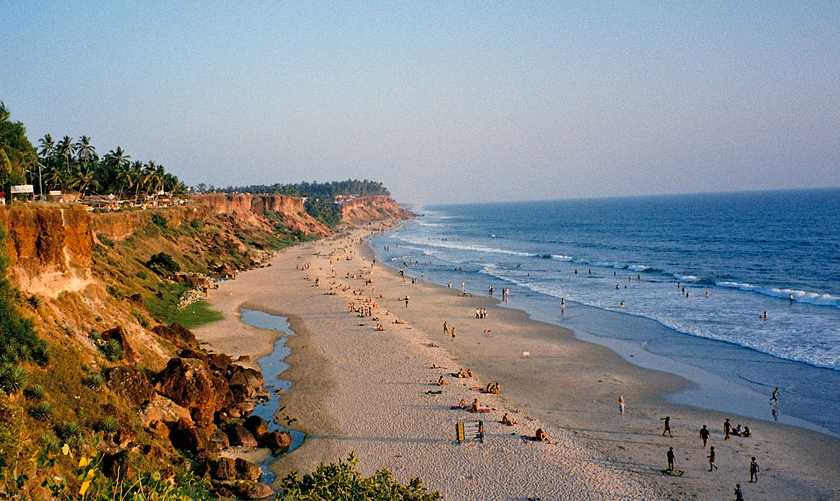 02. Gokarna Beach
Located in Karnataka, Gokarna beach is a small village on the coast of Karnataka. Many tourists visit this beach for its spiritual value; it's one of the most sacred places for Hindus. The temple of Gokarneshwara is situated in the center of the holy city. The town's name came from this temple and translates to "The Lord of the Cow." Many ancient temples in Gokarna are run by priests who are descendants of Shiva such as Mahabaleshwara Temple, Siddhanthakala Temple, and Ganapathideva Temple. A visit to Gokarna is believed to grant liberation and purification from every sin.
03. Palolem Beach
Palolem is one of the most beautiful beaches in the list of top 10 best beaches in India, and it is located about 25 kilometers from the popular tourist destination of "Margao" in South Goa, near Chaudi. This beach comes alive after sunset due to the trendy bars and restaurants open on the beach. The waters are calm and clear enough for swimming, even during sunrise or sunset.
This beach is popular among young tourists and foreigners who come here for yoga retreats and meditation. Palolem Beach offers fine golden sand that sweeps down to a calm shoreline suitable for swimming at low tide. This beach is sheltered by headlands on either side, making it safe for bathing even at night.
04. Agonda Beach
Agonda is one of the most beautiful beaches in India. It is located in Goa, India, on the northern tip of the Pilar de Agonda. The main attraction of this beach is sanctity. According to Hindu mythology, it was here that Lord Shiva's wife Parvati worshipped Vishnu before birth. Many temples, old Hindu homes, and palaces dot this stretch, each with its legends about its origins. The main attraction here is the base camp for trekkers across India who come to Agonda for trekking during the monsoon season.
05. Arambol Beach
Arambol Beach is located in North Goa; it lies on the Arabian Sea coastline and is a beach part of the Mandovi estuary. So, Arambol also comes in the top 10 sea beach in India. This place is popular for its natural beauty, serene surroundings, and pristine beaches. From a sleepy fishing village, Arambol Beach has become one of Goa's most popular beaches. It has a traveler vibe with beach jam sessions and lives music performances. Visitors can partake in various alternative therapies, including yoga, tai chi, meditation, and reiki. From Arambol, walking south to the more sedate Mandrem Beach is simple.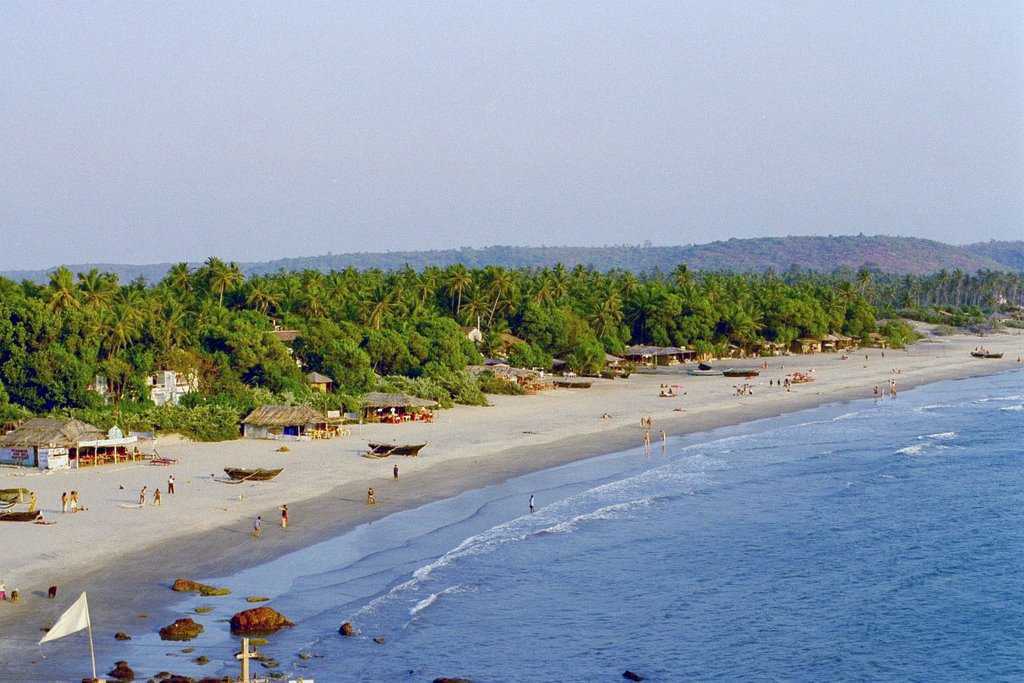 06. Anjuna Beach
Anjuna Beach is located north of Saligao, the popular fishing village in the South Goa district. The beach is a favorite weekend getaway for many people from the city. It is famous for its relaxed atmosphere and a hangout spot for bikers, hippies, and several other backpackers. A few storied beachside shacks are still known for their wild parties. This place hosts trance parties on New Year's Eve and the weekends in Vagator, not far from Hill Top. There are many guest houses and backpacker hostels near this beach where you can reserve a bed or room for a very low cost and have the opportunity to interact with other travelers.
07. Tarkarli Beach
Tarkarli Beach in South Maharashtra is the place for you if you're on a tight budget and want to dive into the ocean. One of India's best coral reefs can be found at this beach. One of the most isolated beaches on the west coast is located here because the area is not well known to tourists. There are numerous basic homestays for guests right on the beach. You can better understand the vibe of this beach by cycling and strolling around it. Take in the night views of the water at sunset during summer evenings.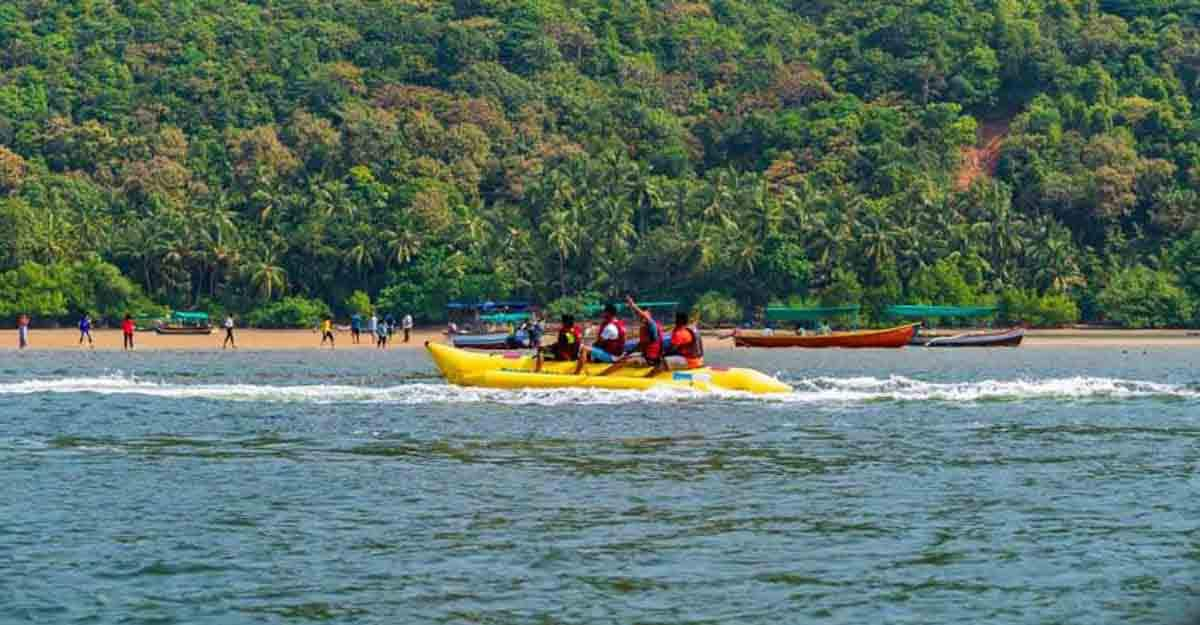 08. Mamallapuram Beach
Mamallapuram is located in Tamil Nadu and is one of the most famous beaches in top sea beaches in India. This beach can be found on the Coromandel Coast, and it has a historical background and is an important tourist destination. The main attraction of this beach is the Shore Temple. This beach is one of the best places in India to learn surfing and has a thriving surfing and backpacking scene. This location has an old-world charm thanks to the UNESCO World Heritage group of monuments on the beach and the nearby stone carving industry.
09. Havelock, Andaman
There is calmness in the air, sparkling white sand, turquoise water, vibrant coral reefs, and clear waters. Your ideal beach vacation for the New Year is prepared when you add activities like scuba diving, snorkelling, trekking, riding elephants, and much more. A relaxing and incredibly rejuvenating vacation awaits you in Havelock, Andaman, where joy comes from being at one with nature. The best beaches for swimming in the warm water and participating in water sports are Radhanagar and Elephant.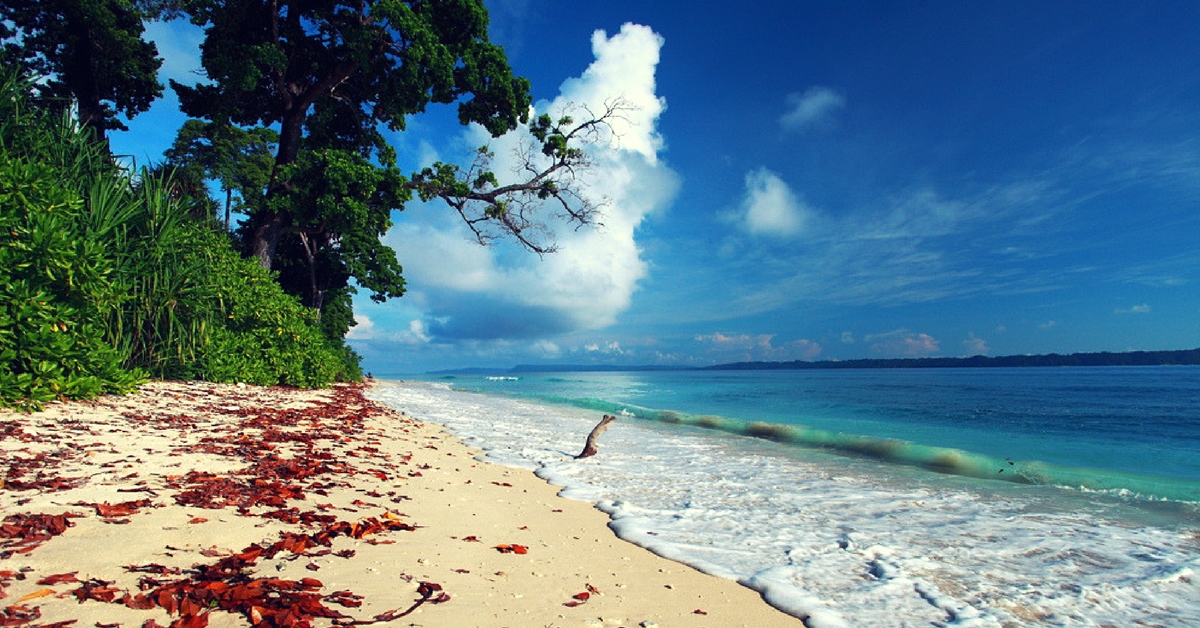 10. Pondicherry Beach
Pondicherry, or Puducherry, known as India's French connection, is one of the most well-known locations in the country for meditation and relaxation. The former French colony is undoubtedly a unique destination because it has preserved French culture and architecture. A well-kept waterfront just about completes the picture of the top beaches in india during vacation. It is well-known for the Sri Aurobindo Ashram near Auroville, where tens of thousands gather to find tranquillity. Beach camping, sunbathing, canoeing, kayaking, and backwater sailing are some of the beach activities available in Pondicherry.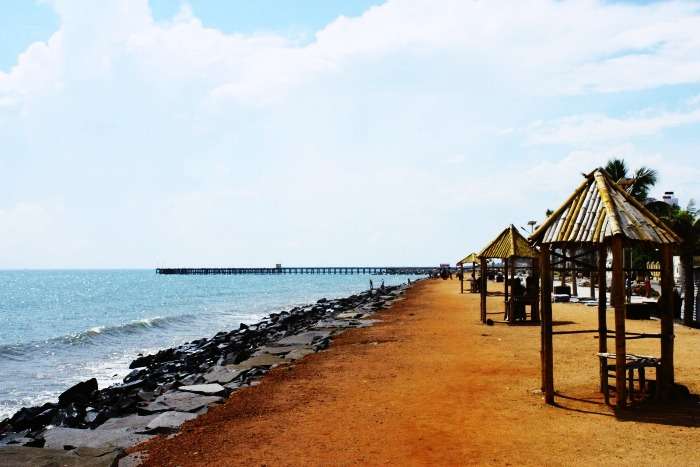 Top 10 longest beaches in India
Let's take a look into the top 10 longest beaches in India
India's coastline spans approximately 7517 km from the Arabian Sea to the Bay of Bengal. The Indian Ocean borders India in the south, the Arabian Sea in the west, and the Bay of Bengal in the east. This stunning coastline offers a variety of stunning beaches with the best of nature. The top 10 longest beaches in India are listed below.
Marina Beach – Chennai, Tami Nadu, India.
Colva Beach– Goa, India.
Muzhappilangad Beach– Kannur, Kerala, India.
Ramakrishna beach– Visakhapatnam, Andhra Pradesh, India.
Kaup beach– Udupi, Karnataka, India.
Ganpatipule Beach – Ratnagiri, Maharashtra, India.
Ahmedpur Mandvi Beach– Junagadh, Gujarat, India.
Radhanagar Beach– Andaman & Nicobar Islands.
Swargadwara beach – Puri, Odisha, India.
Digha Beach– Digha, West Bengal, India.
Conclusion
India has numerous beaches where you can experience the greatest joy! It's up to you to discover the best beaches in India for you. We mentioned the top 10 beaches in India where you can enjoy your vacation. People of every age group can enjoy a wonderful beach vacation in India. Beaches are an excellent place to relax and soak up the sun's warmth. A trip to India won't count if you don't visit at least one of its amazing beaches.
FAQs
How many beaches are there in Goa?
Up to 35 beaches can be found along the 100-kilometer-long coastline, many of which are distinctive in different ways. Some beaches have swaying palm trees and are very calm and serene.
How many beaches are there in India?
There are numerous beaches on the 7517 km long Indian coast, both on the eastern and western coasts. The best beaches of India are mentioned above.
Where is India's longest beach?
Marina beach which is in Chennai and at the coastline of the Bay of Bengal is India's longest and world's second longest beach.
Must Read:-